Just like Steam, another gaming platform or storefront has become much popular known as Epic Games Store. It offers PC games to purchase as well as a launcher to play those games. However, we need to clarify that it doesn't have robust controller support unlike Steam till now. So, the lack of controller support basically causes issues with the gaming experience of the Epic Games Store users and the PS4 DualShock 4 controller is one of them. Here we've shared the steps to use the PS4 DualShock 4 Controller with Epic Games Store.
Meanwhile, there are several games in the market that aren't actually developed for traditional mouse and keyboard usage. Additionally, some of the console players are quite comfortable playing games using the controller whatsoever, even on PCs. In that scenario, all the PlayStation 4 DualShock 4 Controller users are having issues with playing games of the Epic Games Store games on their PC/Laptop. Luckily, there is an easy way to make your PS4 controller compatible with the installed games of Epic Games Store.
How to use PS4 DualShock 4 Controller with Epic Games Store
It's quite sad that even after getting so much popularity and userbase, Epic Games Store doesn't have default support for the DualShock 4 controller to date. Even some other console or switch controllers also seem incompatible with the games of the Epic Games Store. But there is a workaround to avoid this issue and make the DualShock 4 controller compatible for you.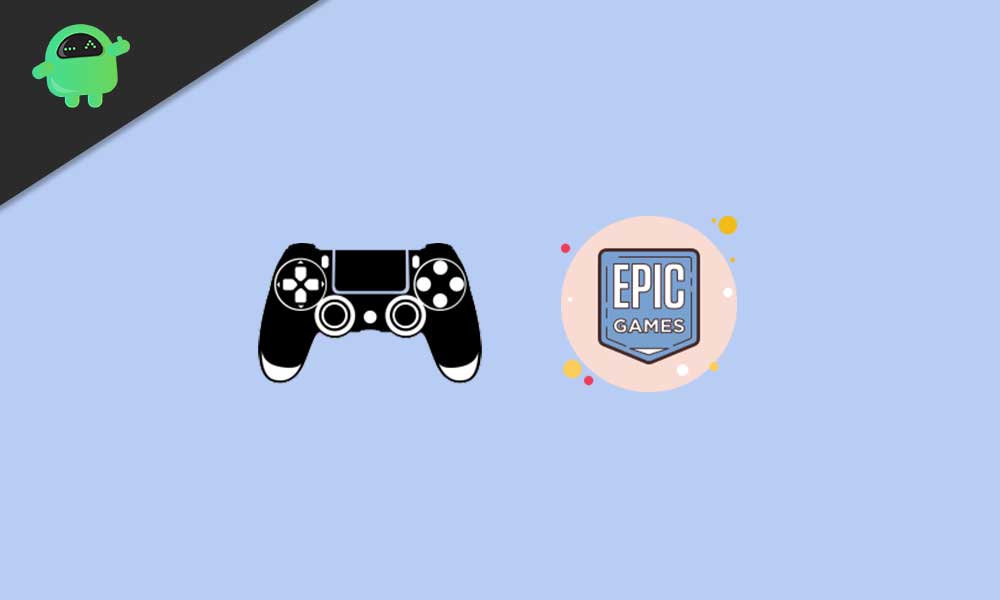 So, either you can use the Steam client to add non-steam games and start playing on your PC or you can use third-party software like DS4Windows to do the same. It'll basically allow your console controller to use and control your gameplay. We've provided both the ways below for your ease.
Play Epic Games Store Games via Steam
Open the Steam client on your PC. If not installed, download and install it from the Steam website.
Also, make sure to sign in to your Steam account. If not, create an account for free.
Go to the game 'Library' section > Click on 'Add A Game' from the bottom left corner.
Click on 'Add a Non-Steam Game' > Select 'Browse'.
Next, head over to the location where you've installed your Epic Games Store game. [Default path should be like C:\Program Files\Epic Games\]
Search for the game's executable (.exe) file and click on it to select.
Now, add the game by clicking on 'Add Selected Programs'.
Finally, your game will be added to the Steam Library and ready to play.
Use DS4Windows Software to Play Epic Games Store Games
If in case, you don't have Steam installed on your PC or you don't want to play games on the Steam client for some reason, then don't worry. You can also use the third-party software on your PC to make your PS4 controller compatible with the Epic Games Store games.
First, go to the DS4Windows website and download the software.
Now, unzip the compressed file and install the software.
Launch the DS4Windows software > Select the location where you want to save profiles.
Next, follow the on-screen instructions to install drivers on your PC.
Reboot your computer > Connect your PS4 controller to the PC via a USB cable or Bluetooth.
Finally, open the Epic Games Launcher and start playing your games via the DualShock 4 controller.
Additionally, you can go to the DS4Windows software and customize the key bindings according to your choice. We hope you've found this guide useful. You can comment below for further queries.