Epic Games Store recently releases EA games such as Star Wars Battlefront II on its platform. Now, plenty of Epic Games Store users are encountering a stuck error message Please wait while we install Origin while downloading the game. It means whenever Epic Games Store users are trying to download newly surfaced EA specific games, the platform is redirecting them to download the game via Origin instead of its own platform. That's a kind of weird thing we've seen at the starting of this year and it should be very frustrating for so many users. If you're also one of the victims, make sure to check out this troubleshooting guide to try resolving this issue.
It's also worth mentioning that several Epic Games Store users are reporting that they can't even download the EA game from the Origin platform after redirecting from the EGS because it somehow gets stuck which is another unfortunate thing. Well, 'Please wait while we install Origin' error notice may appear to a lot of Epic Games Store users and a new tab will open within Origin. But it's not like that and it seems that plenty of affected users aren't able to do the same.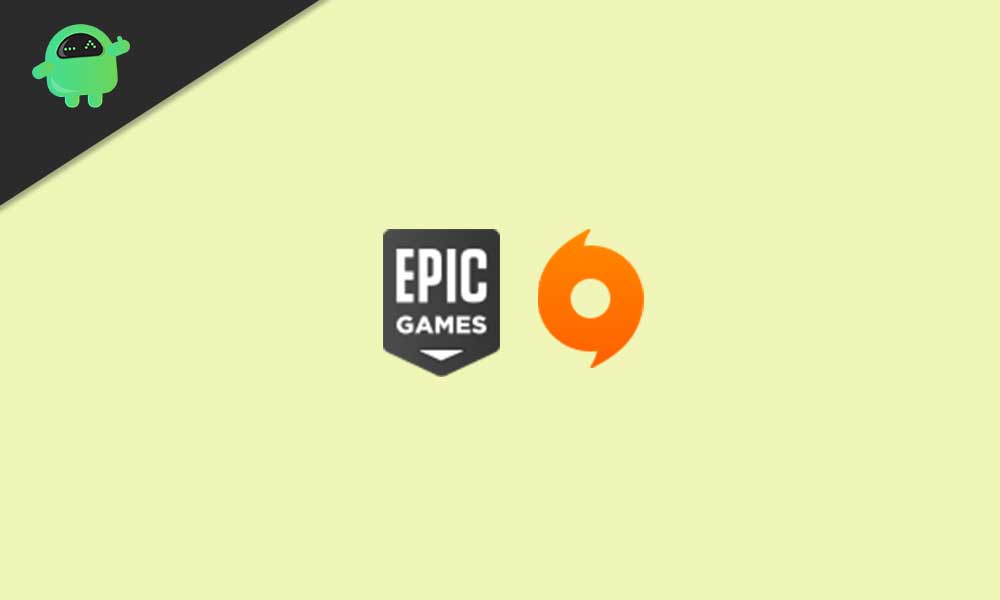 Fix Epic Games Store stuck on "Please wait while we install Origin"
Make sure that if you've already installed Origin client on your PC/Laptop and signed into your account then you should not receive a reinstall prompt.

In that case, the new tab will open inside the Origin client. You'll have to open the Origin client on your computer > Now, select the prompted logic screen via Epic Games Store.
Log into your existing Origin account > You're good to go to download and install the game now.
Meanwhile, some of the users are also reporting that there is an issue with the Origin installation page if not installed already. According to them, they're unable to access the small tab on their screen with the Origin client. To fix that issue, you will need to follow the easy steps mentioned below:
Click on the Start menu on your Windows taskbar.
Go to the Windows Settings menu (cog icon) from the bottom left side.
Click on System > Under the Display category, go to the Scale and layout option.
Here you'll need to select 100% or 150% (recommended) from the 'Change the size of text, apps, and other items' option. [Keep in mind that the system recommended size may vary according to the display size and you have to select the recommended size only]
Once done, scroll down a bit and select 1920 x 1080 (Recommended) from the Display resolution option for sure.
Finally, close the settings window and restart your computer to apply changes.
Now, if in case, you've already downloaded and installed EA games like Star Wars Battlefront II on your PC via the Origin client then you don't need to download it via Epic Games Store separately. Therefore, keep in mind that the Star Wars Battlefront II game will access your Origin friends instead of Epic Games friends.
That's it, guys. We assume that you've found this guide useful. For further queries, you can comment below.