Stunlock Studios has recently released a vampire survival PvP video game called 'V Rising' that becomes quite popular in a short period of time. Though the title is still running in the early access stage, it seems that this new gothic video game is doing really well from surviving to raising castle and more. While some of the unfortunate players are reporting about the V Rising Voice Chat Not Working issue on the Windows PC which becomes frustrating.
Now, if you're one of the victims to encounter the same voice chat not working issue then you should follow this troubleshooting guide completely to fix it. According to multiple reports online, several V Rising players are facing the voice-related issue on the PC due to incorrect configuration of the microphone or the volume level isn't adjusted. Whereas some in-game voice or volume regarding conflicts can also trigger such an issue to the players.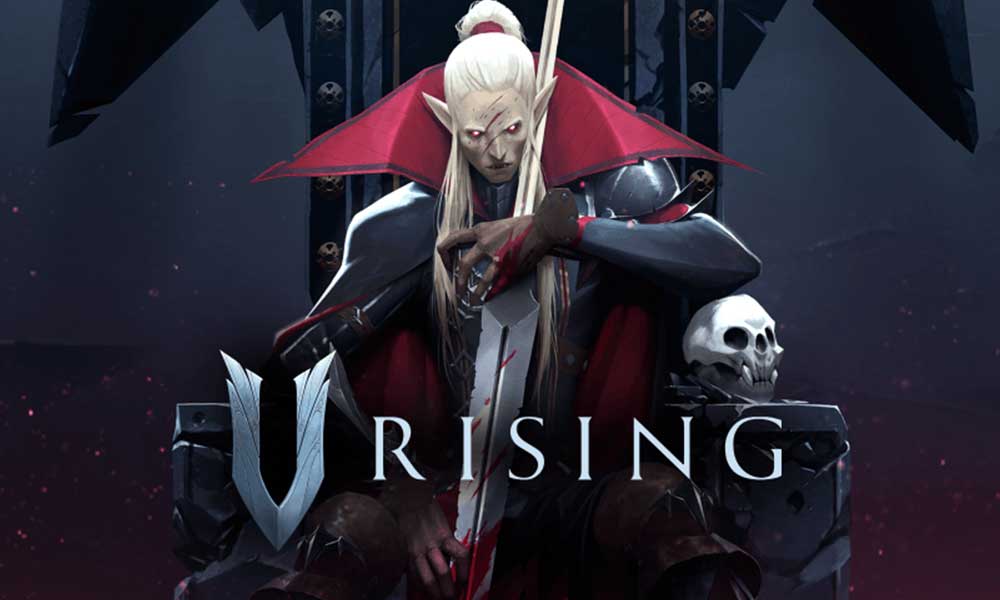 V Rising Voice Chat Not Working, How to Fix?
Luckily, here we've mentioned a couple of possible workarounds for you that should gonna help you out. It's also recommended to follow each method one by one until the problem gets fixed for you. So, without wasting any more time, let's jump into it.
1. Check V Rising Sound Settings
Keep in mind that your in-game Master Volume isn't muted. Also, make sure to unmute the Voices volume.
Under the Voice Chat section, set the Auto Join Voice Chat option enabled.
Make sure to enable the Use Voice Chat option > Set the Voice Chat volume to 80%.
It's recommended to adjust the sound option once you can hear incoming audio. You should also use Push To Talk as your voice chat method.
You can try changing your Push To Talk key in your General Controls settings.
Finally, ensure to select the correct audio output device, and then apply changes.
2. Adjust Windows Sound Settings
You should also make sure to close the V Rising game on the PC > Open Windows Settings by pressing the Win+I keys.
Under the System section, head over to Sound > Make sure that your Mic Input volume is set to 100%.
Click on your mic and select 2 channels 48'000 or 44'100 Hz whatever is available to you.
You can also test your microphone to see if the mic works on your Windows PC or not.
If in case, you don't have any audio input device then make sure that your device isn't faulty. Keep trying to plug the audio input device into a different USB slot to check for the issue. You should also try troubleshooting some other issues with the input devices.
Go back into your Sound settings > Click on Input devices in your Advanced sound settings.
After a couple of seconds, it's recommended to select the mic in question and you can then proceed to let Windows fix the sound input problem.
3. Adjust Sound Control Panel
Another thing you can do is simply head over to the Sound Settings menu > Select More sound settings.
Once the Sound Control Panel opens, make sure to set your preferred mic to the default device in the Recording section.
Try disabling all other microphones in this list of devices.
Now, right-click on the mic that you want to use > Navigate to its Properties.
In the Levels tab, don't mute your mic > In the Advanced section, allow the two exclusive mode options to allow V Rising.
In the General tab, click on Properties > Make sure that the device driver is up to date in the Driver section.
Once done, close all windows, and reboot the PC to apply changes.
4. Allow Microphone Access to Apps
If none of the methods worked for you then you can go to your Windows Settings.
Under the Privacy & security section, click on Microphone under App Permissions.
You should also allow to Let desktop apps to access your microphone option by enabling it.
That's it, guys. We assume this guide was helpful to you. For further queries, you can comment below.