Initially, Vudu was intended to be a video marketplace: You could rent or buy movies from this app. Adding a movie to Vudu's permanent library doesn't always require buying it from the service. There's a special "Disc to Digital" feature on the service.
Depending on the format, viewers can scan physical movies with their mobile devices and convert them to digital copies for $2 or $5. There are no live channels available on Vudu, unlike other services, such as Redbox, that have expanded beyond rentals and purchases.
For now, Vudu offers free and paid content in the form of on-demand movies and TV shows. Compared with live TV, Vudu's free content does not have any ad breaks! But, unfortunately, just like other platforms, it also has some bugs. However, there is one bug due to which Vudu keeps buffering and not showing content. This article will try to help you with our recommended fixes. So, let's get started.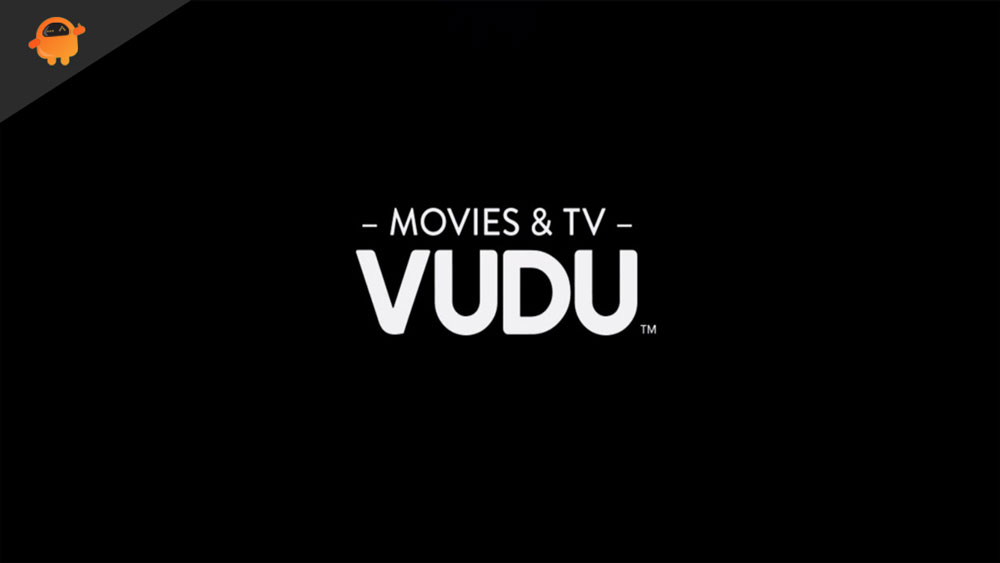 How To Fix Vudu Keeps Buffering
In case you are facing the Vudu keeps buffering issue, then you must have to perform the fixes mentioned below as. So, let's get started with the guide:
Fix 1: Check The Vudu Service Outage.
There will be no videos available on Vudu if the service is temporarily unavailable. There is an outage when Vudu's servers fail or when Vudu's end malfunctioning, which is the cause of the problem.
This will make it inaccessible for users to use Vudu streaming services during this time. Visit Downdetector.com right now to find out if Vudu is working properly. Vudu will fix any problems on their end if you are unable to access the service.
Here you can see the current Vudu server status. When the issue is resolved, streaming content will start playing again on the Vudu app.
Fix 2: Internet Issues.
Your internet connection needs to be in good working order before you attempt any kind of problem-solving. Speedtest.net and other streaming sites, such as YouTube, can help you determine how fast your internet connection is. Ensure that nothing stands between your router and your device so that you can get the most out of your internet connection.
It might be possible to improve the streaming device's performance by moving the router closer. Ethernet cables can be used to connect your device to the network if you are able to do so. Using your mobile internet connection as a hotspot is an option if the internet is still down.
You can watch Vudu through your mobile hotspot on your device. It should work if your wifi connection is working.
Fix 3: Restart The App
In some cases, restarting the Vudu app may be all that is required to get it back up and running after it has frozen. It's possible that a bug is preventing you from using the Vudu app on your device. You may be able to fix the issue by restarting the Vudu app. Follow these steps to do so.
On your remote, click back or exit.

Press the yes or ok buttons to end your time on the Vudu app.

It is now possible to download the Vudu app again.

Now that Vudu's streaming capabilities have been tested, it's time to watch a movie or television show online.
Fix 4: Update Vudu
Vudu app updates are sometimes required, so it's possible to run into the Vudu keeps buffering issue if you haven't recently updated. There is a possibility that this problem is due to an outdated version of the Vudu app. If your smartphone or tablet suddenly crashes, slows down, or gives you errors, this can be very frustrating. The following instructions will guide you through the process of updating your Vudu app if you haven't done so in a while.
If your device already has something like this, check the app store or play store.

On your device, check to see if the Vudu app is already downloaded.
Fix 5: Remove And Reinstall Vudu
In spite of whether or not your device has the updated Vudu app installed. If you are having trouble using Vudu on your smartphone or tablet, you may need to reinstall the app. If you reinstall Vudu on your streaming device, you will be able to resolve a variety of issues. In order to reinstall Vudu, follow these steps:
Remove the Vudu app from your computer or phone.

Next, restart the device.

Now that Vudu is updated on your computer or smartphone, you can enjoy your favorite entertainment.

Verify that the Vudu keeps buffering issue has been resolved by launching Vudu after it has been installed.
Fix 6: Update Firmware
You may have issues with apps like Vudu on your computer or phone if you haven't updated the firmware on your device recently.
You may want to check out updating your device's firmware if the Vudu app isn't working on your smartphone. The latest software should be installed on your device.
To check if your device has been updated, go to its settings and check the status. The most crucial thing you should do is make sure that your device has the latest firmware. Once the update is complete, reopen the Vudu app to see if the problem has been resolved.
Fix 7: Factory Reset Your Smart TV
You may be required to try a different method to get Vudu to open or operate your smart TV. Your smart TV may need to be reset or reinstalled, or the hard drive may have to be wiped. You can reset different smart TVs in different ways. Here are some examples for Vizio and Samsung:
Vizio TV
Use the menu button on the Vizio remote to access the menu.

Then click the System tab.

Select the option to reset and admin.

Then, restart your device.
Samsung TV
Get back to the main menu.

Select Settings.

Choose Self-diagnosis.

There is now an option to reset; simply hit that button.
So, that's how to fix Vudu keeps buffering issue. We hope this guide helped you. Meanwhile, comment below and let us know if you have any doubts or queries.