With a huge selection of family films, terrifying horror movies, captivating thrillers, and emotional dramas available, Vudu has something for everyone. There's no doubt that the free titles on the service aren't the most recent hits. Almost all new releases you can imagine are available for rent or purchase.
On some devices, you can also access Deals and Collections tabs, easily finding films grouped into themes like Still in Theaters and taking advantage of discounts. But there are a bunch of bugs present in this app.
Recently, after the new iOS 16 update, users are complaining that the Vudu is not working for them. However, it is still unclear why this kind of issue occurs. But, still, we have some fixes that may help you resolve the Vudu not working issue on iPhone and iPad. So, let's check them out.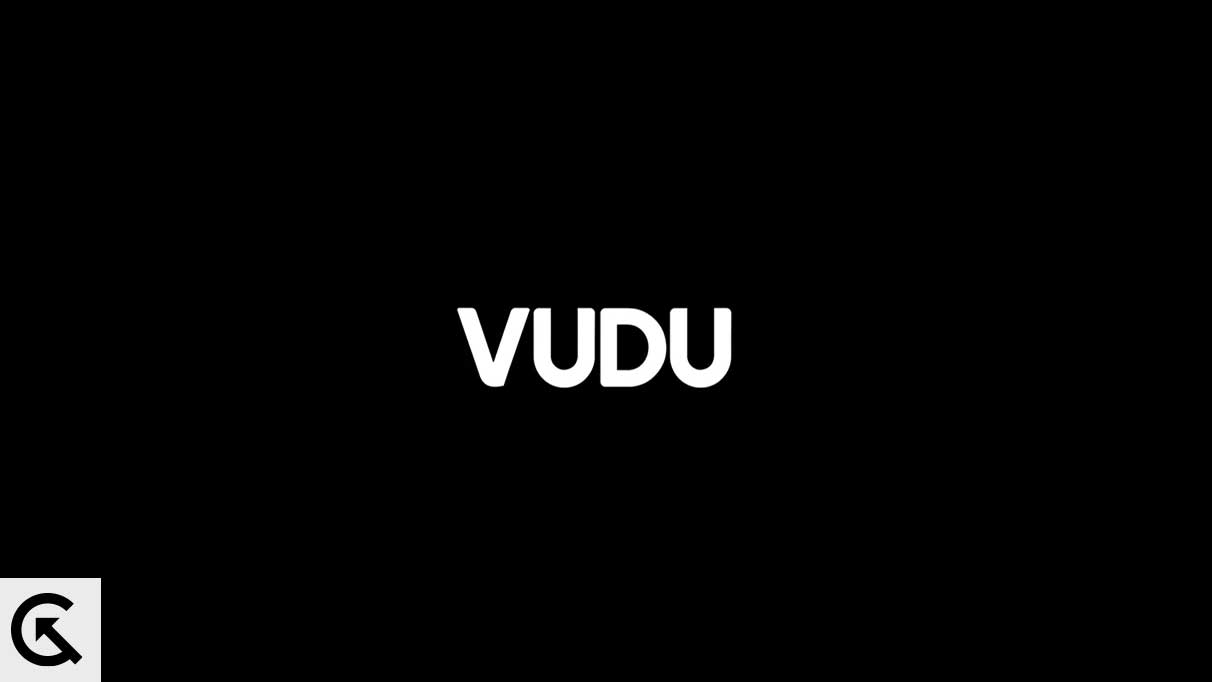 How To Fix Vudu Not Working on iPhone And iPad
There is some extraordinary content available in the Vudu app, but how can you enjoy it if it is not working? So, let's check out the fixes to resolve this problem and start enjoying those contents:
Fix 1: Restart The App
Sometimes our phones' apps cannot start properly and encounter errors. Vudu is no exception. The good news is that most of the time, if it's merely a minor glitch, restarting the app should fix it. If you want to close Vudu on your iPhone, swipe from the bottom of the screen to bring up the app switcher (or double-tap the Home button). The Vudu app can be dismissed by swiping upward on it. Test the Vudu app by launching it.
Fix 2: Check Vudu Servers
You should check if there is an outage problem with Vudu. When Netflix's server is experiencing problems, it's only natural that the Vudu app will also be affected. Fortunately, Vudu offers a help page for checking its service status. There is a page where you can check if there are any issues.
Fix 3: Test Your Internet
Your internet connection should be checked if you experience problems downloading or streaming content from the Vudu app. It is common for such problems to be caused by poor or inconsistent network connectivity. Use your iPhone to run a speed test or stream a YouTube video to check the strength of your internet connection. It may also be advisable to switch to a different internet connection.
Fix 4: Check Screen Time Settings
Apps, content types, ratings, and other features of the iPhone are restricted when content restrictions are enabled. Your iPhone might be unable to use the Vudu app if you have previously used Screen Time to enable restrictions. Here's how you can remove those restrictions.
You can change your iPhone's screen time by opening the

Settings

app.

You can toggle the switch off by tapping on

Content & Privacy Restrictions

.
Relaunch the Vudu app once completed to see if the content is now available for streaming.
Fix 5: Verify the Date And Time of the iPhone
In some cases, Vudu might fail to communicate with the servers if your iPhone doesn't have a correct date or time. It is possible to set your iPhone to use the time provided by the network to avoid such discrepancies. Here's how you do it.
Go to the Settings app on your iOS 16 device and navigate to

General

.

Click on

Date & Time

. You can toggle the switch next to Set Automatically on or off.
Fix 6: Reset Network Settings
The Vudu app might not work if your Wi-Fi connection or the signal constantly goes out. You can reset your network settings if you encounter such errors on your iPhone. Here's how you can do it.
Note that you will need to reset all Wi-Fi networks, Bluetooth devices, and recommended network settings after resetting the network settings.
Navigate to

General

in Settings on your iPhone.

You can

transfer or reset your iPhone

by scrolling down.

From the

Reset

menu, choose

Reset Network Settings

.
To restore your network settings, enter your lock screen password and tap the confirmation box for Reset Network Settings.
Fix 7: Update Netflix App
It's possible to encounter problems using the Vudu app if the current version is buggy or outdated. To ensure you have the latest version of the Vudu app, we recommend updating it. So, try this out and check whether the Vudu app not working issue on iPhone gets resolved or not.
Fix 8: Update Your OS
As of now, most iOS 15 or later compatible devices have already received the latest iOS 15 or later updates with various new features and improvements. Additionally, Apple has sent updates to those who don't get support for iOS 15 with the same security updates and bug fixes to ensure. Apps don't crash or stop responding. Your iPhone and iPad will need to be updated if you have not updated the firmware. You can now check the software updates by connecting your device to Wi-Fi.
Go to the

Settings

menu

Select

General

.

Click on

Software Update

.
Fix 9: Check Vudu Subscription
It is very important to check your Vudu plan first when Vudu stops playing videos on an iPad or iPhone. There are various plans offered by Vudu, such as the basic plan that supports only one screen, the plan that supports two screens simultaneously, etc. Which Vudu plan do you have? What are the number of devices you have running Vudu simultaneously? Is your Vudu Plan about to expire? Use the Vudu app to check if you do not know any of these; if you do not, you can do so from the website,
On your iOS device, open the

Vudu

app.

Finally, tap on the

three horizontal lines

.

Click

Account

to view details about your Vudu account.

Click

Plan Details

.

You will find all information related to your Vudu subscription there.
Fix 10: Reinstall Vudu App
It does not appear that any of these solutions will fix the Vudu not working on iPhone or iPad. Unfortunately, Vudu cannot be reinstalled without deleting and reinstalling it. You can delete the Vudu app, but you must write down the login details for your account before uninstalling it, as this will remove the temporary files associated with the app.
So, that's how to fix the Vudu app not working issue on iPhone or iPad. We hope that this guide has helped you. Meanwhile, if you have any doubts or queries, comment below and let our team know.