Gmail has become a must-have application in our day-to-day life. A Gmail account helps us keep ourselves connected with the vast digital world. It keeps us updated by alerting us with various notifications and messages regarding our fields of interest. However, this Google email app keeps getting regular updates which add more and more features to it. Gmail Forum is one such feature, and today we will guide you on how to create Gmail Forum and how to use it efficiently.
Well, if you are a Gmail user and familiar with its mobile application, then you might have most probably seen the Forums option labelled on the mail category section. Ever wondered what this Forums option actually does? As most of the time, it is empty. Many users had recently been asking questions such as: What are Gmail Forums? How to use Gmail Forum? And so much more. So, today in this article, we are going to see what really a Forum in Gmail is and how to create a Gmail Forum.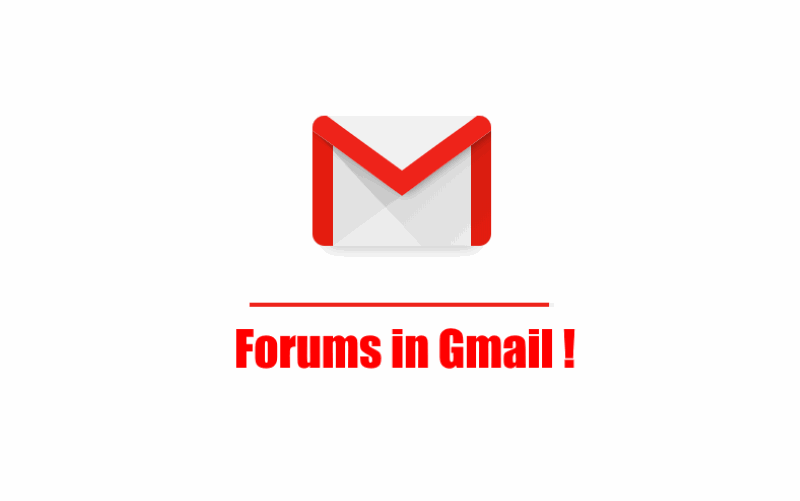 What is Forum in Gmail
As the name suggests, Forum in Gmail allows people with similar interests to create their own group to collaborate and work together. It is just like any other social media group, where people join a particular community using their email addresses. Once you join or create a group in your Gmail, all messages shared in those groups by any group member will automatically appear under the Forums section. This helps you to access all your group messages easily and also keeps them separate from all other private mails. There are different types of Gmail Forums:
Email List – It lets you send information like promotional messages, newsletters, etc. seamlessly to multiple email addresses.
Web Forum – It allows you to create a public or private forum. You can directly interact with other people, join various discussions and create your own topics.
Q&A Forum – This forum is mainly used for the members to ask questions or answer to other's questions. It also allows the group members to rate different answers accordingly.
Collaborative Inbox – It lets you assign several tasks to different members of the group.
Now, let's move to the next part where we will see how to create a Gmail Forum.
How To Create Forum In Gmail
Creating a Gmail Forum is just about following few simple steps. However, you cannot do so in the native Gmail app. You have to do that from the Google group website itself. So, follow the steps below in order to create your first Gmail Forum:
Also read: How to Download Google Stadia Controller Update?
1. Open the Google Groups Website on your browser (any browser PC or Mobile).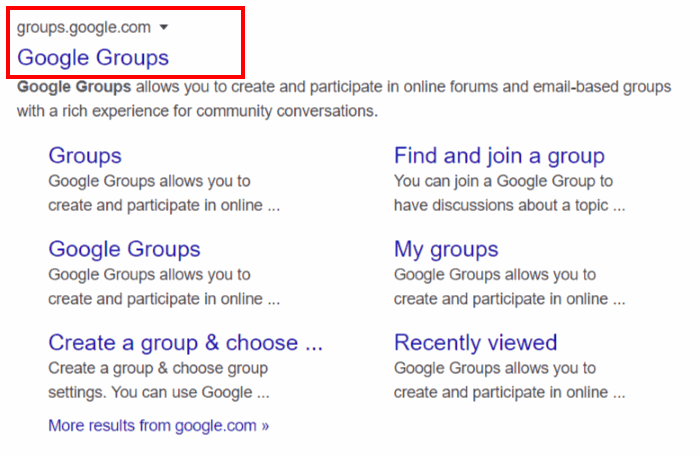 2. Click on the Create Group button under the search bar.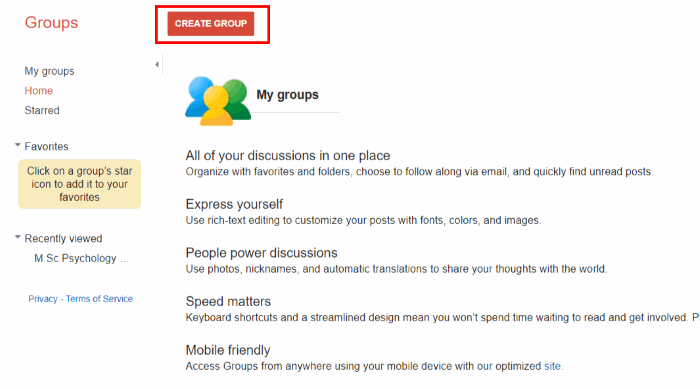 3. Now type the name of the forum in the text box labelled as Group Name.

Note: It is recommended to provide a group name that is relatable to the purpose of your Gmail Form. Also, when you type the group name, Google automatically generates an email address for your forum. If you want to change it, you can simply click on the Group email address text box and edit it.
Also read: Effective Methods to recover deleted emails from Gmail
4. In the Group Description box, provide some details regarding your forum.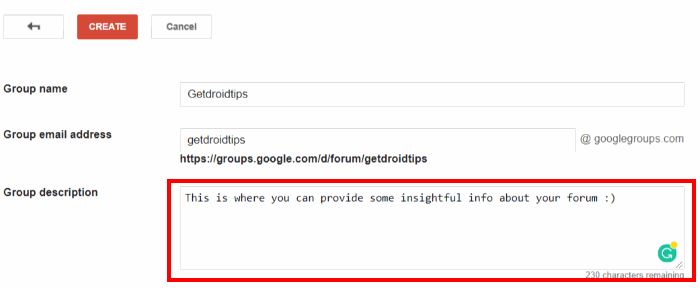 5. You can also change the language of your forum. There are 50 different languages available.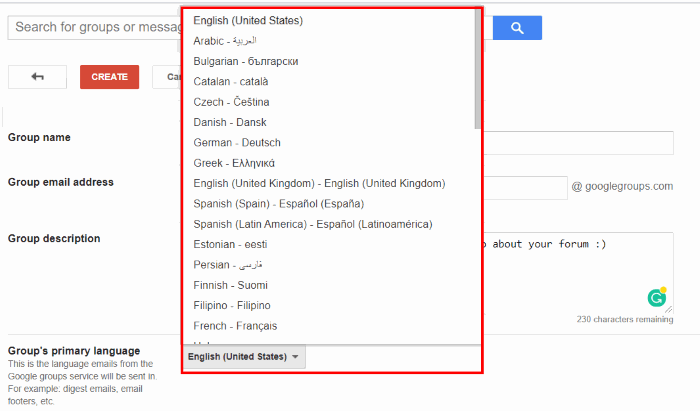 6. Next, click on the drop-down button next to 'Select a Group Type'. And choose the type of Gmail Forum you want to create.

This is how you can create a Gmail Forum. The process is easy, but you can also fine-tune your Gmail Forum by customizing the basic permissions.
Customizing Basic Permissions
Firstly, tap on the drop-down button next to Group Visibility and choose according to your preference. There are two options available.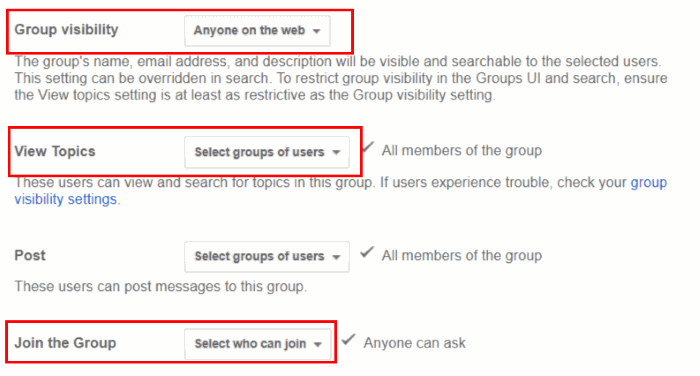 All members of the group: The forum will be visible only to the group members.
Anyone on the web: Your forum will be visible to anyone out on the web.
The next is View Topics, and it allows you to choose who can see your topics. There are four options available Managers of the group, all members of the group, anyone on the web or only the owners of the group. You can similarly customize this permission according to your preference.
In the end, you can also customize how new members can join the group. There are again three options provided to you. You can choose any of them as you wish.
Finally, after the basic permissions are done customizing, click on the Create button.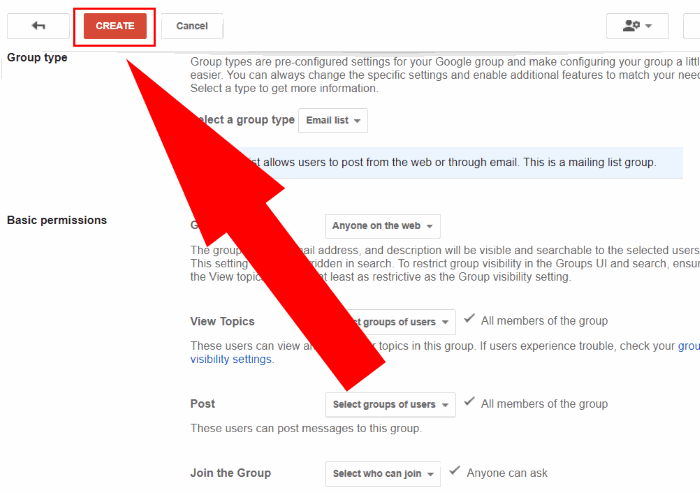 A message will then appear on your screen, congratulating you on creating your Gmail Forum.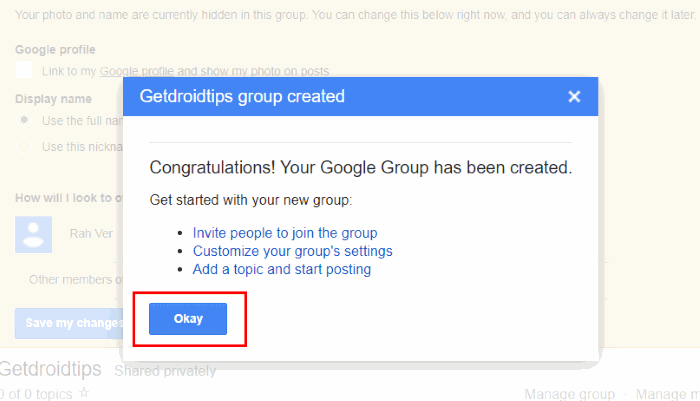 So now your very own Gmail Forum is created. Now you can also invite people to join your group. Simply click on 'Invite people to join the group' option and follow on-screen instructions.
Conclusion
This is how you can create your very own Gmail Forum. You can use these Forums for various purposes. The primary reason might be for marketing purposes. I hope all your confusions bout Forums in Google are cleared by now. Also, make sure you are signed in to your Google account on the same device you are using to create your Gmail Forum. Simply follow the steps mentioned above, and you are good to go.