WhatsApp's desktop app could be very helpful especially when you are trying to send some files from your desktop to someone. Or you might be good at typing with an actual keyboard. Whatever your case may be, WhatsApp web or the desktop app is a lifesaver. But recently, many people started to report some issues with their Windows app for WhatsApp.
The app keeps crashing or freezing. This might be very annoying especially if you are in the middle of something. In some scenarios, the app stops responding and freezing, which can be a troublesome situation if you have to send some messages or files urgently. Don't worry, because today, in this article we are going to provide you with some really easy and common solutions to fix the WhatsApp desktop app crashing on Windows 11/10 devices.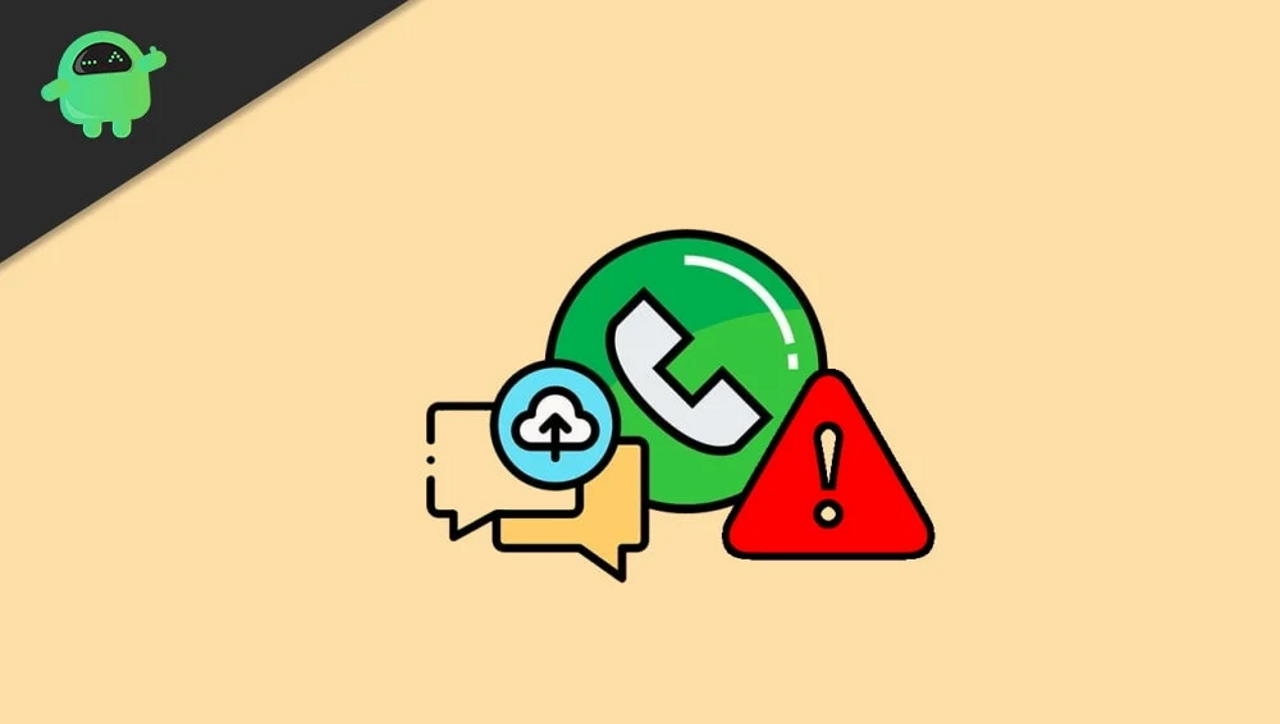 How to Fix WhatsApp Desktop App Crashing on Windows 11/10
Whatsapp is available for desktop client app and is very useful when you primarily use your desktop to manage your daily conversations. For business people, it's very helpful as it gives a large viewing space area to manage all your conversations. Down below are some troubleshooting methods you can try to fix the crashing problem on Whatsapp Windows.
Method 1: Force Quit WhatsApp and open again
If you are facing random freezing or crashing of the WhatsApp app in Windows 10 or 11, then force quitting the app may help to solve the issue. Here's how you can do it:
Open the WhatsApp desktop app.
Press the Alt+F4 key to close it.
Open Taskmanager using Ctrl+Shift+Esc shortcut.
Click on More Details.

Under the Process tab, click on the WhatsApp process and click on End Task.
Now open the WhatsApp app again and check if it worked.
Method 2: Install all pending updates and restart
If you are having any pending updates for your Windows 10 or 11 PC, then this might also cause the app to freeze and crash. Although only a few people had this issue.
Open the Settings app by pressing the Windows key, and I key.
Goto Updates & Security.

Click on check for updates and click on restart once the updates are finished downloading.
Now open back WhatsApp and check if the issue is present.
Method 3: Clear app data for WhatsApp
If you have downloaded WhatsApp from the windows store, then you can simply reset the app. This would allow you to configure it again to avoid any crashing or freezing issues.
Open setting and go to Apps.
In the list of Apps, click on WhatsApp.
Click on Reset to reset all of its settings and data.

Now launch the app again and connect it.
Now the issue should be solved.
Method 4: Update the latest version of WhatsApp
If resetting the app did not solve your issue, then updating the app to the latest version should help you to solve the issue. Now depending on how you got the app in the first place, the steps may vary.
If downloaded from the Web:
Open the Run box using Windows+ R keys.
Type : %LocalAppData%\WhatsApp and hit enter.
Launch Update.exe and wait for it to download and update for you.
If downloaded from the Microsoft Store:
Open the Microsoft Store app.
Click on the Library icon.
Click on Update All to download updates to all the apps installed on your system.

This will update WhatsApp as well.
Once you have updated WhatsApp, check if the issue is still present.
Method 5: Re-install WhatsApp app
If downloaded from the Web:
Go to the download page of WhatsApp and click on download for Windows.

Let the download complete.
Meanwhile, open the run box and type in appwiz. cpl, and hit enter.

Look for WhatsApp, click on it and click on Uninstall.
Once you finish uninstalling WhatsApp, use the latest package that you just downloaded and install it on your PC. After installing you can log in to WhatsApp and check if the issue is still present.
Method 6: Try WhatsApp for Web
If you cannot get the app working for any reason, then I would suggest you try WhatsApp web. Although you cannot consider that WhatsApp web to be a complete replacement for the WhatsApp desktop app. Because it severely lacks some features like Video calling or Voice call. But if you just want to text someone, or send a document quickly, then WhatsApp web is the easiest method, As it does not include any hassle of setting up the app as you would have in the desktop app.
Conclusion
As you can see, these are some working solutions for the WhatsApp desktop app crashing on Windows 10 or 11 PCs. As you can see these steps are quite easy and do not require any extra effort. But if you are still facing some issues, then I would definitely suggest using the WhatsApp web. Because with the beta version of it, you can access your messages even when your phone is not connected to the internet.