As the name suggests, Wildermyth is a myth-making tactical role-playing video game that elaborates the life journey of heroes over their whole careers via the gameplay as well as story-telling mode. The game has received an overwhelmingly positive response on Steam due to its stunning graphics and controls. However, some players are getting Wildermyth Crashes, Error Codes, and Problems.
If you're also facing the same then make sure to follow this troubleshooting guide completely. It's quite common for PC games to have startup crashes, multiple error codes, the game not starting, the game not installing, no controls issue, no sound issue, and more. So, Wildermyth is no exception here, and it seems that plenty of players are getting affected by it. So, without wasting any more time, let's get into it.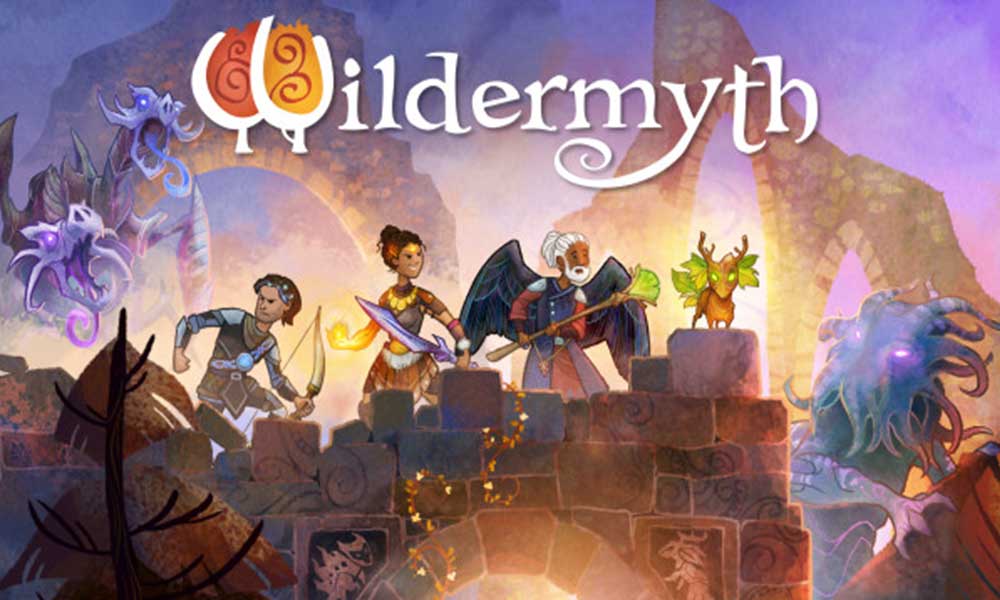 Why Wildermyth Crashes or Not Launching or Lagging?
We can't assure anyone why the particular game has such issues on Windows computers while launching or even during the gameplay. Sometimes, it can also be possible that PC users cannot install the game properly due to some unexpected errors. It means there can be several reasons behind this issue and here we've mentioned most of the possible reasons that you should consider checking yourself.
Talking about the crashing or not launching or even stuttering problem of Wildermyth, it looks like that maybe the game launcher doesn't have an admin privilege or has an outdated graphics card driver. Sometimes unnecessary background tasks can also cause serious issues.
In some cases, an outdated Windows OS build or issues with the installed DirectX version or compatibility issues with the hardware configuration or overclocking or underclocking CPU/GPU or issues with the game installation files or corrupted or missing game files, etc.
Fix: Wildermyth Crashes, Error Codes, and Problems
Before jumping into the solutions below, make sure to check out whether your PC configuration is meeting the system requirements of the Wildermyth game or not. As well as check out whether your computer is running on the latest graphics driver and Windows OS build or not.
#A. Fix Wildermyth Crashing Issue
In some cases, it may be possible that your computer becomes outdated or any specific hardware component cannot run that game with optimal or higher graphics properly.
1. Check Minimum System Requirements
Requires a 64-bit processor and operating system
OS: Windows 7+
Processor: i3 or better
Memory: 3 GB RAM
Graphics: Open GL 3.2
Storage: 2 GB available space
2. Run the program as an Administrator
It's possible that you're not running the game as an administrator and it doesn't have access to properly launch on the system.
Right-click on the Wildermyth exe shortcut file on your PC.
Now, select Properties > Click on the Compatibility tab.
Enable the Run this program as an administrator checkbox.
Click on Apply and select OK to save changes.
Open the game again to check for the issue.
3. Check Graphics Drivers Update
If your graphics card driver isn't updated to the latest version, you may start receiving multiple issues like program crashing, occasional hiccups, lags, etc.
Press Windows + X keys to open the Quick Start Menu.
Now, click on Device Manager from the list > Double-click on Display adapters.
Right-click on the dedicated graphics card that you're using.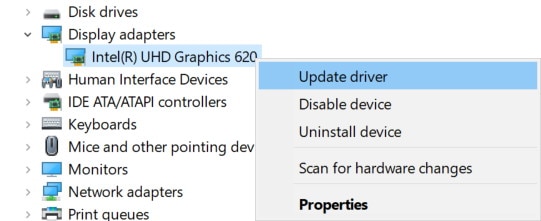 Next, select Update driver > Choose to Search automatically for drivers.
If there is an update available, it'll automatically download & install the latest version.
4. Check Windows OS Build
An outdated Windows OS build can cause several issues with the system performance and launching of the programs. It's better to keep up-to-date your system with all the latest updates.
Press Windows + I keys to open up the Windows Settings menu.
Next, click on Update & Security > Select Check for updates under the Windows Update section.
If there is a feature update available, select Download and install.
It may take a while to complete the update.
Once done, restart your computer to install the update.
5. Close Background Tasks
Unnecessary background running tasks are something like you don't always want them to run on the system. It basically consumes a lot of system resources such as CPU/RAM and eventually your system getting slow or unresponsive occasionally. You should always close all the unnecessary third-party background tasks manually by following the steps below:
Press Ctrl + Shift + Esc keys to open up the Task Manager.
Now, click on the Processes tab > Click to select tasks that are unnecessarily running in the background and consuming enough system resources.
Click on End Task to close it one by one.
Once done, restart your system to apply changes.
6. Scan and Repair Game Files
Running corrupted or missing game files on the computer may trigger several issues in the long term. It's better to scan and repair game files on your PC to ensure there is no problem with your game. To do so:
Open the Steam client on your PC.
Click on Library > Right-click on Wildermyth from the installed games list.
Now, click on Properties > Go to Local Files.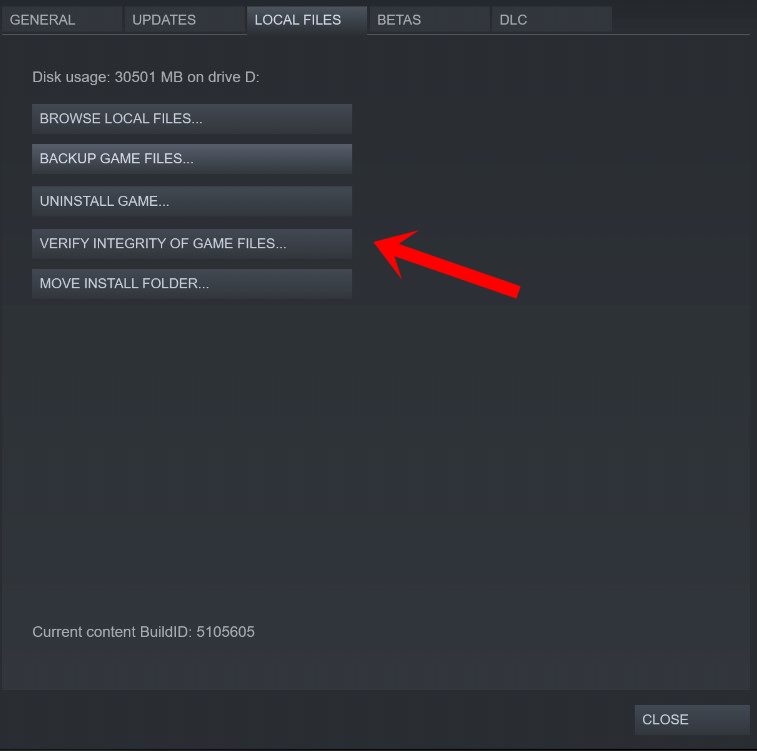 Here you'll have to click on Verify Integrity of Game Files.
Let the process complete and reboot your PC to change effects.
7. Disable CPU/GPU Overclocking
We'll highly recommend our readers not to use an overclocked or underclocked CPU/GPU as it may conflict with the game and its performance by any means. If in case, your PC configuration isn't powerful enough then try keeping it at the default clock speed to cross-check the issue. Otherwise, the compatibility issue can cause lags, bottlenecks, crashes, etc.
It's recommended to use the MSI Afterburner tool or Zotac Firestorm tool to set it to default. Once done, make sure to restart your computer to apply changes.
8. Reinstall Wildermyth
Reinstalling the game will be the last resort if none of the above methods worked for you. To do this:
Launch the Steam client on your computer.
Now, go to Library > Right-click on the Wildermyth game.
Head over to Manage > Select Uninstall.
If prompted, click on Uninstall again and follow the on-screen instructions to complete the uninstallation process.
Make sure to restart your computer to apply changes.
Finally, open Steam, and install the Wildermyth game again.
#B. Wildermyth Not Starting/Launching
Sometimes it's possible that the game doesn't start properly due to the improper installation of files. If in case, you have received any kind of errors or warnings during the full game installation on your computer that means there is something troubling you in the background.
1. Reinstall the game
Try uninstalling and reinstalling the game properly on your computer to cross-check whether the game not launching or starting issue has been resolved or not. You can check out the steps mentioned above to do the same.
2. Temporarily Disable Antivirus Tool
Disable the default or third-party antivirus program on your PC temporarily to prevent the security software from blocking the game files. Irrespective of which antivirus program you're using, just open the tool, and head over to the real-time scan settings to turn it off.
3. Clear Temporary Files
It's also necessary to delete all the saved temporary files from your computer to clear out potential system issues or app-related issues. To do so:
Press Windows + R keys to open Run > Type %temp% and hit Enter.
Select all temporary files from the folder by pressing Ctrl + A keys.
Once selected, press Delete to remove all of them.
However, if some of the temporary files aren't able to delete, you should skip them. But the majority of the temp files will be deleted.
4. Check for Enough Free Space
It's also highly recommended to check whether you've enough free storage space and free RAM available or not. If not, try uninstalling some third-party programs and clear out background running tasks too.
5. Give an admin privilege
As we've mentioned above, by providing the admin privilege to your game launcher or any other program, you'll be able to run the app or game. It eliminates multiple issues straight away.
#C. Wildermyth Low FPS, Freezes, and Hangs
If you're experiencing issues with the Wildermyth hangs, freezes, stutters, frame drops, etc on your PC then try following some of the possible workarounds below.
1. Reinstall Graphics Drivers
We've already mentioned above that how you can easily update your graphics card driver on the Windows computer. But somehow that method didn't work for you, try reinstalling the graphics driver to resolve any kind of potential issues. To do this:
Press Windows + X keys to open the Quick Start Menu.
Now, click on Device Manager from the list > Double-click on Display adapters.
Right-click on the dedicated graphics card that you're using.
Click on Uninstall device > Confirm the task again.
Let the process complete and restart your computer.
Windows System will automatically detect and reinstall the deleted driver. However, if the driver not installed automatically then head over to the respective graphics card website and install the latest display driver for your specific model.
2. Clear Background Tasks
Clearing the background tasks on a Windows computer is necessary enough to eliminate higher consumption of system resources. You can check out the steps mentioned above to do so.
3. Adjust in-game graphics settings
Adjusting the in-game graphics settings will help you out of such kinds of issues whatsoever. Just open the Wildermyth game and go to the graphics settings. First of all, enable the anti-aliasing option and try lowering other visual settings.
4. Update Wildermyth
Ensure that your Wildermyth game is also up-to-date to its latest version. Just open the Steam client on your computer > Head over to Library > Click on Wildermyth and click on Update (if available). This should help you to fix several issues with the gameplay.
#D. Wildermyth Black Screen Issue
It's quite common that if your graphics driver has some issues then you may experience a black screen or screen not responsive or stuck while loading problems with your games or apps. So, make sure to check out whether your PC configuration is meeting the system requirements or not.
Next, you should check for the graphics driver update to reduce several problems related to it. Sometimes a lack of CPU performance may cause such an issue. Additionally, make sure to switch to another window and then return to the game screen by pressing the Alt + Tab keys on the keyboard.
#E. Wildermyth Not Installing/Stuck While Installing Update
First of all, make sure to check out that you've enough storage space available on the HDD before installing the game. The game may take an additional 2-3 GB of free storage space to keep things running smoothly.
Check out whether your internet connection is fast and stable enough or not. If there is an issue with the stability or download/upload speed then make sure to restart your PC and Wi-Fi router to clear temporary glitches.
Additionally, you should try power cycling your Wi-Fi router to fix networking glitches completely.
Temporarily disable the antivirus protection software on your Windows computer to fix the installation problem with programs. Once installed, you can either whitelist the Wildermyth game folder or continue using the antivirus program as usual.
#F. Wildermyth No Sound Issue
It seems that you're having sound-related issues on the Wildermyth game because somehow the in-game audio volume is low or mute. Make sure to cross-check the sound settings from the game options first.
Now, try checking whether you've properly connected the audio device (speaker or headphone) to your computer or not. Make sure to disconnect the audio jack or Bluetooth connection and reconnect it.
Head over to the Open Sound Settings option and check if the audio device is working or not as well as if the volume is turned on or not.
If in case, you're using an external sound card on your computer then try updating the audio driver from the Device Manager option. Just press the Windows + X keys to open the Quick Start Menu > Click on Device Manager > Double-click on Sound, Video, and Game Controllers > Right-click on Update driver > Choose Search automatically for drivers > Once done installing, reboot the PC.

However, you can also do the same by going to the audio card's manufacturer website and installing the latest audio driver.
#G. Wildermyth Controls Not Working
If in case, the in-game controls aren't working on your PC with Wildermyth then it's most probably happening due to multiple external devices are connected at the same time. Therefore, try disabling the gamepad/controller on your PC and check with the keyboard & mouse only.
Similarly, you can connect your gamepad with the PC while gaming and remove all other external peripherals including the keyboard & mouse to check the issue. Sometimes it may possible that your game doesn't support a third-party controller for some reason. So, you should try using officially recommended or verified controllers like Xbox controllers.
#H. Wildermyth Saves Not Working
If the Wildermyth game fails to save the progress data due to some unexpected reason then make sure to check out the free storage space on your disk drive first.
Next, you can try scanning and repairing the installed Wildermyth game files directly on the Steam client to check if there is a corrupted or missing file available or not.
In some scenarios, affected players may need to fully uninstall the game and reinstall it on a different disk drive to reduce multiple gaming issues whatsoever.
That's it, guys. We hope this guide was helpful. For additional queries, let us know in the comment below.