As Windows is one of the most popular operating systems for PCs and Laptops across the globe, it has plenty of errors or bugs too. Although Microsoft frequently releases Windows OS builds and security patch updates, some of the bugs or errors are still there. It seems that some Windows 10 users are experiencing Error 0X800706F9 while trying to copy content.
To be very precise, whenever users are attempting to copy some older files from a 3.5 floppy disk that was previously written on Windows 2000 or Windows XP, the particular error code appears. Meanwhile, some of the affected users have also reported that they're receiving the error with MS Office documents and images. It says 'An unexpected error is keeping you from copying the file.'
Whereas the particular error message looks like "Error 0x800706F9: The disk media is not recognized. It may not be formatted." It seems that there are several possible reasons behind this issue such as driver or hardware, local storage issue, corrupted excel file or word file, corrupted or missing system file, etc.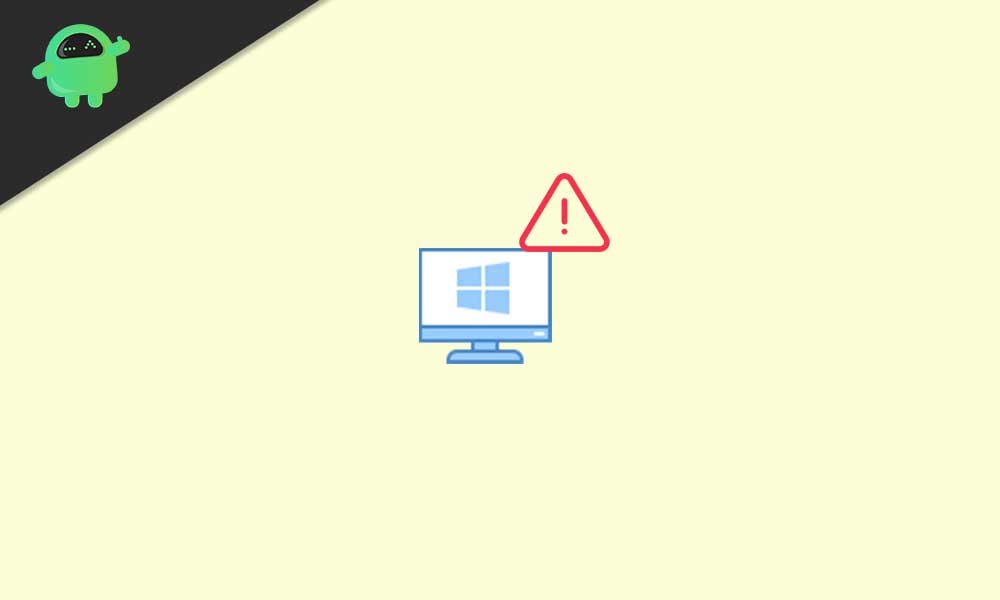 How to Fix Windows 10 Error 0X800706F9?
Now, without wasting any more time, let's jump into the guide below.
1. Run Hardware and Device Troubleshooter
Whenever your Windows hardware and the connected device have some issues or conflicts, the operating system starts misbehaving or throwing out multiple unexpected errors. Some of the affected users have reported that running the hardware and device troubleshooter method has fixed their issues completely. To do so:
Press Windows + R keys to open the Run dialog box.
Type ms-settings:troubleshoot and hit Enter to open the Troubleshooting option.
Now, scroll down the page until you find Hardware and Devices.
Click on in and select Run the troubleshooter.
Wait for the process to complete and then make sure to click on the Apply this fix option if there is a proper fix available.
Once done all, you should restart your computer and check whether the problem is fixed or not.
2. Open Documents and Save it to Rich Text
If in case, you're getting Windows 10 Error 0X800706F9 by opening the file from the floppy disk directly and saving it to a different format just before moving it to the HDD or SSD then you should try opening documents and save it to rich text format.
Please Note: This method is only applicable if you're encountering issues with the MS Excel or MS Word file.
Open File Explorer and open your floppy disk.
Double-click on the problematic document to open it.
Once you open the MS Excel or MS Word file, click on the File option from the top-left corner.
Now, click on Save as > Click on Browse and select a location on your SSD or HDD. [DO NOT keep it in floppy disk]
Select the Save as type to Text format for MS Excel file and Rich Text format for MS Word file.
Finally, save the file outside the floppy disk and open File Explorer again to check whether the problem has been fixed or not.
3. Recover MS Excel File
Whether your particular MS Excel file is corrupted or not, you should try recovering the file by following the steps below. To do so:
Open the problematic MS Excel file that's saved on the floppy disk by using the MS Excel application.
Once the file opened, click on File from the top-left corner.
Click on Open from the list > Click on Browse and locate the Excel file.
Make sure to click on it and click on the drop-down arrow of Open.
Select Open and repair… from the list.
If prompted, click on Repair to start the process.
Wait until the process completes.
Please Note: If the repairing process was successful, save that Excel file outside the floppy disk (HDD/SSD) and check if the problem is fixed now or not. If in case, not fixed then you can follow the below steps further.
Make sure to repeat the same above steps again and select Extract Data rather than choosing to Repair.
Browse and select a location on your HDD or SSD and wait for the task to complete.
4. Recover MS Word File
The chances are high that if you're experiencing issues with the MS Word file while moving then follow the possible steps below to fix the Windows 10 Error 0X800706F9 completely.
Open the MS Word application on your Windows computer.
Click on File from the top-left corner.
Click on Open from the expanded menu items > Select Browse.
Go to your floppy disk and select the problematic MS Word file.
Set the file type to Recover Text from Any File > Click on Open.
Once the word file opened in Recovery mode, you can save the file on a location outside your floppy disk (HDD/SSD).
Finally, check for the issue further.
5. Run CHKDSK Scan
If none of the above methods worked for you, make sure to run the CHKDSK scan on the floppy drive in order to replace the error or some kind of possible bad sectors as well. It's one kind of utility tool that scans your hard drive sectors completely to find and fix the possible problems automatically. To do that:
Press Windows + R keys to open the Run dialog box.
Type cmd in the search box and click on OK to open Command Prompt.
If prompted by UAC, click on Yes to run it as administrator.
Once the command prompt window opens, you can type the following command and hit Enter to execute it: [You can either only scan for Windows drive or all drives one by one]
chkdsk C:
Wait for the process to complete because it may take some time depending on your disk storage.
Once done, you should close the command prompt window, and reboot your computer.
Finally, you can check for the Windows 10 Error 0X800706F9 whether it's fixed or not.
That's it, guys. We assume this guide was helpful to you. For further queries, you can comment below.