Usually, Windows Update Error Code 0x8007371b occurs while the user is trying to update the OS. As a result, the update fails. Windows Update is something we need more often as the update has a lot of fixes and security patches.
Windows is loved by all the users because it is user friendly, and Microsoft provides regular updates. Because of regular updates, users get new features and fixes. This is great, but of course, every time, it doesn't work out well, and you might end up with an update error code.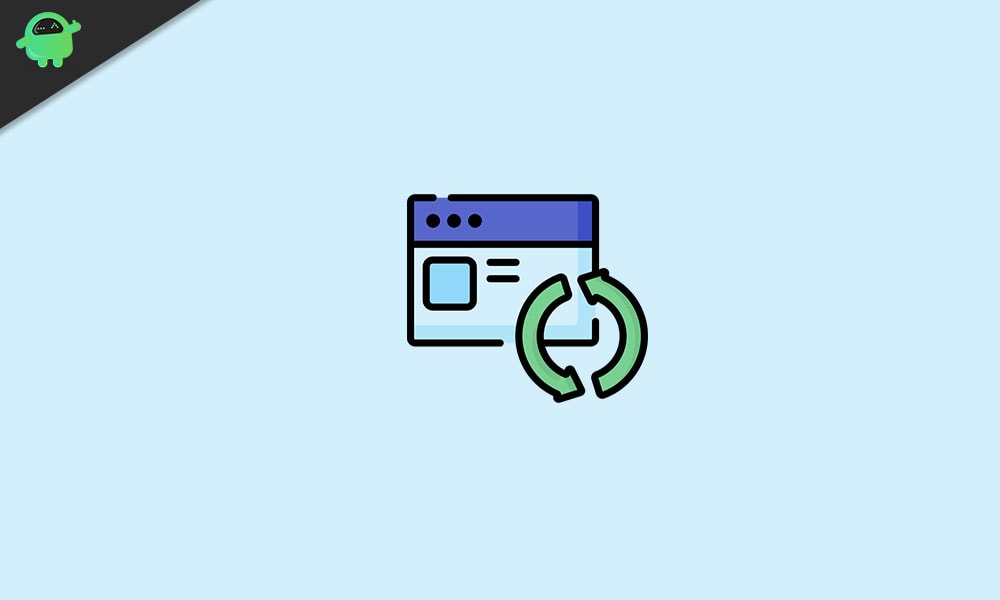 Windows Update Error Code 0x8007371b
If we fail to update because of this error, then we may miss out on important updates. By following our guide, you can solve this error and update your windows without any issues.
Method 1: Use the window update troubleshooter
Windows has its own troubleshooting tool to help users with update issues. This tool helps you in finding out errors and faults in the update process and try to fix them. Follow these steps to use the troubleshooter.
Open your search box or Cortana and search for the term troubleshoot.
Click on the first option from the search results to open the troubleshoot settings.
Thirdly, look for the additional Troubleshooters option and click on it.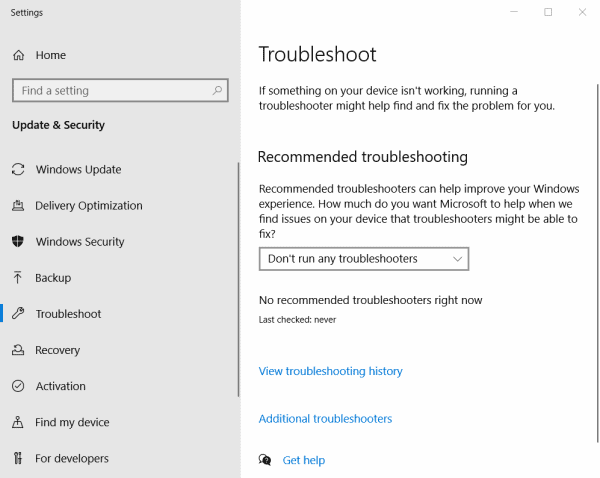 Now, you will see a list of all the troubleshooting tools, and you need to select Windows update troubleshooter from the list.
Lastly, click on run the troubleshooter to run it and wait for a few minutes until it gives you further instructions.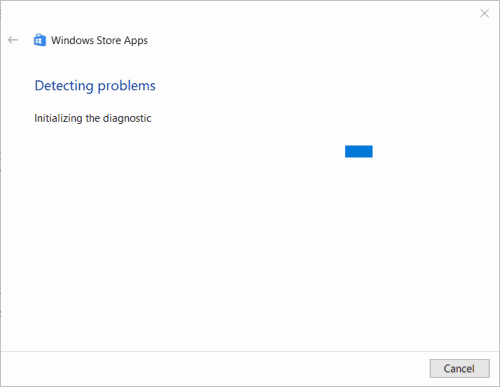 Follow these instructions to solve your error.
Method 2: Run deployment image and servicing scans
With the deployment Image and servicing scan, you can scan and repair potential issues with windows system files. As the update error code 0x8007371b is related to a system update, this scan can fix it.
To run the deployment image and servicing scans, first of all, use Cortana or search box to search and open CMD.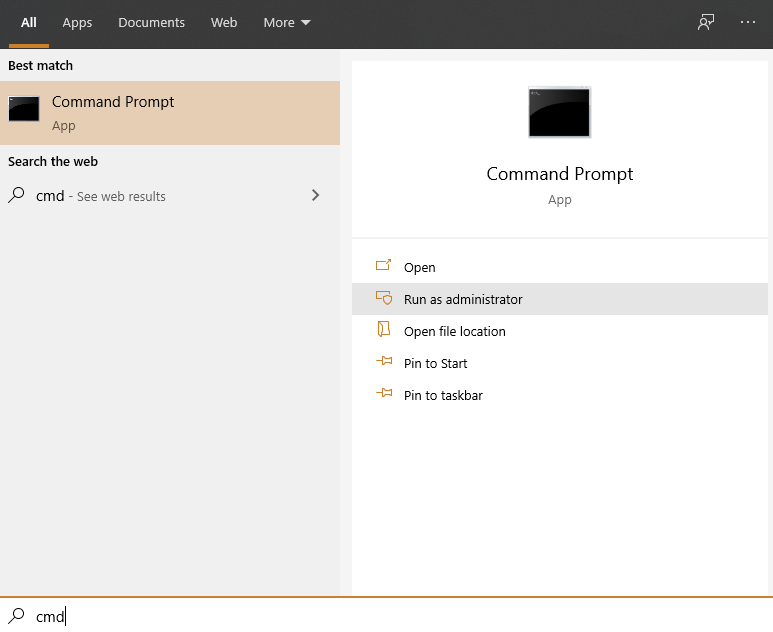 Before opening CMD from the search result, right-click on it and select the Run as administrator option.
Once the command prompt window is open, enter The following command and hit the enter.
Dism /online /cleanup-image /ScanHealth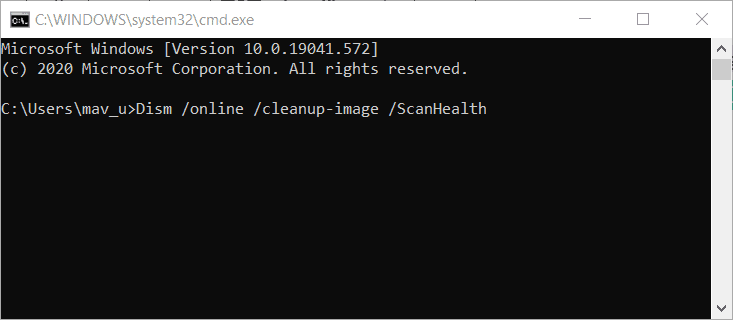 After that, wait for a minute and enter the second command.
Dism /online /cleanup-image /CheckHealth
Lastly, enter the third command as following.
Dism online /cleanup-image /RestoreHealth
That's all. This way, the deployment image, and servicing scans will run and fix the error that is in the system files, and you can download the update without any interruption.
Method 4: Scan system files
To scan the system files, open the command prompt in the same way as we did in the previous method.
After that, enter the following system file checker command in the CMD window.
sfc /scannow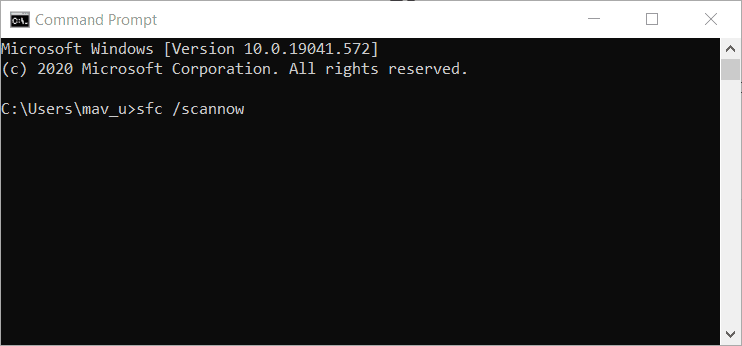 Hit the enter and wait for the scan to complete. After successful completion of the scan, you will see a message saying Windows Resource Protection repaired corrupt files.
Restart your PC or Laptop and try updating your windows to see if the solution worked.
Method 5: Clear Windows Update cache folder
During any update, your PC stores some cache files to help the updater. These files make loading faster, but sometimes these files get corrupt, and because of that, it starts troubling the updater.
Because of this, you may face the error, and to resolve it, you need to delete these files. These files are not necessary, so there is no harm in deleting them.
To delete the cache file, first of all, right-click on your start button and select the Run option.
After that, enter 'Services.msc' in the Run window and press ok.
This will open a new window, now look for the windows update service option and right-click on it—select Stop from the menu.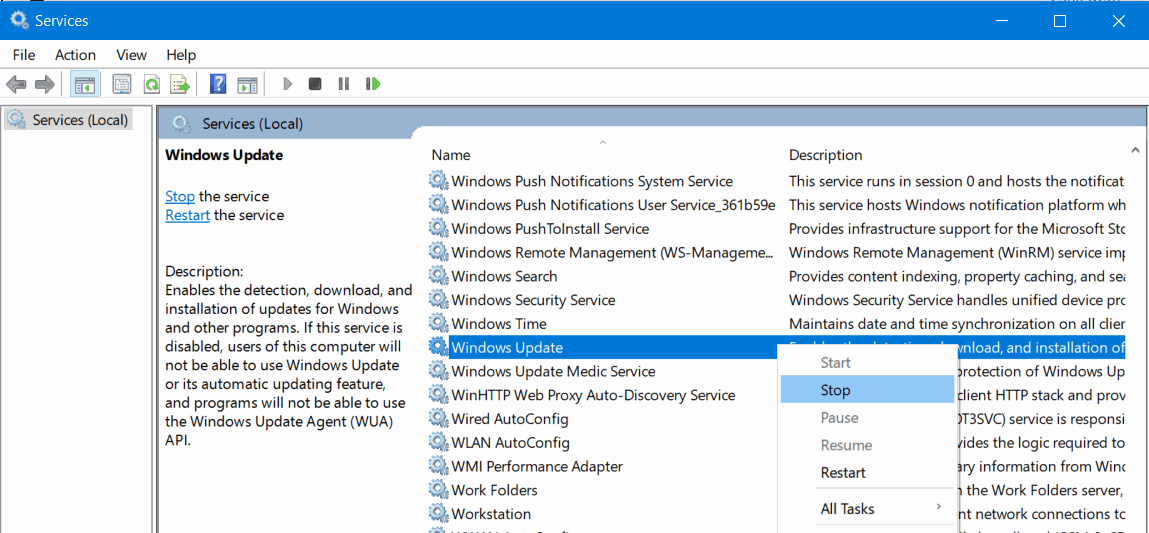 Open your file explorer by pressing Windows+e. Enter the following path on the path bar and hit enter.
%windir%\SoftwareDistribution\DataStore
Now select all the files on the destination folder by pressing Ctrl+A and delete them.

Lastly, go to the services window and turn on the windows update service option the same way you turned off before. That's all; your update issue will not bother you now.
Method 6: Disable or uninstall the Antivirus software
See, the antivirus software is good for your PC, but sometimes it messes up things. Antivirus deletes some necessary update files because it sees them as a threat.
Most of the antivirus software knows the difference between virus files and update files but sometimes update files look similar to viruses, and thus antivirus deletes them. To fix this, you need to disable your antivirus software.
After disabling it try updating your windows, and if it still doesn't work, then you need to uninstall your antivirus software.
We suggest you try other methods first as they are most likely to solve your issue, but if they fail, then Uninstall your antivirus to solve the error. You can do the uninstallation by settings as well as some antivirus software has uninstaller too.
Method 7: Contact windows customer service
This is the most effective way, but it is at last because it may take a little more of your time. You can always connect to windows help and support by clicking on the get help option on your settings window.
However, you may have to wait for their response. You need to explain your problem to them wait for their response to solve your update error issue so you can give it a try as well.
Method 8: Use the third-party repair tools
There are plenty of tools that fix Windows errors. All you need to do is download and install any software of your choice and open it. After that, run a scan and let it find out the problem. At last, just click on the repair and let it do the job.
Conclusion
These are all the possible solutions for the Windows Update Error Code 0x8007371b issue. One of these will surely work for you, but if you still face the error, then there is nothing else you can do. You have to reinstall Windows to fix the error. Not to forget, always use a trusted repair tool if you are going to follow the last method. Hopefully, this answers all your questions and help you with the updating issue.