World of Warships is a free-to-play naval warfare multiplayer online game. Wargaming produced and published this title that allows players to play cooperative battles against bots or other online players. Online games like this often need a chat feature built into them, and World of Warships has both text and voice chat features.
But recently, some users have reported that they cannot get the best out of the voice chat feature. For some, the voice chat feature is not working, while the voice input or output comes off as inconsistent. If you are one of these troubled users, this article will help you out. We have compiled all possible solutions to fix this problem. So without any further ado, let's get into it.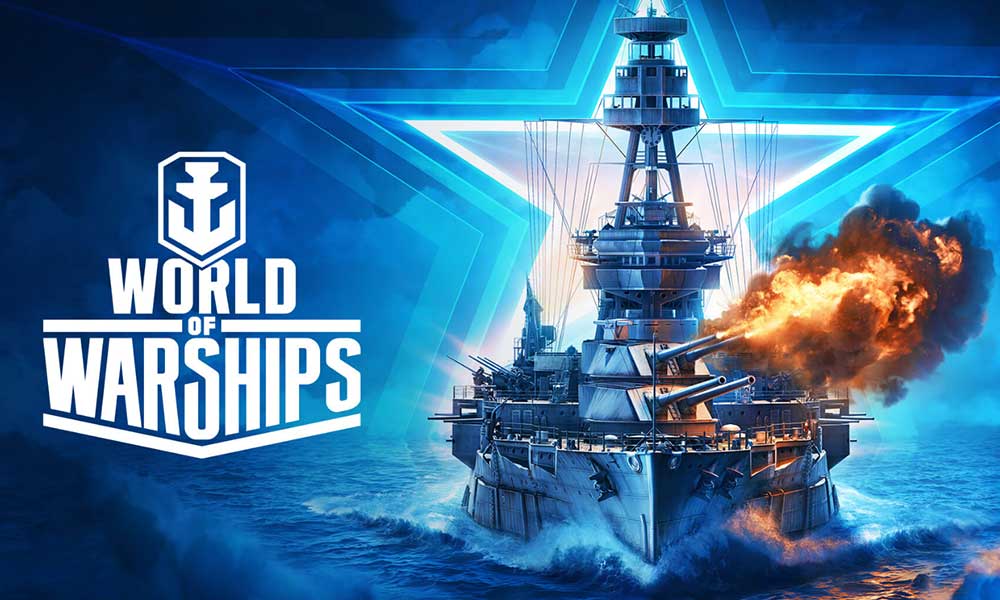 How to fix World of Warships Voice Chat Not Working?
The solutions below cater to every known cause of the voice chat issue. So it would be best if you tried all the solutions mentioned below, one after the other, until you find the one that works for you.
Change Windows Settings:
Windows requires access to your microphone to utilize it for various applications, including the World of Warships game. So check your Windows settings for the microphone and ensure that your applications are granted permission to access it.
Press Windows Key + R to open up the Run dialog box.
Enter "mmsys.cpl" in the dialog box and click Enter.
The audio settings window will show up on your screen.
Right-click on speakers and headset and select Set as Default Communications device.
Again, right-click on Speakers and headset and select Set as Default Communications Device.
Click on the recording tab on top and repeat the steps mentioned above.
If the voice chat feature in World of Warships still does not work, try the next solution.
Turn off Firewall/ Antivirus:
Sometimes a third-party or antivirus tool can block microphone access for particular applications. If you use third-party security tools, ensure that World of Warships is on the Whitelist.
You can even try temporarily disabling this third-party tool and check whether that helps your problem.
Disabling these apps or tools is simple; you can find the setting on the app interface itself.
If the problem with voice chat is not resolved even after this, try the next solution.
Check your headset connection:
This solution is for both PC and console gamers. The headset you are connecting to your device for audio output and microphone input could be incorrectly connected to your device or loose. Your connection cable could also be torn, or it might be damaged in some other way. Thoroughly check the headset's cable and adequately connect them to the correct port.
If the connection between your headset and PC or console is proper, but the voice chat feature is still not working, try the next solution.
Check if your headset is muted:
Some headsets come with a button that lets the user mute the headset entirely on a hardware basis. If your headset has any such button, ensure it is set to unmute.
Also, ensure that the port you use to connect your device supports the mic and sound output. Some PCs come with separate 3.5mm jacks for sound and microphone output. If you have such a PC, you need to use a sound card that can drive your headset with only one port.
If trying out this solution also does not bring you any results, try the next solution.
Try another pair of headsets:
There is a possibility that the headset you are using with your PC or console might be incompatible, or it might be damaged internally in terms of the microphone. No matter how often you reconnect your headset, it won't work in such a scenario.
So if you have not yet tried other headsets, it is time you do so. There are multiple gaming headsets available in the market that you can try. So go to your nearest headset store or buy one online. And then, try using the new headset with your device. It should work well.
If changing the headset does not bring any results, try the next solution.
Update audio drivers:
This fix is specifically for PC users who are struggling with the voice chat not working issue. There is a possibility that the audio drivers on your PC are outdated or corrupted. In that case, the voice chat feature will not work with World of Warships.
There are three ways to update a driver. You can do it automatically, manually, or using a third-party application.
To do it automatically, you can use Windows device manager.
Press and hold Windows Key + X and choose "Device Manager" from the list of options.
Expand Audio inputs and outputs in the device manager window and right-click on your audio device's name.
Choose "Update Driver."
Choose "Search automatically for updated driver software."
Follow the on-screen instructions and install the driver update that shows up.
You need to visit your laptop's manufacturer's support website for the manual process and look for the audio driver setup file. It will be like any other software installation file. Once you find the setup file, install it on your computer as with any other application.
Besides these two methods, you also have a third option. You can install a third-party driver utility tool on your computer, automatically scanning your computer for outdated or missing drivers. It will also install the latest drivers on your computer with a simple click. However, these utility software tools usually have a price tag. But the price is well worth it as you don't need to worry about drivers on your computer again.
This should solve your voice chat issue with World of Warships. If you have any questions or queries about this article, comment below, and we will get back to you. Also, check out our other articles on iPhone tips and tricks, Android tips and tricks, PC tips and tricks, and much more for more helpful information.