Wyze offers a variety of home security products, including motion sensors, door sensors, and cameras. Using these devices, you will be able to monitor your home and ensure its safety against intruders. Nevertheless, they are not immune to glitches and bugs that can affect their performance. An error message that users of Wyze commonly encounter says, "Wyze cannot load monitoring settings." Here, we will examine the causes and offer some solutions.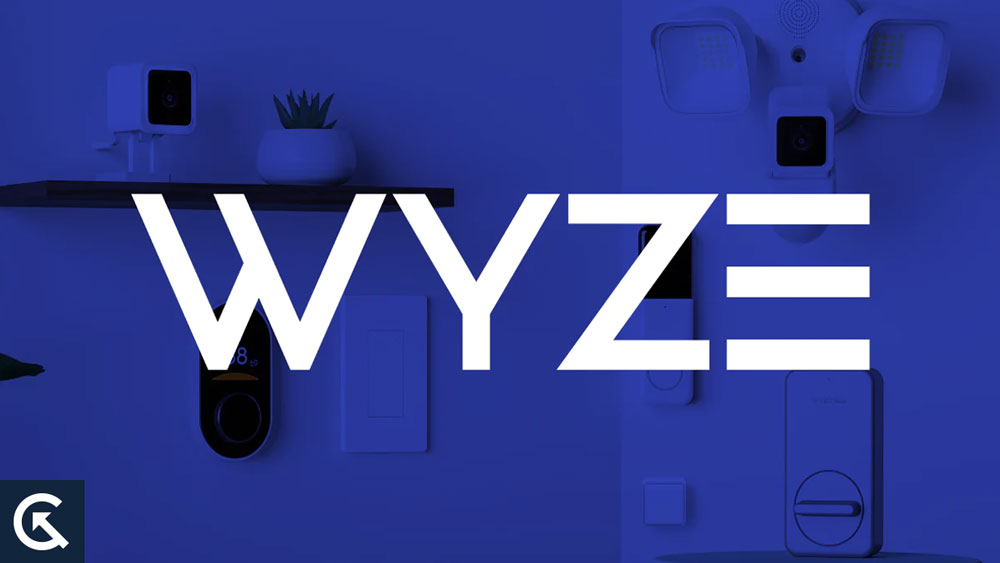 Understanding the Wyze Unable To Load Monitoring Settings Error
The first step in fixing this error is to understand what it means before we begin finding solutions. If you try to get to your Wyze app's monitoring settings, but the app is unable to load them, you get the "Wyze unable to load monitoring settings" error. As part of Wyze's security system, you can set up alerts and notifications as you detect motion or open doors, and you can respond accordingly. It is possible that you may miss important alerts that could indicate a security breach if you do not have access to these settings on your Wyze devices.
What Are The Causes of the Wyze Unable To Load Monitoring Settings Error?
Here are some possible causes of the error now that we've understood what it means. The following reasons for it may cause this error:
App Version:

Every week, Wyze releases updates to improve performance and fix bugs in its app. You may have trouble loading monitoring settings on your Wyze devices if you are running an outdated version of the app.

Connectivity Issues:

For Wyze devices to function properly, they need a stable internet connection. It is possible that the monitoring settings will not load if your internet connection is weak or unstable.

Server Issues:

There can be times when Wyze servers are down or experiencing technical difficulties, resulting in the monitoring settings not loading properly. This is a rare occurrence, but it can happen.

Device Compatibility:

Some Wyze devices may be incompatible with some Wyze app versions, causing the monitoring settings to not load.

User Error:

Users may enter incorrect login credentials or not have the proper authorization to access monitoring settings, resulting in error messages.
How to Fix the Wyze Unable To Load Monitoring Settings Error
Here are some solutions to rectify the error now that we have identified some possible causes.
Fix 1: Update the Wyze App
To begin with, you should make sure you have the latest version of the Wyze application installed. Using your app store, search for "Wyze" and download any updates available. Once installed, you can access your monitoring settings again if an update becomes available.
Fix 2: Check Your Internet Connection
It was mentioned earlier that Wyze devices require an internet connection that is stable in order to work properly. Whenever you experience connectivity issues, restart your modem or router. It may also be possible to improve your Wyze signal strength by moving the devices closer to your router. If none of these solutions works, contact your internet service provider for assistance.
Fix 3: Check Wyze Server Status
You might need to contact Wyze servers if none of the previously mentioned solutions worked. If you want to check Wyze servers' status, you can go to their website or social media accounts. It may be necessary to wait until a server issue has been resolved before accessing monitoring settings.
Fix 4: Check Device Compatibility
Wyze device compatibility issues may be the cause of the "Wyze unable to load monitoring settings" error if you recently purchased a new Wyze device and are experiencing the "Wyze unable to load monitoring settings" error. Ensure the Wyze app is compatible with your device by checking the product page on the Wyze website. There may be a need to update your app or purchase a different device that is compatible with your app if the device is incompatible.
Fix 5: Clear App Cache and Data
It is sometimes possible to resolve the issue by clearing the cache and data of the Wyze application. You can clear the cache and data from Wyze by going to Settings > Apps > Wyze > Storage, then tapping "Clear cache" and "Clear data." For an iPhone, go to Settings > General > iPhone Storage, then find Wyze and tap "Offload app" or "Delete the app."
Fix 6: Restart Your Wyze Devices
It is also possible to resolve this error by restarting your Wyze devices. Afterwards, plug the devices back in and wait for them to reconnect to the app after unplugging them for a few seconds.
Fix 7: Factory Reset Your Wyze Devices
You may need to factory reset your Wyze device if none of these solutions solves the problem. If you don't want your settings and data wiped, make sure you back up your important information first. The Wyze camera needs to be factory reset by holding down the setup button until the LED light turns solid blue for 20 seconds, then releasing the button. If a Wyze sensor needs to be factory reset, press and hold the reset button for 5 seconds until three blinks appear on the LED light.
Fix 8: Reinstall the Wyze App
You can also uninstall and reinstall the Wyze app if none of the above solutions worked. If you do this, you will have a fresh installation of the app that will not contain any corrupted data. When you want to uninstall Wyze on your Android device, go to Settings > Apps > Wyze, then tap "Uninstall." When you want to uninstall Wyze on your iPhone, you need to hold its icon until it begins shaking, then tap its "X" in the corner.
Fix 9: Check for User Error
There is a possibility that a user error causes the error if none of the above solutions works. Verify that you have proper permissions to access monitoring settings and that you are entering the correct login credentials. You can contact Wyze customer support if you are unsure or if you have logged out of the app and then logged back in.
Also Read: Wyze Doorbell Stopped Working or Keeps Rebooting, How to Fix?
Wrap Up
"Wyze cannot load monitoring settings" can be a frustrating and concerning error message for Wyze users. You can troubleshoot and fix the error by understanding the possible causes and using the solutions provided in this article. For additional assistance, contact Wyze customer support if you are still experiencing issues. So, that's how to fix the Wyze Unable To Load Monitoring Settings. We hope that this guide has helped you. Comment below and let us know if you have any doubts or queries.