Xbox One is one of the most sophisticated gaming consoles in the world. And the first-ever gaming console that supports 4K gaming. The Console was launched back in 2013 by Microsoft Corporation and is currently in its eighth generation. Xbox One was launched even before Play Station 4, but still, it is more potent than that. As of now, Xbox One has more than 60 million worldwide users, and this makes it the most popular gaming console of all times. Looking at the sales and support figures from Microsoft, errors are quite unnatural in this device. However, there are a few cases that really do happen, unfortunately.
This time users have reported such an unfortunate error that they are experiencing with their Xbox One gaming console. It is the NAT error code. NAT stands for Network Address Translation. The users are facing this issue whenever they are trying to connect to Xbox Live. They are not able to understand the issue is with their Live account or their own Console. So we decided to clear up this confusion as well as provide them with an ultimate solution in a stepwise guide. If you are one of those users, then you are in the right place. Without wasting any more time, let's get into the issue.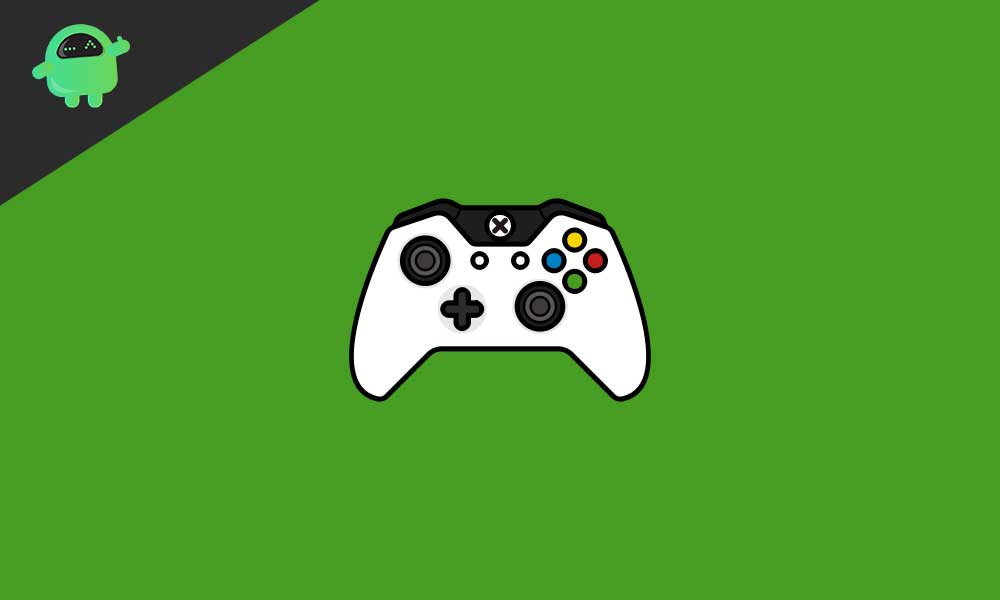 What is the Issue?
The issue is not a system error or a bug according to us; instead, it is an internal error that is causing the users this error code. The users are unable to connect to their Xbox Live account. Sometimes if they connect, they are unable to hear their friend's voice within a game. There are events when the users are unable to host or even join a game party or a multiplayer game. After all these mishaps, they get to see an error, that is NAT. We can term it like all these errors are usually caused due to malfunctioning of Network Address Translation. Many of our users might not know what NAT is, so for them, below is a brief understanding of NAT.
What is NAT?
NAT stands for Network Address Translation. Your NAT type combined with the NAT type of other players are essential for the successful usage of multiplayer in gaming. We have made a table below that will help you understand the various types of NAT available. It is necessary for successful multiplayer gaming that NAT types should be the same. Moreover, there are three types of Network Address Translation.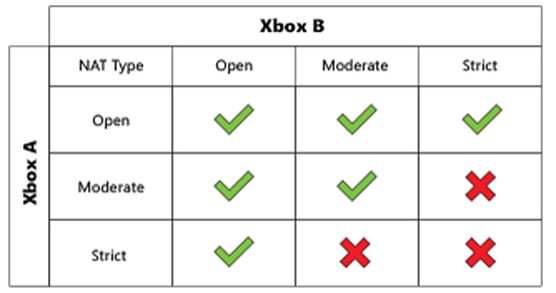 Open NAT: With OPEN NAT type of you can play and host multiplayer games with almost all the players who have this type of NAT.
Moderate NAT: With Moderate NAT type, you can play multiplayer games with some of the users. However, there is a provision. You can see the matches others are playing, but cannot join or host them.
Strict NAT: With Strict NAT, you are eligible to play with only the players with Open NAT. You cannot choose to play or host a multiplayer match.
How to Fix NAT Error and Multiplayer Gaming Issue in Xbox One?
Now we will discuss the fixes to the above problems which the users are facing nowadays regularly. For the very first time, you need to follow the first set of fixes, and then we will move on to the detailed fix guide that will ultimately solve the issue.
Press the Xbox button to open the Guide.
Then select System, go to settings.
Tap on General.
Now click on Network Settings.
Now here you will see the Current Network Status. Here the NAT field is displayed with your current NAT type. As we discussed earlier, OPEN NAT is the best for multiplayer gaming. You need your NAT type to be OPEN in order to resolve this issue. Also, make sure that you further don't experience issues like "Double NAT detected" and UPnP not successful.
There are mainly four types of NAT error codes; we have discussed them below.
NAT Type: Unavailable
Can't get a Teredo IP Address
Error Code 0x89231906 (usually displayed when trying to join a party or chat session with friends)
Double NAT Detected
If you see anyone type of the above errors, start troubleshooting with us, and your issue will be solved.
What is Teredo?
Teredo is a networking protocol that is used to establish a secure communication network with the servers and the client. It is used to provide secure network connectivity between devices that are connected to the Router and use the Network Address Translation.
Fixes
To fix a Teredo issue, you need to configure your Router with IPv6 and then allow Teredo Tunneling. If you see these both settings in your router settings menu, turn both of them ON. We know that two routers don't have these two settings enabled by default. The Apple AirPort and AVM FRITZ! BOX. For enabling the settings on them, you have to enable in Xbox Support Forums.
After this operation, you need to perform a power cycle of your Router. To perform a power cycle of the Router, press and hold the power button for at least 30 seconds and let it turn on. Now you need to connect your Xbox and check for any improvement. Go to Settings>General>Network Settings>Test Multiplayer Connection. After this, you have to see the NAT type Tab. It should list NAT Type as Open. If you see it open, then congratulations, you are done with your work. If this did not fix your issue, you could continue reading.
Fix: Double NAT Detected
If you experience this issue, don't worry, we have got an advanced fix for you. Follow the steps below, and your work will be done.
First, sign in to the routers settings page.
Then go to the WAN settings page.
Here, verify or write the WAN or Internet Protocol Address.
Now you have to log into a PC and search in Google: What is my IP?
Now verify your written IP with the one showing on your computer.
If the IPs match, then probably your Router is being assigned a public IP address, and this will enable OPEN NAT. But if the IPs don't match, then your Internet Service Provider is providing you with a Private IP address and in that OPEN NAT is not possible. Now you have to contact your Internet Service Provider and request them for a public IP. After reaching them again, go to this location: Settings>General>Network Settings>Test NAT type, and it must show OPEN. If it is OPEN, then great, you are successful with your fix. In case not, follow up with us.
Fix: Turn on UPnP to Refresh your NAT Table
UPnP is a standard of protocols management that lets your routers communicate effectively. If your Router supports UPnP, then it is expected to be turned on by default.
Follow the steps below to turn UPnP on and off:
Log in to the Router's web-based configuration page and make sure UPnP is enabled. In case you see it disabled, enable it.
Now turn the UPnP settings off and save the settings.
Shut down your Xbox One entirely and unplug all the network cables.
Now reset your Router. You will find a small hole under the Router. Put a pin inside that hole and press the button to reset it.
Now join all the cables back to your Xbox One and start it.
After starting, go to this location on your Xbox One: Settings>General>Network Settings>Test NAT type.
Now you will see it OPEN. This method will surely work for you and all. In any case, this method did not work. There is a definitive solution left, and that is resetting the Console.
Fix: Reset Your Xbox One and Router
Resetting both the equipment is probably the best, and the last option left if nothing above did work. However, you should not get dishearten as this will surely fix all your issues with NAT error and multiplayer gaming. To reset your Xbox One, follow the steps below.
Start your Xbox One console and press the Home button.
Then click on the gear-shaped icon, that is your settings.
Then go to the console info and scroll down to Reset Console.
It will ask you to erase everything or keep it. We recommend deleting everything.
Now when you click your Xbox One will start to reset itself and will restart after a few minutes.
Now reset your Router. Follow the steps below to reset your Router.
Turn the router upside down to view a small hole.
Take a pin and poke it inside; you will feel a button over there.
Press with the pin, and you will hear a beep sound.
Your Router will restart after resetting itself.
These were the steps you needed to follow. Now you can again go to this location: Settings>General>Network Settings>Test NAT type you will see open, then come back once and click on Test Multiplayer Connection. It will say, OK. Now you are good to go with your Multiplayer gaming sessions with your friends.
Wrap-UP
This Guide was to help users who were facing NAT issues and were not able to enjoy Multiplayer games. After following our Guide, we hope all your problems have been resolved. If you have any queries or feedback, feel free to comment down below with your Name and E-mail ID. Likewise, check out our iPhone Tips and Tricks, PC tips and tricks, and Android Tips and Tricks for more such tips and tricks. We urge you to participate in the $100 giveaway by subscribing to our YouTube Channel. Thank You.