Youtube is a wide video streaming platform, and it had millions of videos of all kinds. As it has all kinds of videos, some videos have content that is not suitable for kids. Youtube has various filters like age restrictions to prevent the kids from accessing unsuitable content, but sometimes it doesn't work. To overcome these issues, Youtube Launched Youtube Kids, which has suitable content for kids, and it has parental controls for Amazon Fire Stick as well.
Now, Amazon Firestick already has Youtube and many other android apps; it means you can use android apps in it. Youtube Kids is an Android application, and Amazon Firestick runs on OS based on Android, so technically, you can use Youtube Kids on it. The problem is Amazon Firestick is running on Android OS, but it is not like smartphone OS as Amazon used Android resources and modified them to create Firestick OS.
As we told you, Amazon Firestick used android resources, and it is not a complete Android os it does not have google play store. Google Play is the android app library. Amazon Firestick has its own app store, and Youtube Kids is not available on it, but we can install and use the app using a method Called sideloading.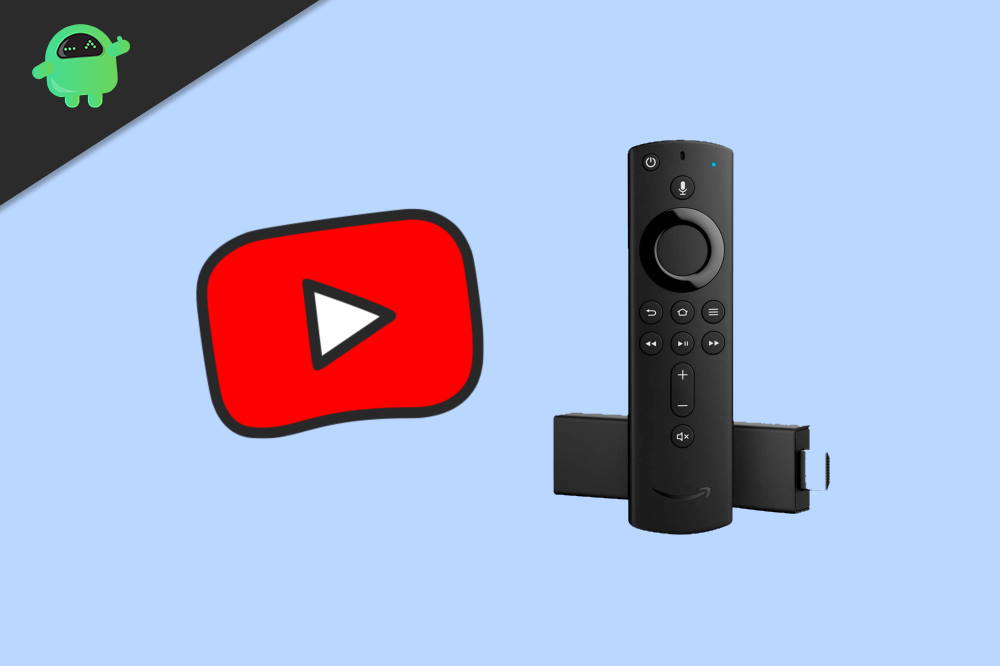 Is 'Youtube Kids' available with Amazon Firestick?
Amazon Firestick is a portable streaming device. Just like Roku streaming stick and Chromecast, it can turn any normal TV with HDMI port into a smart TV. Amazon fire stick is offered by Amazon. You can download and use nearly every android application using the Amazon app store made for Firestick. Firestick user has access to thousands of shows and apps. You can watch whatever you want, but you have to pay for some apps like Netflix, Hulu to stream them. There are various games available with Firestick, but you need to buy a controller to play them.
Amazon fire stick comes with Alexa's support. Yes, Firestick remote has a microphone, and you can give various commands to Alexa using it. Using Firestick is easy. Just plug it into the HDMI port of your TV and give it power via its power adapter and you are good to go. Once you are done with plugging in the Firestick, turn on the tv and go through the setup, and it will set up The firestick settings according to your choice.
What is sideloading Apps
In simple words, sideloading is a method to manually install those apps on your device, which is not available for direct download in your app stores. Most of us used this method in our smartphones and tablets, but it is a bit complicated on Android TVs, Firestick and Chromecast, etc. basically, you download or transfer the APK files and then install it.
How To Install YouTube Kids On Your Amazon Fire Stick?
Step 1: Enable install apps from unknown sources
Firstly, you need to enable 'app installation from unknown sources' to install youtube kids. To enable it, first go to settings of your Amazon Firestick. Now scroll to the right, and you will see An option named My fire tv select it. Now look for Developer options settings and select it. Once you get into Developer options, look for 'allow apps from Unknown Resources' option, and enable it.
Step 2: Install a file manager app
The second thing you need to do is download and install a file manager. Simply go to the Amazon app store of your Firestick and search for a suitable File manager and download and install it. We are going to use the Es file explorer, and we suggest you use the same.
Step 3: Install The Google Apps
The third thing you need is APK files of Google Apps. Search For Google service framework, Google Account Manager, Google Play Service, and Google Play Store APKs on google. Choose any website of your choice and Copy the Download link of all the APKs. Now Open ES file explorer and click on the plus icon and Paste the download links one by one there and Select the option to download the file and then install all four apps.
Note: You need to download and install all four apps because all of them are required to make the Google Play Store work. As soon as you complete the installation process of Google app, you will see the Google Play Store app in the Application menu of your Firestick.
Step 4: Download The Youtube Kids
Once you have the Google Play Store in Your Amazon Firestick, open it. Log in using your Google account. Search for the Youtube Kids app and select the Install button to install it. This way, you can get the Youtube Kids app in your Amazon Firestick.
Conclusion
By following these steps, you can install Youtube Kids on Amazon Fire Stick. It is a bit confusing and tricky, but this is the only way to do it, and if you follow all the steps correctly, you will be able to do it successfully. We hope that Amazon adds the Youtube Kids into their App store as soon as possible. As you install the Google Play Store in your Amazon Firestick, you have access to all the google play apps available, but not all of then are compatible with your Firestick.
We advise you to check the compatibility of apps first and then install and use them. You can check it just by a google search. If you have a BlueTooth Keyboard, we advise you to connect it to your Amazon Firestick during this process. Typing is difficult with Your Firestick remote, and Bluetooth keyboard comes handy in this process.