Firestick TV has become popular among streaming devices. It is Amazon's service product, which offers everything streamed from games to productivity. Mirroring iPhone was a difficult task for the users, but this product leads the iPhone users to cast their screen on the TV.  Mirroring makes the process of storing and transferring the data very easy.
Firestick TV is available for iOS and Windows. So this is not for iPhone users. If you are a Windows user, then you can also mirror your device to this fantastic technology. Mirroring has become an essential thing in this era as it allows multiple casting options. It is a bit different from casting. Screencast option allows your phone's screen to appear on the TV or PC. But mirroring allows your data appears on your TV on the big resolutions.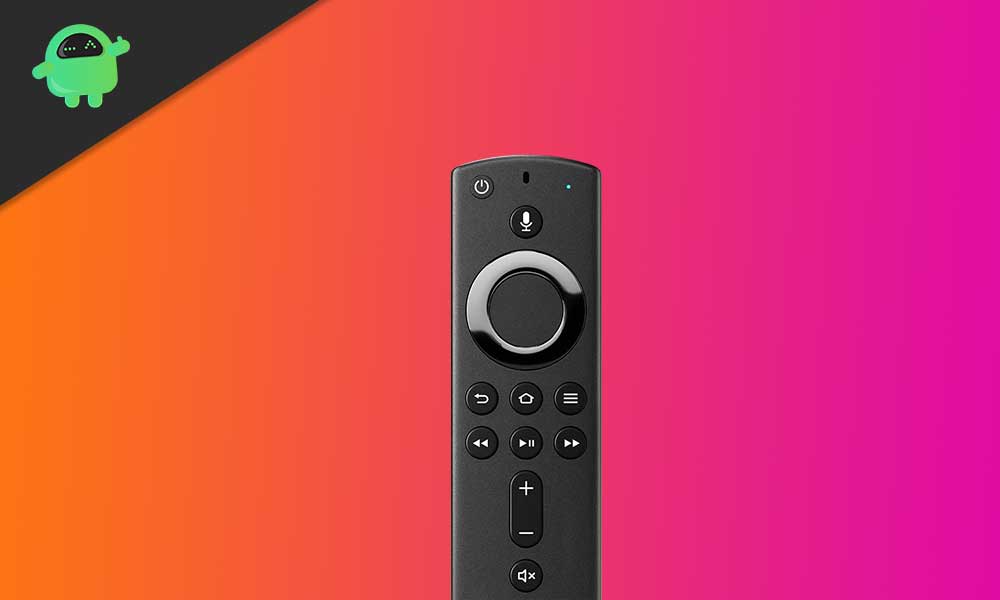 What is mirroring?
Mirroring becomes the most reliable choice in the era for getting the better interface of your cell phones. It is quite different from streaming and casting. In screencasting, the iPhone screen appears on to the TV itself, but if the device's screen gets cast entirely over the TV, then it is mirroring. Streaming is very different from casting and imitating, as streaming required more dynamic features. Firestick TV also provides HD streaming for 4K TVs. Mirroring turns out to be the best choice to show some pictures or videos from an iPhone.
Mirroring your iPhone might help you to improve your personal and daily lives. Mirroring the screen will allow you to play videos on a bigger screen, and another possibility is that if you have a presentation for a meeting, then you can save your presentation on your phone instead.
How to Mirror iPhone devices to Firestick TV?
The most popular way to mirror the iPhone to Firestick TV is AirPlay. This extensive technology developed by 'Apple' itself. This technology is in use to stream the content from one to another device over WiFi. AirPlay also helps you to mirror your iPhone to Amazon Firestick TV. You need to install the AirPlay receiver app to mirror. One of the best applications is AirBuddy. This app has a free version of use, although it also restricts various features in its free version. But the free version of this app is also instrumental in mirroring the iPhone. A paid version with all the features unlocked is also available in less than a dollar. There is also an alternate for the 'AirPlay,' which is 'Kodi.' You can also install 'Kodi' on your Firestick TV.
'AirPlay' app:
You can install 'AirPlay' and enjoy mirroring your iPhone. To enable AirPlay on your device, you will require:
An Amazon Firestick TV
The AirBuddy Application
An iPhone with media content
Here is how you can mirror your iPhone using AirBuddy:
From the Amazon Store, Install the AirBuddy App
On Amazon Firestick TV, go to 'Search.'
Search AirBuddy using your remote.
Click on 'Get' to install it on your device.
Now launch AirBuddy, and it will show two options. One "SEND PHOTO/VIDEO/MUSIC" and another "RECEIVE PHOTO/VIDEO/MUSIC."
Choose what you want to mirror.
Now, click on 'Start Server.' It will process the device and get it ready to receive the media.
Now start the media file on your phone and access the control center on your iPhone while playing media.
Hit tap on 'AirDrop.' It pops-up a box with launch AirPlay on iPhone.
You will see the AirBuddy server available on your iPhones' screen.
Select and hit 'done.'
Enjoy the mirroring.
Some powerful mirroring tools:
There are many applications and software tools available to get mirror your iPhone to the Firestick TV. Some of them mentioned below.
'A power Mirror' app:
It is the most preferred application program when you are looking to mirror your iPhone. It is the app that provides you many things more than mirroring. You can also record the mirrored screen. This app gets process through wireless and USB modes. Enjoy mirroring your iPhone through 'A Power Mirror' by following these steps:
Download the application on both devices (iPhone and TV)
Now, connect your TV and iPhone under the same network
Launch the app on your Firestick TV
Proceed to 'Pin' tab on TV
On your iPhone, at the upper right side of the main interface, you will find a 'Pin' icon.
Hit the icon and type the same pin as shown on TV.
Now you will get connect within a few seconds and then enjoy mirroring.
'Let's View Mirror' app:
It is a handy and versatile mirroring application. It connects wirelessly. You can use the PIN, QR code, and the auto-detection of the tool to connect. Follow these steps to mirror your iPhone:
Download the 'Let's View Mirror' app on both devices (iPhone and TV)
Now, connect your TV and iPhone under the same network
Launch the app on your Firestick TV
Proceed to 'Pin' tab on TV
On your iPhone, at the upper right side of the main interface, you will find a 'Pin' icon.
Hit the icon and type the same pin as shown on TV.
Finally, tap on "start mirroring" and get your device mirror.
'All Connect' for Firestick TV:
This is the app that makes mirroring quite easy. You can follow these steps to mirror your iPhone on your TV:
Download and install 'All Connect' on your iPhone and Fire TV.
Launch the application on your iPhone and Fire TV.
Click on TV name from the detected devices on your iPhone.
Select the category you want to stream and hit 'Enter.' You will get the mirror screen within a few seconds.
Screen mirroring iPhone to Fire TV is now more comfortable with the help of the applications mentioned above. All in all, you don't need to buy an Apple TV to mirror your iOS devices to a broader monitor. You can make use of your Fire TV and other smart TVs available in your area.
You can now cast/mirror your iPhone screen by using one of the reliable methods mentioned above. It will help you to ease your daily life as if you have to give any presentation from your phone, and then you can connect it to a broader screen within a few minutes. These tools have the best impact to mirror the iPhone on Firestick TV.  If you have any queries or feedback, please write down the comment in the below comment box.