Screen mirroring is always a function that stands out from the features available. Bringing the visuals in your smaller screens into a bigger screen, it simply is an intriguing feature. The Amazon Fire TV Stick features the function as well, but there are times when it may disappoint you. These could mostly occur due to lack of enough storage space, running on an old software version, etc.
There are, however, a couple of methods you could try to counter whatever it the issue that you're facing while mirroring screens with you Amazon Fire TV Stick. Sometimes your Amazon Fire TV Stick won't work at all, sometimes it all just freezes like the system's dead. To solve this, we've come up with some methods that you can use to fix Fire TV Stick Mirroring not working and freezing problems.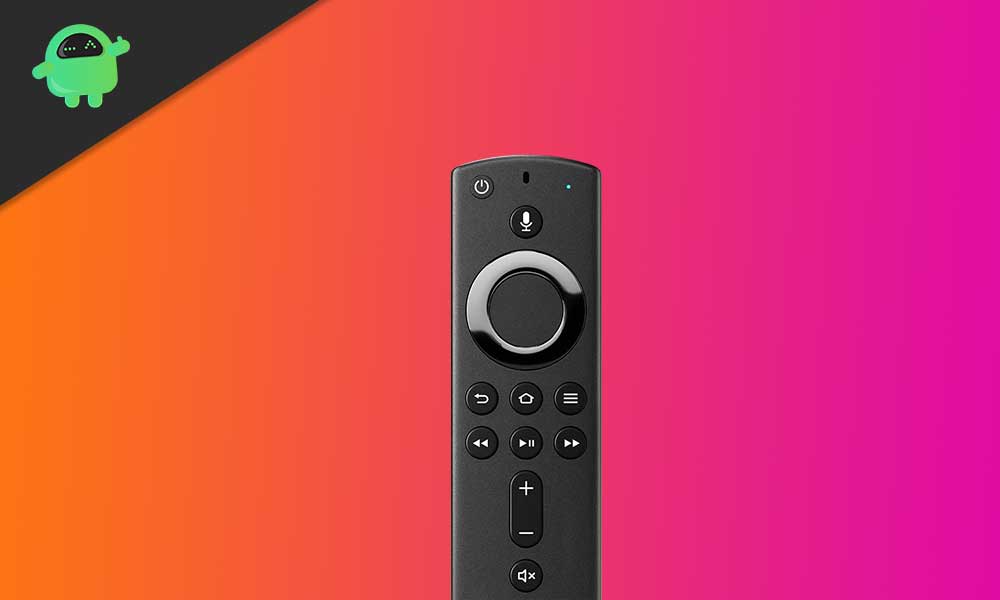 Methods to Fix the Issue
Move the device closer to Fire TV Stick:

Bring the device/screen that you want to mirror closer to your Amazin Fire TV Stick device. Since there is a recommended minimum distance of 30 feet(approx. 10 meters) between the Amazon Fire Stick device and the device to mirror out, stay within this. Distancing further will make it hard to connect resulting in wasting your time and energy.

Check the connecting device:

Make sure everything is fine with the connecting device, even before you attempt to mirror your Amazon Fire Stick device. The problem might be caused by the connecting device, so ensure that:

The device's Wi-Fi is enabled
The device runs on Android v4.2 Jelly Bean operating system or higher(if the connecting device is a mobile).

Reboot the Fire TV Stick device:

One of the most common solutions is to reboot your Amazon Fire TV Stick device. Doing so will kill all the active applications, programs, and temporary bugs. This helps to clean whatever that interferes with the Mirroring process. On an Amazon Fire Stick device, there are two ways to reboot:

Press and hold the Select/middle button and play/pause button simultaneously for 5 seconds.
Navigate to Home→Settings→My Fire TV. There you'll see the "Restart" option.

Hard Reboot:

This means to cease the power source that's powering up your Amazon Fire Stick device. You can do this either by removing the plug to your TV from the electric socket or disconnect the Micro USB cable from the Amazon Fire TV Stick's port and plug it back in. You can also simply turn off the socket powering your TV.

Update the Amazon Fire TV Stick software:

Just like in any smartphone, you can update the software versions of your Amazon Fire TV Stick. Updates usually initiate automatically, but you can see our guide to initiate a software update manually.

Free up the RAM:

RAM helps your device to process tasks in easy. The better your RAM is managed, the better will be the performance. You can free up RAM by:

Force stopping the Amazon Fire TV Stick applications:

This will prevent any app from running and consuming RAM in the background. To do this, navigate to home→settings→applications. From there, select apps individually and press "Force stop"

Clearing the Amazon Fire TV Stick app cache:

Cache is the temporary data stored by an application. This sometimes will go beyond in size than what it actually needs. You can go through our guide to clear the cache on Fire TV Stick.

Uninstalling the Amazon Fire TV Stick applications:

You might've installed too many applications on your device. After a long time, there will be apps that remain in your device which no longer serve any purpose to you. They are just using up your space and needs to be gotten rid of. We already covered a guide on how to uninstall apps on an Amazon Fire TV device.

Reset Fire TV Stick to Factory Default:

This means to reset your Amazon Fire TV stick back to factory settings. Doing so will wipe out the entire data of your Amazon Fire Stick device, restoring its settings back to default. Learn to factory reset your Amazon Fire TV Stick here.
Screen mirroring has always been one of the most successful features in this era. And with the Amazon Fire TV Stick, it just gets on to a whole other level. Problems are usual, but we don't have to struggle on our own. With the evolving opportunities in this digital world, there will always come a solution to whatever problem exists. Make sure that you read through the guide thoroughly and also refer to the links patiently if needed. Successfully following the guide will most likely resolve the issue. But if at all the problem persists, please do reach out to Amazon's device support.