Zoosk carousel is a feature with the Zoosk dating website where you can showcase yourself in the mainframe of different dating profiles available. It is also a very cheap and effective way to present yourself in front of your dating partner.
Online dating service Zoosk founded by Shayan Zadeh and Alex Mehr in 2007. It has more than 25 languages options and available in more than 80 countries. Currently, Zoosk is owned by Spark Networks SE.
Today we have a guide with us on What is Zoosk Carousel and how to use it? We will cover various different aspects of this feature and will tell you about how you can use it for your dating benefits.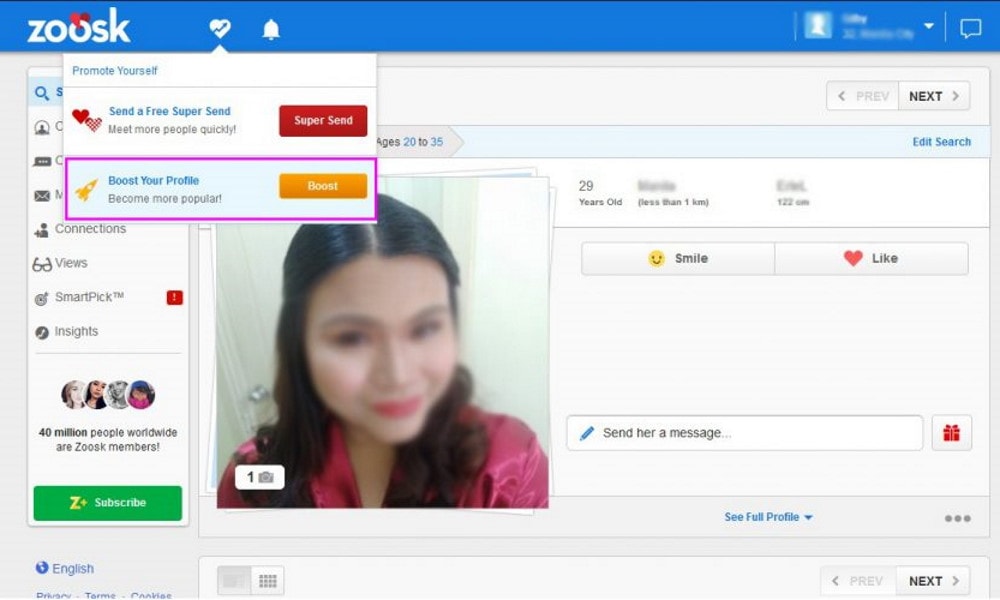 Basics Of Zoosk
Easy to use.
No long questionnaires.
A maximum number of verified profiles.
Intuitive and latest design.
40 million + active user to match with.
Uploads your photos.
Matching by considering your taste.
Zoosk Carousel Feature
It is mostly similar to Tinder (another dating app). Like Tinder, it also has a premium account option without which you are not able to scroll through more photos or read their profiles. A non-premium account only has access to like or dislike people until and unless you run out of users.
Boost feature makes your profile more attractive and a center of attraction for all users in your area to spike your views (for matching). But for this, you have to invest some Zoosk coins, which we will discuss in-depth later.
Since it's an easy task to create an account on the Zoosk dating site, so it is also possible to exploit and bombard the dating site with spammy accounts and sometimes even brands. But don't worry about that because there is a profile verification system that helps users to get rid of fake users by providing a green tick mark who verified their profiles.
Ways To Verify Zoosk Account
There is a need to verify your Zoosk Carousel account because, by this, your account's reputation will improve and let other users know you are who you say you are. There are many ways to verify your account, such as:-
Connect your Facebook account.
Link your Twitter account.
Verify your photos.
Last but not least, verify your mobile number.
How to Create a Zoosk Account?
To Create a Zoosk account, go to Zoosk official website. Now choose one Facebook or Google Account to sign up and fill in all the details.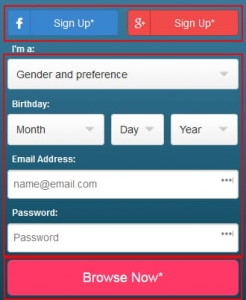 After tapping on Browse now, it will ask you to fill in your city or zip code.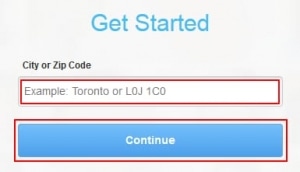 In the next step, it will ask you to provide a photo of yourself.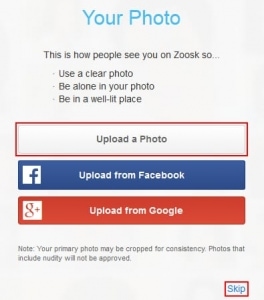 Tap on upload a photo or choose the other two options to upload from Facebook or upload from Google, or you can also skip this process.
Now, just after this, it will ask you some questions about yourself.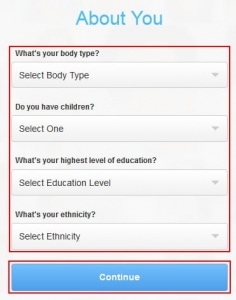 Few more questions appear on clicking the continue button.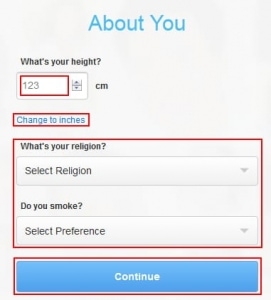 At last, you will need to verify your account and email address for Zoosk Carousel.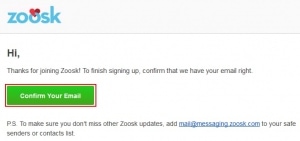 Alright! your Zoosk account is all set up now, and it's ready to use.
How To Use Boost Feature In Zoosk Carousel?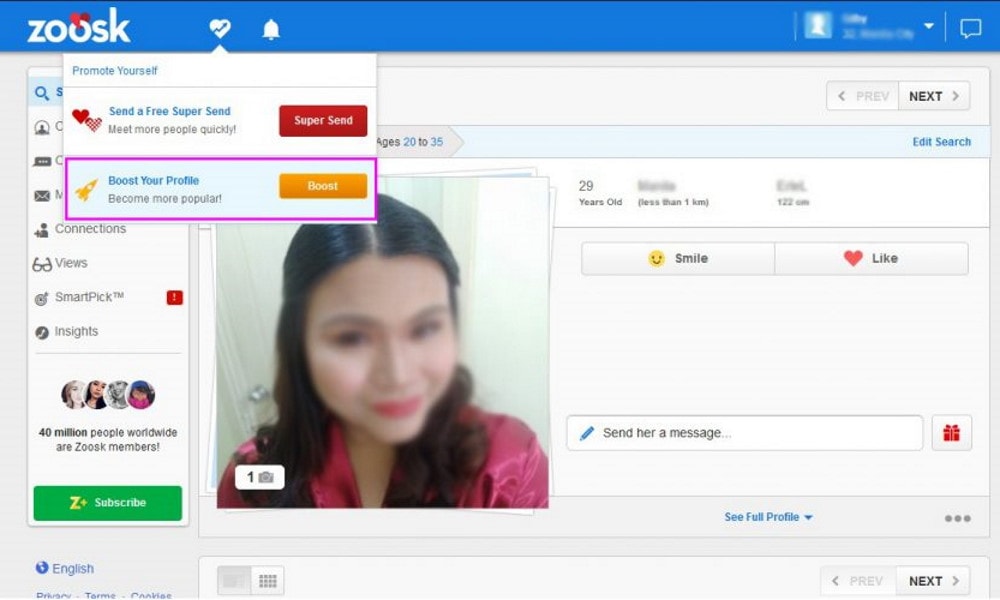 It's a very exciting feature that helps you to promote your profile on Zoosk Carousel. But For boosting your account, you need to purchase boost coins. After that, your profile will be highlighted on people's message and Carousel. It totally depends on you that how much you invest in your profile. The more you boost or invest in your profile, the more you'll be highlighted.
With the boost option, you will easily get noticed and quickly get more views and attention. But to find a boost is different for a different mode of accessing the Zoosk Carousel.
Pricing and Payments for Subscription
The basic account should be at no cost.
For 1-month subscription: $29.95 per month
If you go for a 3-month subscription: $ 19.98 per month
For 6-month subscription: $12.49 per month
Conclusion
In my opinion, it's a very nice dating site in which you quickly get a couple of matches in Carousel. The only problem is that it always search matches almost 100 miles from your location. But in future updates, I'm sure users will have more control over the search radius.