10 Play or Network ten is a streaming service that airs many TV shows, sports, and films for everyone to enjoy. And the best thing about it is that, unlike other streaming services, you do not require a premium account to watch the content. An account without a premium plan is enough.
Many Smart TV owners have recently started installing 10 Play on their TVs to enjoy its service. But a user must first activate 10 Play on his device to enjoy the streaming. The activation code is mandatory if you are streaming on a smart TV. But even after activating 10 Play, some smart TV owners are complaining about issues with the application. It is not working well with their TVs. So here in this article, we will see what we can do to ensure we get an uninterrupted streaming service. Now without any further ado, let's get into it.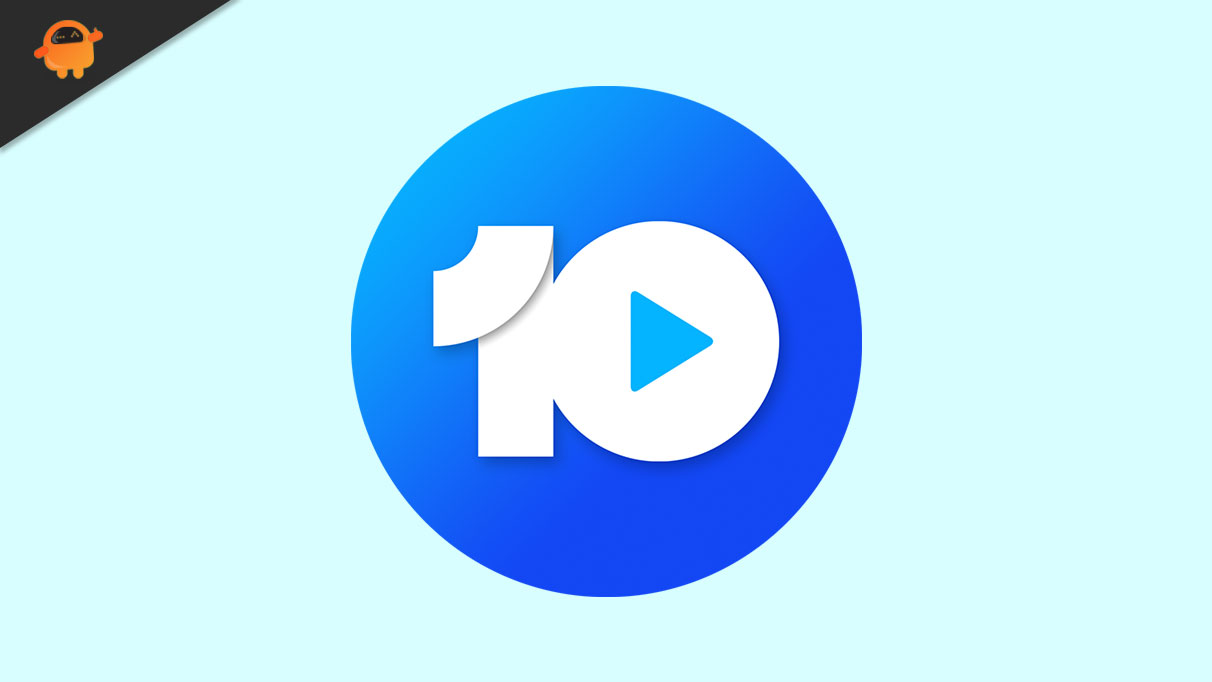 How to fix 10 Play Not Working on Smart TVs?
10 Play is available for streaming on several devices, which include mobile devices (Android and iOS), gaming consoles (Xbox), Smart TVs (Samsung TV, Foxtel, Telstra, Apple TV, Android TV, etc.), and even desktops (Windows and Mac). But the unfortunate news is for LG TV owners. If you own an LG smart TV, you should know that there is no way the app would work on your device. For now, 10 Play or Network Ten is not supported on LG Smart TVs. With that out of the way, let's look into the solutions.
Restart the application:
The first thing that you need to try here is an application restart. This is the case with most applications, though. When you encounter an issue with an application for the first time, you must try to fix it by restarting the application. You can do that by completely removing the application from the background and foreground of your Smart TV.
Once the application is restarted, try using 10 Play. If it is still not working, try the next solution.
Ensure that you access the service only from Australia:
This streaming service is available for streaming only in Australia. So trying to use it from any other location will not get you anything. One thing that many users who are outside of Australia have tried is VPN. They switch to a location in Australia on their VPN and watch every 10 Play content from it. But it does not work all the time as the streaming service continuously works to ensure that people outside the region of Australia are not able to access it.
Ensure you have the correct activation code:
As mentioned above, to enjoy this streaming service's benefits, you must first activate it on your Smart TV. You can enter the activation key you get during the activation process. But if your TV is not working even after activation, you need to give the activation code a second look. If you have entered an incorrect activation code, you will have trouble using the 10 Play application.
If you are confident that the activation code is correct and there is no issue, move on to the next solution.
Check your login credentials:
10 Play or Network Ten, much like every other streaming service, requires a user account to start streaming content. But if the login credentials you have used to log in to your account are incorrect, you won't be able to watch anything from 10 Play on your smart TV. So you need to ensure that you are logged in to the correct account. Once you have secured this, try using the app again.
If it is still not working, try the next solution.
Check your internet connection:
10 Play streaming service demands a high-speed internet connection for continuous playback without any issues. If you use a slow internet connection, the application will struggle to work with the smart TV. So you can try resetting your router or changing your ISP entirely to help improve the Internet connectivity speed. Once you have a faster connection, try using the application again.
Try the next solution if the application is still not working on your smart TV.
Clear app cache and data on your device:
Much like what we do with Android apps on our smartphones, we can also clear cache data of apps on our smart TVs. This will clear out any possible software consistency in the system. If your application is not working because of any such issue, then the app cache clear feature should be enough to resolve your problem.
So these are all the solutions to fix 10 Play or Network Ten not working on Smart TVs. If you have any questions or queries about this article, comment below, and we will get back to you. Also, check out our other articles on iPhone tips and tricks, Android tips and tricks, PC tips and tricks, and much more for more helpful information.