Battery not charging on a laptop is an issue that could be related to hardware or software issues. In most scenarios, it is the hardware that is at fault. But if you are using a brand new device, or if it has not been that long since you bought the laptop, the issue with the Battery's hardware should not exist. In that scenario, it is possibly a software problem.
Now it's difficult to strictly determine whether a laptop not charging problem is related to hardware or software. Still, before considering hardware solutions for it, the user should try the essential software solutions. And here in this article, we will do that exactly. More specifically, this guide will be helpful for those Acer Nitro 5 and Nitro 7 users complaining in different forums about their Battery not charging up at all, despite being connected to a power supply. So without any further ado, let's get into it.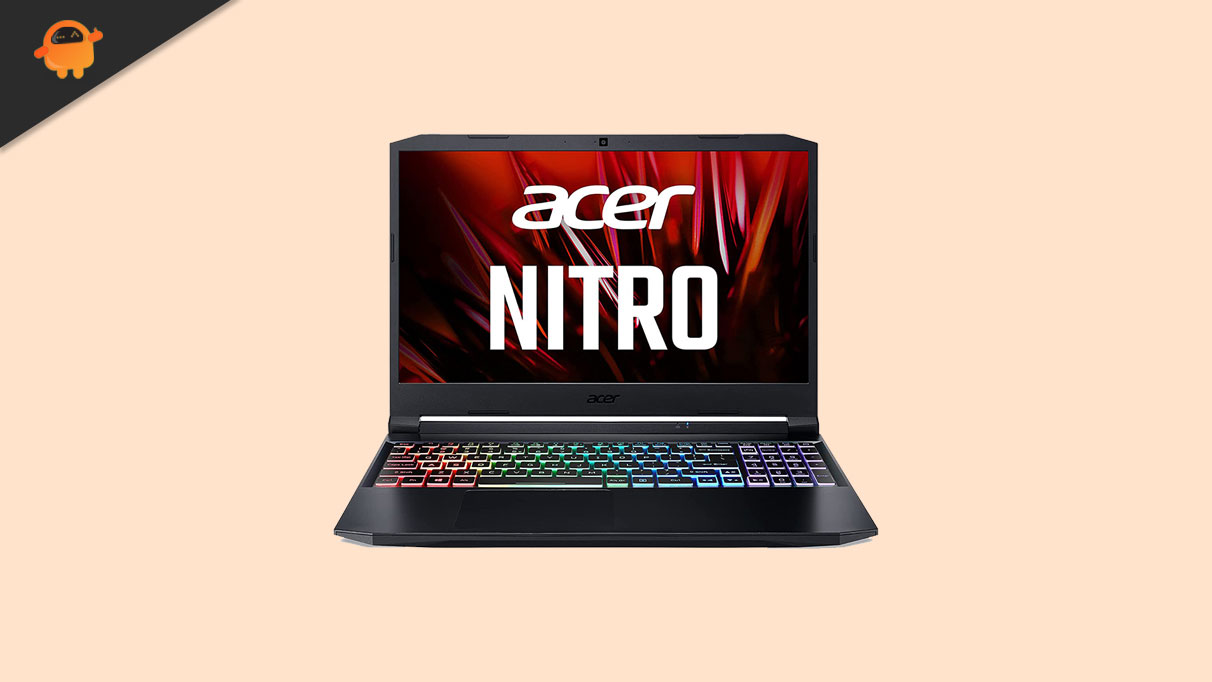 How to fix Acer Nitro 5/7 Not charging?
We will list all the things you can try from your end to resolve the issue as soon as possible.
Change the cable:
The cable is the first thing you should consider when your laptop is not charging. In most scenarios, the cable or the adapter you use to charge your laptop breaks down, and no matter what you do, it won't charge the laptop anymore.
If you received a faulty cable with the Acer Nitro 5 or 7, that could be the cause. Sometimes some cables work for a few months and stop working suddenly even within the warranty period. If your charger is still under warranty, claim the warranty and get the cable replaced. And if it has gone past the warranty date, you should buy a new cable. You can easily find laptop chargers in various online and offline stores. But it would be best to use the ones that are certified.
If changing the cable does not help with the charging problem on your Nitro 5 or 7, move on to the next solution.
Run troubleshooter:
Windows 11 has several troubleshooter options for its peripherals. It is all due to the troubleshooter utility tool built into the operating system. In the list of troubleshooter options, you will find one for hardware. You can try running that troubleshooter and see whether that solves your problem or not.
Press Windows + X and then choose Settings from the list of options.
Now click on Update & Security.
Inside the Update & Security menu, click on the Troubleshoot button in the left pane.
Now, click on Hardware troubleshooter and then choose the Run this troubleshooter.
Then follow the on-screen instructions to complete the troubleshooting process.
After the troubleshooting is complete, restart the PC.
Try the next solution if your Acer 5 or 7 is still not charging.
Update battery driver:
Often a faulty driver is a cause behind a device not functioning properly. Even with your Battery, that could be the issue. So you need to reinstall or update the drivers of your Battery on your computer. There are three ways to do it. You can do it manually, automatically, or using a third-party utility tool.
First, let's see how you can do it automatically.
Click on the Windows key and search for Device Manager.
Go to Battery and double-click on it to expand the driver list.
Right-click on your battery driver here and choose Update driver.
Now, select Search automatically for drivers and let Windows look for the latest drivers for your device.
Once it finds the driver online, it will install it for you.
For the manual process, you need to visit your laptop manufacturer's website and look for the driver setup file. It will be like any other software installation file. Once you find the setup file, install it on your computer as with any other application.
Besides these two methods, you also have a third option. You can install a third-party driver utility tool on your computer, which will automatically scan your computer for outdated or missing drivers. It will also install the latest drivers on your computer with a simple click. However, these utility software tools usually have a price tag. But the price is well worth it as you don't need to worry about drivers on your computer again.
If updating the drivers on your computer also does not solve your problem with the charging, try the next solution.
Reset the Battery:
A battery reset will clear out any possible inconsistency on it. So as the following solution, we would recommend you reset the Battery.
Turn off your Asus laptop.
Disconnect the laptop from the power socket.
Remove the back cover and unplug the Battery.
Press and hold the power button for 20 seconds, which will drain the battery.
Then put the Battery back into its slot and turn your computer on again.
Now, check whether the laptop is charging or not. If it is still not charging, try the next solution.
Reset BIOS:
A lot depends on your BIOS settings when it comes to the functionality of your system. The manufacturer always tunes the default BIOS settings to provide the most error-free experience. So try resetting everything on your BIOS settings too.
Turn on your system, and press Esc, F8, F12, or F10 buttons while turning on. Each manufacturer sets up different keys to open up the BIOS menu. So try pressing all of them and see which one works. Press this button when you turn on your system, and the manufacturer logo appears.
Either you will be in the BIOS menu or see the option to enter the BIOS menu. If you see the option, use your navigation keys to select the BIOS menu.
Once in the BIOS menu, go through the different tabs and look for an option to reset to default. It might be labeled differently, but you need to look for an option to reset everything in your BIOS settings to the default value. Once you find it, select it and confirm your reset action.
After the reset is done, restart your system normally and check whether the laptop is charging up or not. If it is still struggling, then try the next potential solution.
Update BIOS:
Sometimes an older version of BIOS could result in several incompatibility issues. So, contact your manufacturer and seek technical help to update your BIOS to the latest version. Updating BIOS takes a fair bit of knowledge and caution, and if you get it wrong, that could result in a complete system failure. So contact the professionals and seek their help updating the BIOS in your PC.
If updating the BIOS also does not fix the charging problem on your Nitro 5 or 7, move on to the next solution.
Replace the Battery:
As we have mentioned before, the problem with the Battery not charging on Acer 5 or 7 could be related to hardware or software. So after trying out all the software solutions mentioned above, it is time you go for a hardware fix. Go to an online or offline store, and depending on your laptop's built Battery, look for a replacement. Once you find one, buy it and install it on your laptop. If you are not technically sound enough to do the replacement yourself, take it to the nearest laptop repair shop, and they will help you.
If replacing the Battery does not solve your problem with charging the Acer Nitro 5 or 7, try the final solution mentioned below.
Visit Acer Service center:
If none of the solutions mentioned above worked for you, the only viable solution on your hand is to visit the nearest Acer service center. They have an excellent reputation for after-sales customer services, and once you get to their official service center, they will take care of the problem for you. You might need to keep your laptop in the service center for a few days, but they will certainly solve your charging problem.
So these are the solutions to fix the Acer Nitro 5/7 not charging issue. If you have any questions or queries about this guide, then comment down below, and we will get back to you. Also, check out our other articles on iPhone tips and tricks, Android tips and tricks, PC tips and tricks, and much more for more helpful information.