Now that the DITO Sim is finally launched, a great number of people seem to be excited about it. Well, if you are from the Philippines, Cebu, or Davao City, you can freely make your purchase. The DITO sim comes around a price of PHP40 without any promo, and you can also purchase it from their website for PHP 199. After purchasing, users have to go through a simple process to activate and load DITO sim to their respective smartphones.
Also Read: How to Download and Update DITO App
If you plan to make a purchase or have already bought one, your first task would be to activate and load the DITO sim card on your device. And to be honest, it is not much of a headache if you follow the steps carefully. To further help you activate and load your DITO sim, I have tried to put together all the essential steps in a simpler way in this article.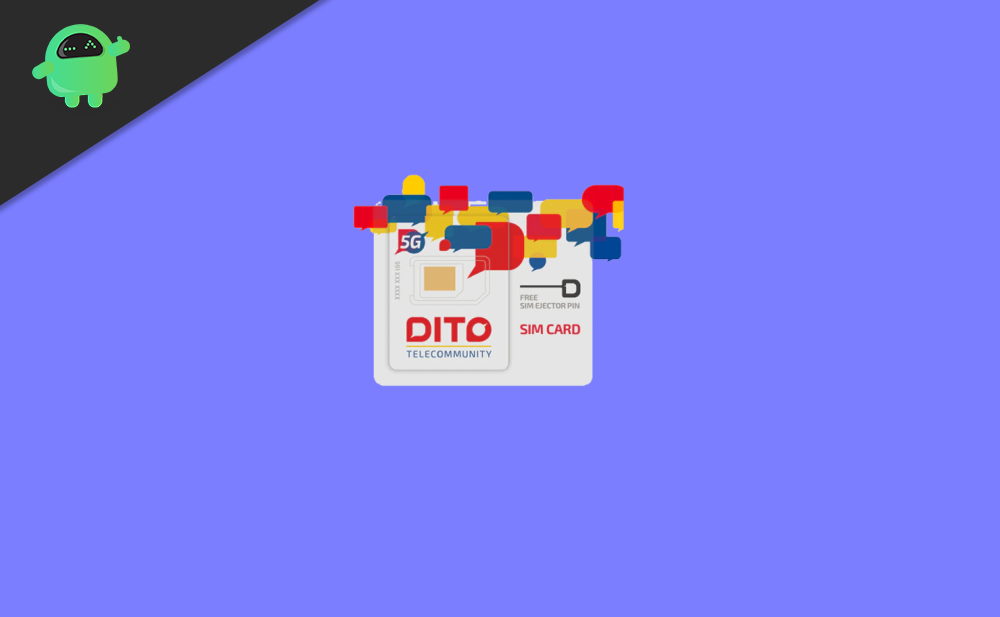 How to Activate and Load DITO Sim?
Before we jump into our main section, you must do a few things to activate and load the DITO sim. Let us have a glance at that first.
Activating the Internet (APN) on your DITO Sim
You must be aware that when you use the DITO sim with a non-compatible device, the internet won't work on it. So, to get things right, you have to change certain APN settings of your device. It will take just a couple of minutes if you follow the steps mentioned below:
Go to your device Settings
Tap on the 'Connections' tab
Go to 'Mobile Network'
Click on 'Access Point Names' and change the following APN Settings
Once you are into the 'Access Point Names', change the Name and APN into the following:
Name: DITO PH
APN: the internet.dito.ph
In case the above changes don't work out for you, you can rather try using the APN from China Telecom. The details are mentioned below:
Name: DITO PH
APN: ctnet
Username: ctwap@mycdma.cn
Password: vnet.mobi
So, once you are done with it, you can now move on to the next section, where you will be activating the DITO Sim.
How To Activate the DITO Sim Card?
Activating your DITO Sim is pretty simple. All you need to do is access your internet connection on the device or make a phone call/ send a text message to a number.
As soon as you do that, you will receive a 'Welcome' message from DITO. The message will also contain the link to download their app to leverage their complete facilities. The username and password for the same will also be mentioned in the message.
Besides, if you have availed of any promo such as their 1-month unlimited data or anything, it will be automatically activated for your sim after you receive the message.
DITO application is only available for Android devices. However, you cannot download it from Google Play, and it can only be accessed through the link of their APK installer. After you download the app, you will enjoy all kinds of features offered by the DITO service provider.
How To Load DITO Sim Card?
You can load DITO Sim using their official DITO app. There are limited payment options available for loading. The steps to load your DITO sim are as follows:
Launch the DITO app on your device
Click on LOAD
Select the top-up amount you want to recharge
Click on the LOAD button
Now select your preferred payment option. The available options are (Credit/ Debit card/ WeChat Pay/ GCash/ GrabPay)
Tap on the Pay button
It might take a few seconds, and then your account will be loaded with the applied amount.
Conclusion
As you have seen, activating and loading the DITO sim is actually pretty easy. Once you have set up the APN settings correctly, you must be good to go. However, if you are on an iOS device, you won't be able to use the DITO app on your phone. In such a case, you can take help from a friend who is using an Android device. Ask him to download the app and log in using your DITO number and password. And they can help in loading your DITO sim card whenever needed.