SonyLIV, a popular OTT streaming platform, offers a plethora of content ranging from movies, TV shows, web series, and live sports events to cater to the diverse entertainment needs of its users. Activating SonyLIV on your Smart TV opens up a world of entertainment on a larger screen, providing an immersive and enjoyable viewing experience for the entire family. With the increasing demand for seamless and convenient streaming options, activating SonyLIV on your Smart TV is essential for accessing your favorite content.
In this guide, we will walk you through activating SonyLIV on your Smart TV using the SonyLIV.com/activate enter code method. This easy-to-follow guide will ensure that you can quickly and efficiently set up SonyLIV on your Smart TV to dive into the vast collection of movies, TV shows, and live events on the platform without hassle. Stay tuned to discover the step-by-step instructions and start your journey to endless entertainment.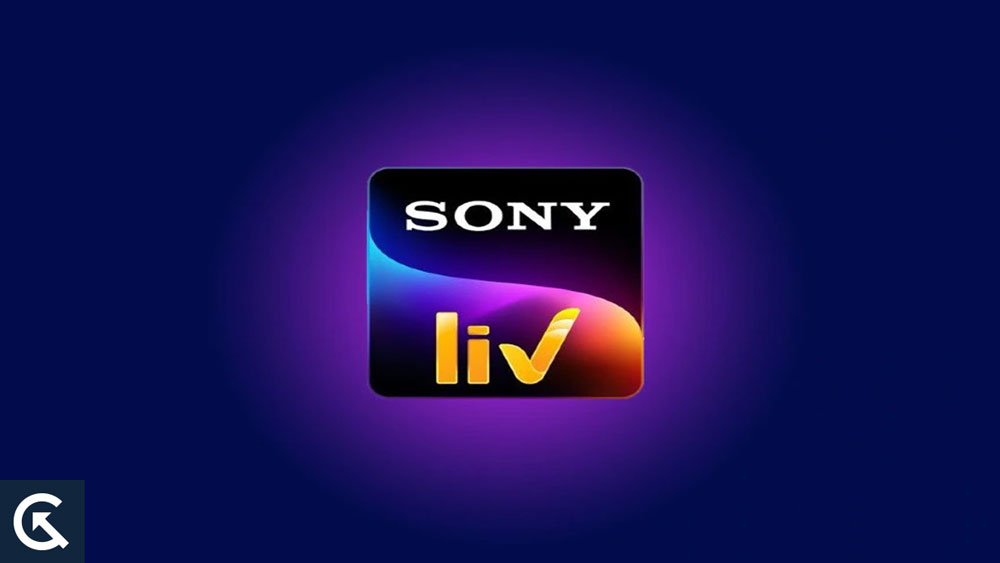 About Sony Liv
Sony Liv is a leading over-the-top (OTT) streaming platform owned by Sony Pictures Networks India. Launched in 2013, the platform offers diverse content, including live television channels, movies, TV shows, web series, sports, and original programming. As a digital extension of Sony Entertainment Network, Sony Liv caters to the evolving entertainment needs of viewers across India and beyond, providing a seamless and enjoyable streaming experience across various devices.
The platform is known for its extensive content library spanning multiple genres, such as drama, comedy, action, romance, and thriller. In addition to popular Indian TV shows and movies, Sony Liv also features an array of international content, including Hollywood movies, acclaimed TV series, and live sports events. Furthermore, the platform produces its original web series, garnered critical acclaim and attracted a loyal fan base.
Sony Liv has consistently invested in enhancing its user experience by incorporating advanced technologies and innovative features. The platform supports adaptive streaming to ensure optimal video quality based on the viewer's internet connection, and it offers a download option for offline viewing. With its user-friendly interface, personalized content recommendations, and competitive subscription plans, Sony Liv has emerged as a prominent player in the Indian OTT landscape, stiffening competition to other streaming giants.
How to Activate SonyLIV on Smart TV | SonyLIV. Com/Activate Enter Code
With the SonyLiv app installed on your Android Smart TV or TV stick, you can watch Sony movies and TV shows. It only requires a good Google account and a stable internet connection. Here are all the steps we need to follow to install the software.
On your Android Smart TV, locate the Google Play Store app. It will be displayed on the home interface.

Next, enter SonyLiv into it. You will then be connected to the SonyLiv Playstore. Select Install now.

Then, open the app and log in. When you sign up for the app for the first time, you'll need to provide your mobile number.

It is also possible that you will be asked for another code to sign in. You must sign in using the mobile number that came with your SonyLiv subscription.

When you sign in successfully, you will have the option to choose a subscription plan.

Now that you've selected your preferred plan, you can enjoy watching your favorite shows and sporting events on your Android Smart TV using the SonyLiv app.
Now that you've completed all these steps, you can easily install and activate SonyLiv on your Android TV stick or smart TV.
How to stream SonyLIV on Sony LIV Android Devices?
Visit the

Google Play Store

.

Select the

Search

icon.

You can find the SonyLIV app by searching for it.

Choose the app.

Select the

Install

option.

Launch the SonyLIV app.

Select

Sign-in

from the menu.

On your TV screen, you should now see an activation code.

You will need to copy the

activation code

.

You can visit

SonyLIV.com/device/activate

using a web browser on a desktop or a mobile device.

You will now need to enter your email address and phone number associated with your account.

Select

Continue

.
Steps To Activate the SonyLiv app on Apple TV:
It is similar to the Android TV installation and activation procedure described above for the SonyLIV application. Here are all the steps we need to follow.
Go to Apple TV's home screen and select Apps.

After that, click the

Get

button under the Entertainment section to download SonyLiv.

Once you have successfully installed SonyLIV, you can log in using your credentials.

After selecting your preferred subscription, you will see the Activation menu; you must sign in successfully to proceed. Next, a SonyLiv activation code must be generated.

Using your Apple TV keyboard, enter that and confirm.

To access SonyLIV on your smartphone or computer, go to the SonyLIV website. After successfully signing in, you can authenticate your TV account by going to the drop-down menu.

Apple TV can also cast the app's content if you are using an iPad or an iPhone.
If you follow these steps, SonyLiv will be activated and installed on your Apple TV.
Steps to Chromecast the SonyLiv app on your Smart TV:
With the SonyLiv app, you can also cast and stream content on any device that supports Chromecast. To accomplish this, please follow these instructions.
Once you have opened Chromecast's home page, click

Settings

. Once you have authenticated that your Chromecast device and phone are connected to the same WiFi network, you can configure your Chromecast device.

From the

Google Play Store

, download the SonyLiv app for your smartphone.

Now, select

Cast Screen

in the Google Home app.

Ensure your Chromecast device is selected from the list of compatible devices.

Upon successfully linking the devices, launch the SonyLiv app on your phone.

With the new Chromecast-compatible devices, you can watch videos or live shows from Sony LIV on your TV.
So, that's how to activate SonyLIV on your smart TV using Sonyliv.com/device/activate. We hope that this guide has helped you. Furthermore, if you need more help, comment below and let us know.