Insta has included clickable link stickers in replacement of the 'swipe up link' option from stories. And what about their distribution? How do you put them into the system?
Some businesses and influencers get an edge since Instagram only permits a single link in your profile, and you may connect a story on Instagram. There are link aggregators available, which enable users to click on one link to access several additional links; however, including links inside stories allows the user to go directly to the location where they want to go.
Until recently, Instagram users could add a story link by "swiping up," a gesture made on the screen that resembled lifting an item to open it, such as with the Gallery application. However, now users have to use a sticker with a link, an actual picture in the interface that looks like a link, that can be added by clicking on it.
The sticker has a more visual presence with the additional flexibility to be put anywhere on the screen. This makes it easier to see but also serves as a starting point to the destination link. Displaying the first section now provides consumers with more transparency and protection against fraudulent intent.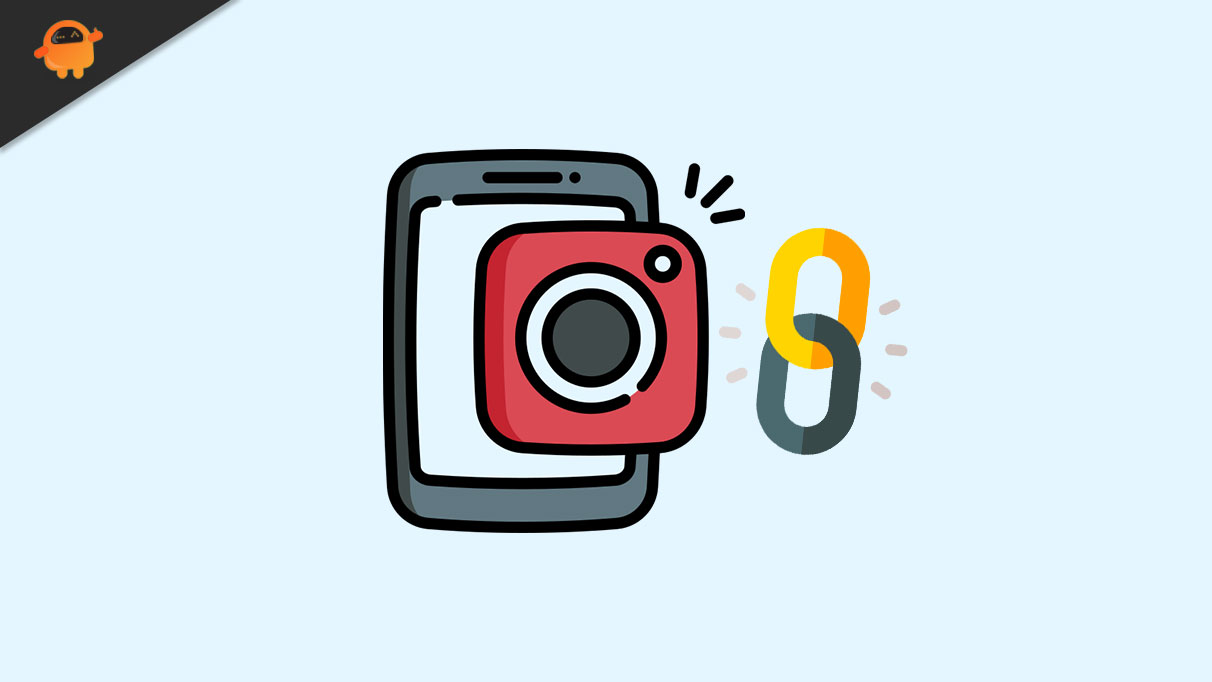 How to Attach Links to Your Instagram Stories Using Stickers
In June, the app developers started giving this functionality to a few users to test it out. However, a month later, it was finally made available to everyone across the globe. However, it includes those who are confirmed and have reached a certain level of followers, respectively.
Is the Instagram link sticker any kind of app?
Users now have the ability to include an external link in their Instagram Stories using the new Instagram link sticker. It offers many significant benefits over the "swipe-up" link, which is the previous version.
On Instagram, link stickers are the best method to advertise various goods and pieces of content. You may use it to monitor your statistics and keep an eye on your click-through rate.
The introduction of stickers has already been widely supported by Instagram's users who use them to show their music preferences, ask questions, denote places, and poll others.
Perhaps the most remarkable aspect of all is that stickers allow audiences to interact with stories while before, they were only able to receive passively.
Here's How to Add Links to Instagram Stories Using Stickers
First things first, Go ahead and launch the Instagram app on your phone. Tap the up arrow that you see in the upper right corner of the screen.
Step 2: After you go to your gallery, choose the Story you want to use. You must choose a new option besides 'Post' or 'Live.'
Step 3: Finally, make a unique Instagram story utilizing various kinds of material.
Step 4: Locate the 'Sticker' symbol in the top row and tap on it. Finally, put in your link.
Lastly, post your Story as usual to your regular list of contacts with your privacy settings set to 'close friends.' Finished!
A point of interest: After putting up your first link sticker, you may evaluate your click-through rate and make adjustments accordingly.
If you don't have 10,000 followers on Instagram, you may follow these steps to include a link in your Story.
The first and foremost step is to launch the Instagram app. Make and submit a 60-second video for the competition.
Next, type 'Get the link' as the title.
Paste the URL you'd want visitors to visit in the caption. After that, upload the video to your IGTV account.
Now, choose the paper aircraft symbol next to your new IGTV video to see it on your feed.
Select 'Add video to your Story' in the drop-down. Then, at the top of your display, click on the link symbol.
To complete this step, choose the option '+ IGTV Video,' after which you will select the IGTV video using the URL you previously generated.
Finally, choose 'Done.'
Why Did Instagram Get Rid of Swipe Up Links?
For those who are wondering why Instagram decided to remove the proven and tested swipe-up links from its site, this is what the business had to say. The Verge said that Instagram says the decision to do rid of swipe-up connections is to "streamline the stories creation experience" and give users "greater creative flexibility."
So, link stickers are more valuable in any way? The primary advantages are both important. Unlike swipe-up links, which will display at the bottom of your Story by default, you may choose the placement of link stickers on your Story. You might enlarge the stickers to make them more apparent to your audience.
Link stickers, while offering the option to respond to Stories with links, also provide more options to comment on Stories in general. Since the swipe-up link UI replaces the DM text bar, viewers can't send direct messages to the creator from the Story. When it comes to link stickers, however, this is not the case. While you are reading the Story, you may still send a message to the creator.
Which of These Are Better, Instagram Swipe Up Links or Link Stickers?
The user-friendliness of swipe-up links over link stickers is obvious. Everyone has used it and is used to it, making it easy to go about. It directs customers to a third-party website, but it comes with the expense of doing so. Instagram seems to be doing more to keep its users hooked by making slight adjustments, such as changing swipe-up links to link stickers.
Imagine having the option to reach out to the creator on Instagram; it would take your questions off the website and be time well spent inside the app. Insta's decision to abandon its famous swipe-up links was a deliberate choice to improve user time on the site.
Now that you're aware of why Instagram swapped swipe-up links for link stickers in Instagram Stories, which would you prefer: link stickers or swipe-up links? Let us know in our comment section provided below.
Wrap Up
Keep in mind that you will not be able to see it on your screen, but others will be able to swipe up. You'll be able to reach your audience on Instagram while your video plays on their feed, and they can hit your link from your IGTV captions.
However, this guide came to an end. We hope you will have fun with the addition of this feature—additionally, thanks to the creator of Facebook for providing such an out-of-the-box feature to the customer. For more information guides, regularly visit GetDroidTips. Further, you may go through this video to know how to tag People In Your Instagram Story. Let us know which feature you'll go for in our comments.