Warzone 2 is an intense first-person shooter set in a post-apocalyptic future. Players take control of a team of four survivors and fight off hordes of enemies. The game's Season 2 is out now, and players have been very curious about the new hidden locations and map. The new map comes with challenging terrains and dynamic weather conditions that create dynamic gameplay opportunities for creative strategies. In the game, you can take the bounty and earn some cash. But the cash is limited in the game, so you need to earn it by taking a bounty and by completing in-game achievements.
There is another way you can earn some cash by finding some cache location that is hidden in Ashika Island in season 2. The cache locations are spread all around the map, and you have to work your way to find them or you can go through this article to get them easily. This article will guide you to all the cache locations hidden on the map in this new season.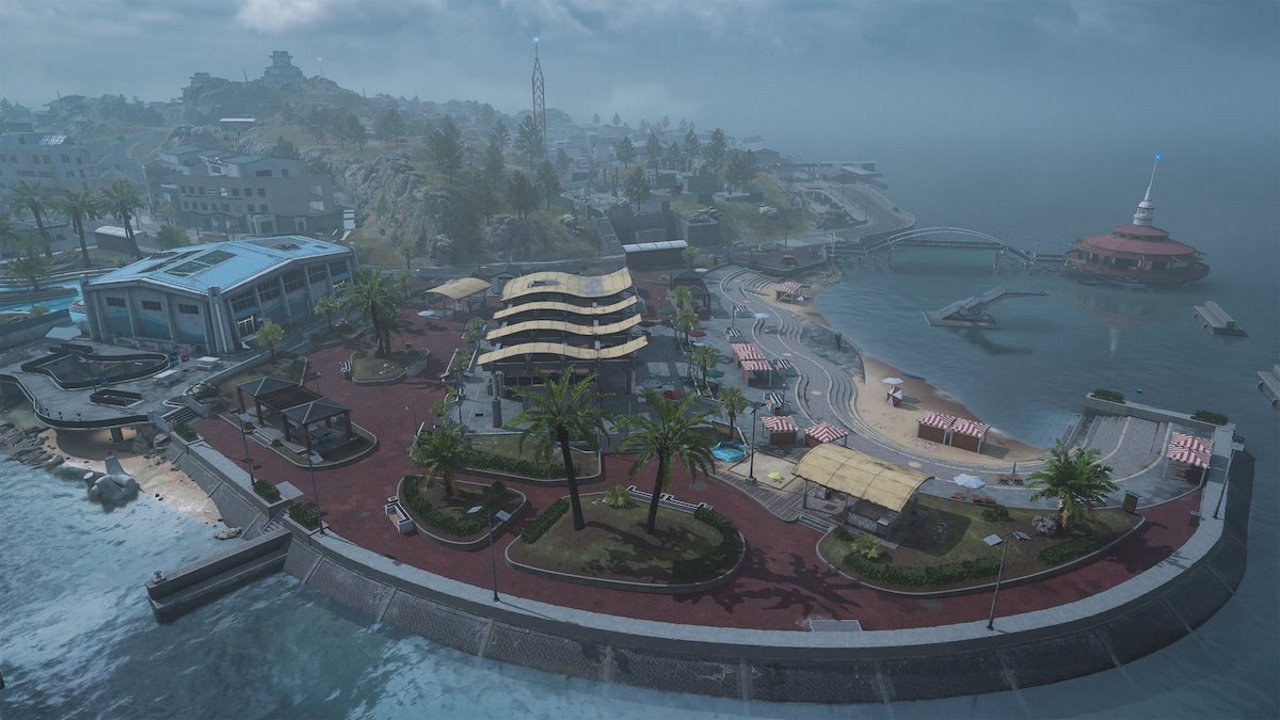 All Warzone 2 Season 2 Hidden Cache Locations and Map
The hidden cache is the hidden chest that may be found across the Warzone 2 maps. You may find them all in this article. These hidden caches can contain up to 35,000 dollars in cash, which can be used to purchase weapons, re-deploy your deceased comrades in the game, and load your gun's skin and other stuff that cost cash.
How good is the New Ashika Island?
Ashika Isaldn also known as the Isle of the sea lion, This brand new Resurgence map is now here for players to land on and aim for victory. This is a quite smaller scale map and it is completely unique from the other ones. This island is one-third of the Rebirth Island but still offers the resurgence mode of gameplay. It is available for the DMZ mode too.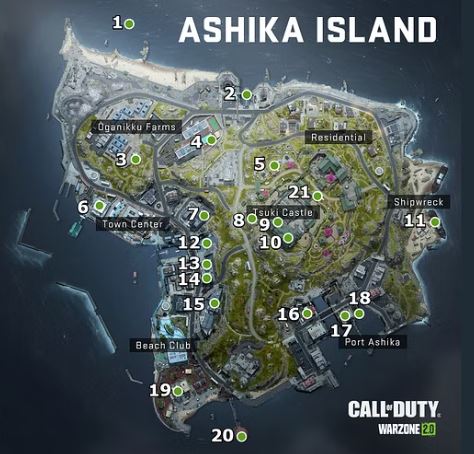 Let's talk about the new map that is added to Warzone 2. Ashika Island has a total of 21 hidden locations where you can find some extra loot in the DMZ mode. Thanks to a Reddit user, we have listed down all the 21 locations where you can find these hidden locked areas, which need to be unlocked by finding a key.
Drifting Supply Bag
Water Pump Control
Farmers Lunchbox
Waterlogged Bag
Combat Engineer's Toolkit
Ashika Island Information Booth
Research Centre Room
Waterway Maintenance
Tsuki Castle Weapons Locker
Tsuki Castle Fortress
HMS Shipwreck Cache
Floatsam Cargo Cache
Hotel Employee Fridge
Lost Room 403
City Hall
Lost Manager's Office
Contract Unlock
Main Harbor Control
Beach Club Bathhouse
Rusted Fridge
Mud Covered Cache
A few secret locations were also included are a few secret locations that were also included in the previous Al Majrah map. There were over 60 hidden cache sites already present in Al Majrah, and in season 2 there are four more new locations is added where you may try your luck.
Crypto Mining Farm
New train
New underground Stronghold
Yum Yum Burger
Conclusion
This brings us to the end of all Warzone 2 Season 2 hidden cache locations and map guides. To this day, players and the Warzone community are already discovering the most hidden locations. There are a total of 21 hidden areas found in the new Ashika map. The key locks all these areas for now, and you have to open them to get to the hidden loot. Four new locations for the Al Majrah are also new to the map, and you can play old town or the New Ashika Map. We will keep posting new updates for the same, so be sure to bookmark us.