Ghost touch issues with smartphone screens are not a new issue. There have been instances where defective units have shown evidence of ghost touch problems. What happens in this scenario is that the screen moves or responds by itself without the user implementing any input at all. And recently, some Samsung Galaxy Fold 4 and Flip 4 users have reported that they are witnessing the same with their devices.
Mainly ghost touch occurs on a smartphone when there is a problem with the phone's hardware. That is, if any margin damages the screen on the smartphone. It could be a small crack or even liquid damage. Sometimes even with faulty chargers, we witness ghost touch problems. This happens when the smartphone receives inconsistent power wattage input into it. Well, whatever the case, we will look into the issue here in this article, and hopefully, you will find an answer to your problem with the Galaxy Flip 4/ Fold 4 in it. So without any further ado, let's get into it.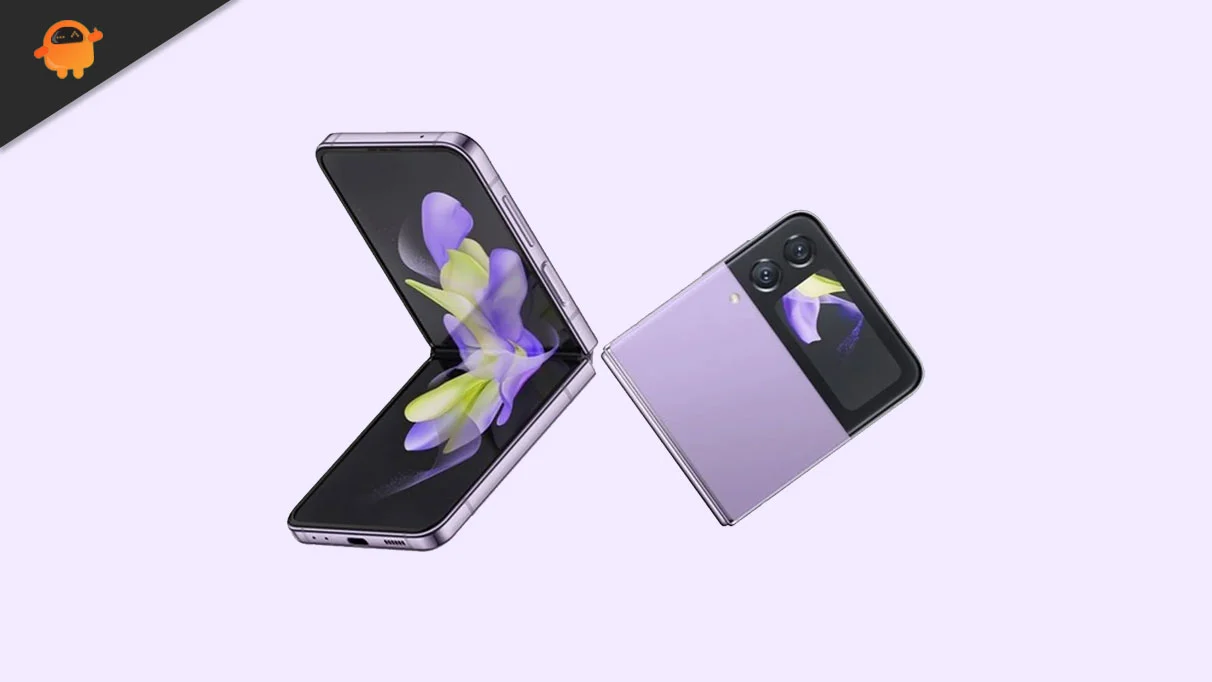 How to fix the Ghost Touch problem with Samsung Galaxy Flip 4/ Fold 4?
If it is not a hardware defect, you can fix it with some tweaks mentioned below. But if it is indeed hardware, replacement is your only option then.
Force restart the device:
The first solution that you can try is a force restart. This is the case for most electronic devices. When you encounter an issue for the first time on your device, you need to reset your device right away and check whether that solves the problem. To force restart your Samsung Galaxy Flip 4/ Fold 4, press & hold the power button and then press the restart button on your screen.
Once the restart is complete, check whether your ghost touch issue is resolved. If it is still there, try the next solution.
Remove your screen protector:
Sometimes a cheap, low-quality screen protector or an unsupported screen protector can cause problems with a smartphone's screen. This could be the ghost touch problem as well. So if you have installed any screen protector recently on your Samsung Galaxy Flip 4/ Fold 4, remove it right away. After the screen protector is removed, try using the smartphone again. If you still encounter the ghost touch problem, try the next solution.
Factory data reset:
A factory reset is a software feature that lets you reset your smartphone back to its original state, the way it was when you first bought it. You will have your smartphone data in place, but every setting will be set to its default value. You also get the option of wiping out the data with the system reset, and choosing to do so will delete all the installed apps on your device, along with the files and directories stored in your internal storage.
But the factory reset is a quick and easy way to reset any possible software inconsistency on your device. If the ghost touch issue on your screen occurs due to any software glitch, the factory reset should fix it for you.
If factory reset also does not solve your ghost touch problem, try the next solution.
Change the Charger:
As mentioned above, faulty charging adapters could result in inconsistent wattage delivery, affecting your screen's integrity. This is a specific case; people with such troubled chargers will witness the ghost touch problem only when the smartphone is charging. So if you notice ghost touch problems while charging, it is time you change your charging adapter and cable. There are several reliable third-party options that you can try if you do not have enough funds to repurchase the original charger.
If the ghost touch problem prevails after changing the charger, try the final solution mentioned below.
Replace the Display Or Touch Panel:
After trying out all the previous solutions, if you still witness the ghost touch problem, you can be sure that the issue is confirmed with the phone's hardware. In this case, the only solution you would have in your hand is to replace the display unit entirely. You can get the original displays from Samsung, but purchasing them might be costly to your pocket as both smartphones come with folding displays.
Both these devices are newly launched devices, though. So a one-year warranty is still in place for your device. Hence, you can get your display replaced by Samsung for free. After replacing the display unit, you should not witness ghost touch problems with your Samsung Galaxy Fold 4/ FLip 4.
So these are all the solutions to fix the Ghost Touch problem with Samsung Galaxy Flip 4/ Fold 4. If you have any questions or queries about this article, comment below, and we will get back to you. Also, check out our other articles on iPhone tips and tricks, Android tips and tricks, PC tips and tricks, and much more for more helpful information.