Samsung's Galaxy Z Flip 4 is more of a refinement than an innovation. In order to give it a more premium feel, the device boasts slimmer bezels and flatter edges. Despite its shortcomings, the phone is still a lot of fun. The Galaxy Z Fold 4 is designed to appeal to a younger crowd with its features for creating content and a general look. The Galaxy Z 3 stays more mature and professional. You'll still be able to access Samsung Wallet and SmartThings through the 1.9-inch cover display.
But unfortunately, there is some issue with the phone as many users started reporting that the Samsung Galaxy Z Flip 4 started stuttering, lagging, and freezing badly. That's the reason why we are here. In this guide, we have explained some easy tricks using which you can easily resolve the Samsung Galaxy Z Flip 4 stuttering, lags, and freezing issue. So, let's check out those fixes.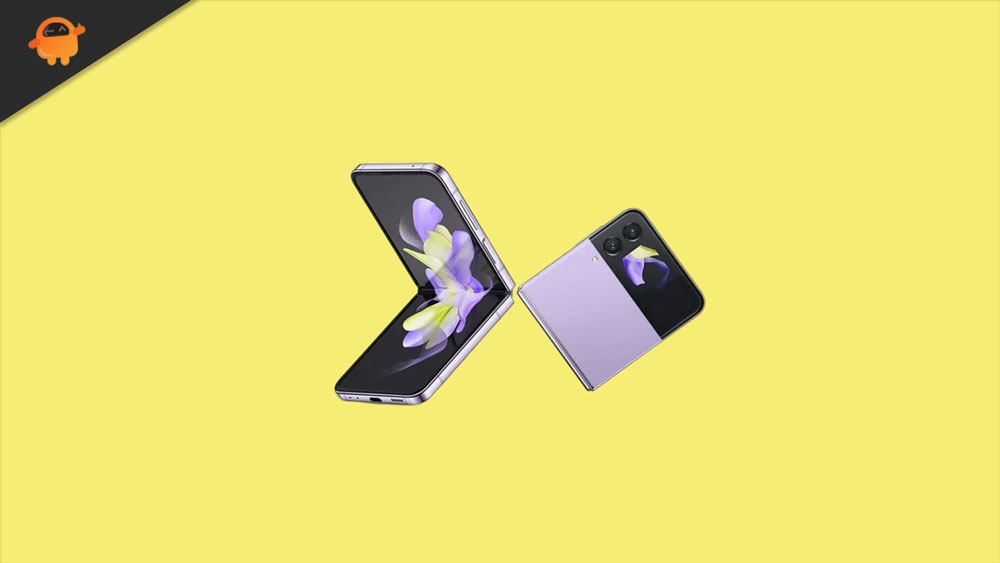 How To Fix Samsung Galaxy Z Flip 4 Stuttering, Lags, And Freezing Badly
There are a few fixes available using which you can easily fix the Samsung Galaxy Z Flip stuttering, lags, and freezing issue. Do you know what else? Here in this article, we've covered all those fixes. Therefore, let's check out those fixes:
Fix 1: Reboot Your Phone
In spite of the fact that this solution sounds silly, it still works effectively to fix common problems such as applications that keep closing on their own, lagging, freezing, or crashing. After rebooting the phone, only the essential apps load in memory, and all running apps are closed. It's like taking a short break to refresh all of your devices.
There are two ways to reboot your Samsung Galaxy Z Flip 4. In the first part, you reboot your computer, and in the second part, you force it to reboot, which is more effective. First, let's perform a basic reboot. Here's how to do it:
In order to access the power option, hold down the volume and power buttons simultaneously.

Press the restart button and wait for it to complete.

Afterward, verify that the problem has been resolved.
Performing a forced restart can be more helpful if the freezing, stuttering or the lagging problem persists after a basic reboot. You just need to hold down the volume down button and the power button for a few seconds. The Samsung logo should appear shortly after releasing the buttons. It will reboot and forcefully terminate all apps running on the device.
Fix 2: Close Background Apps
It is possible that your device will freeze or lag if you don't have enough RAM available. It would be a good idea to close background apps in such a case. The device will normally perform after the RAM has been freed up.
At the bottom left of the screen, tap the recent apps icon and click Close all to remove background apps. You will see that some background processes are removed once you do this. It may take a few minutes. So, if you want to use the phone after waiting for a minute, wait for a minute at least.
Your Samsung Galaxy Z Flip 4 should now be able to run without lagging or freezing. Nonetheless, we have additional solutions you might want to try if the problem persists.
Fix 3: Firmware Update
Every few months, smartphone companies release software updates that include fixes for previous known issues, as well as new features and improvements. So, if many Galaxy Z Flip 4 users report the same issue, Samsung should do something about it. You should therefore install the latest software update and see if the problem has been resolved. Here's how to update your Samsung Galaxy Z Flip 4:
Go to the

Settings

app.

Click on

Software updates

.

Select

Download and install

. Ensure that the latest firmware has been installed.

Finally, you need to reboot your phone.
Fix 4: Wipe Cache
The cache data may need to be cleared if your Samsung phone freezes or lags. No data or files will be lost, so don't worry. Your Samsung phone can be wiped off its cache by following these steps:
Switch off your Samsung Galaxy Z Flip 4.

Hold the volume up and power buttons together when you feel the vibration.

Hold the button in place while releasing it to bring up the Recovery Menu.

Select the

wipe cache

option by pressing the power button after navigating to the option with the volume buttons.

To select

Yes

, press the power button.

Select the Reboot now option by pressing the power button.
Fix 5: Factory Reset Flip 4
You may be able to resolve your Samsung Galaxy Z Flip 4 issues by performing a factory reset if none of the solutions have been effective. During the factory reset, all apps and files are removed from the phone, making it brand new from the inside. For your protection, make sure to create a complete backup of your phone before you begin. Below you will find a step-by-step guide to factory resetting your Galaxy Z Flip 4:
Go to

Settings

and select

General management

.

On the Reset menu, click

Factory data reset

.

You can find the option to reset by scrolling down. Click on it.

If prompted to reset your phone, you must enter a password or pin and tap the

Delete all

button to begin.
Set up your device after the factory reset is complete, and I'm convinced you'll have no more issues with stuttering, lagging, or freezing. If the issue persists, a new software update should be available from Samsung in the near future.
Fix 6: Contact Samsung Officials
Suppose you find that none of the above mentioned steps help you fix the Samsung Galaxy Z Flip 4 stuttering, lags, or freezing issue, then you have no other options except to contact the Samsung officials. So, you can simply contact the official Samsung team or directly go to the Samsung service center and ask them to fix the issue. Further, your headache is over as they will fix this problem on your behalf.
Also Read: Fix: Samsung Galaxy Z Flip 4 Touch Screen Not Working
So, that's how to fix the Samsung Galaxy Z Flip 4 stuttering, lagging, or crashing issue. We hope that you find this guide helpful. However, in case you have any further doubts or questions, comment below and let us know.