Android Auto is a way to give your android device the power to control your car's display. You can either navigate with Google Maps, listen to your favorite tunes, books, and podcasts on your preferred application; everything is possible with the help of this Android Auto. Also, using this feature doesn't need rocket science knowledge as it is very easy to use this with your car. Yes, all you just need to do is, connect your android smartphone with your car display with the help of a USB cable and simply turn on the Android Auto.
But, unfortunately, not many users are happy with this feature as they are complaining that this gets disconnected automatically while driving. And after the recent software update, the Android Auto not connecting to the car display. Therefore, we are here with our latest guide to explain the steps that may help you fix this issue. So, make sure to read this article till the end.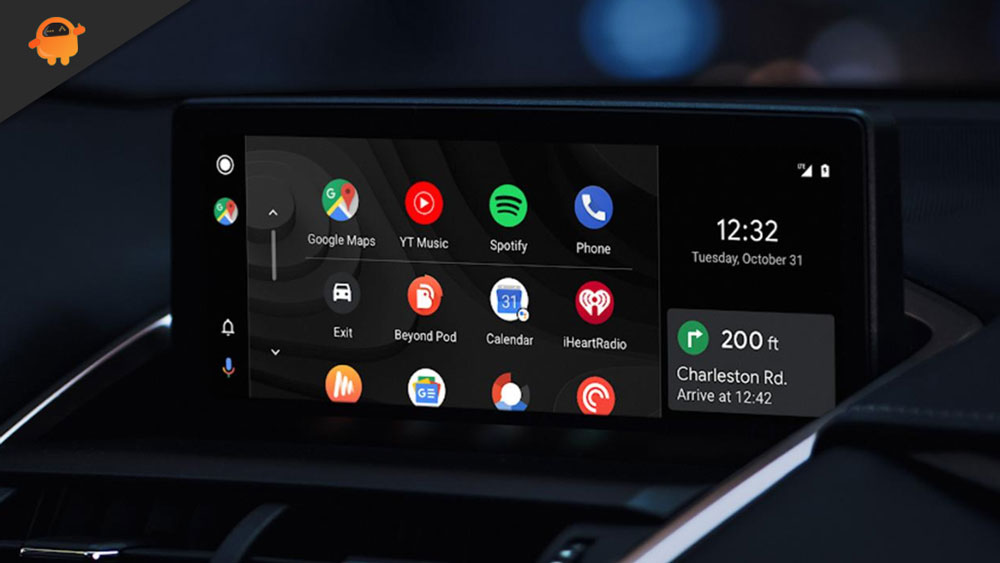 How to Fix If Android Auto Not Connecting After Recent Update
This is really a severe problem as it creates a lot of problems. So, you need to fix this as soon as possible if you want to experience safe driving while on a call. So, let's take a look at the fixes that are available right now:
Fix 1: Check For Update
It might be possible that your Android Auto application may not update to the latest version. So, you can simply go to your PlayStore and there check if there's any update available for the app or not. If so, then download the updates immediately.
Fix 2: Limit Background Processes
It is possible that due to too many apps running in the background, your smartphone cannot connect to the car display. So, you may try disabling the background processes to fix if your Android Auto car display is not connecting after the recent update, and here are the steps:
First of all, go to the

Settings

on your smartphone.

After that, switch to the

System

tab.

Then, navigate to the

Developer

options.

Now, locate the

Apps section

and tap on the Background process limit option.

Finally, select the

At most 2 processes option

and close that window.
Fix 3: Pair Manually
There's a chance that due to some technical issues, your phone finds it difficult to connect to your car's display. So, in that case, you can try out connecting it manually. Now, how do you do it? Well, simple, you can follow the steps as we describe below:
Firstly, launch the

Settings

on your smartphone.

After that, click on the

device connectivity

option.

Then, switch to the

Bluetooth

tab.

Now, locate your car name from the paired device list and click on the settings icon.

Then, hit the

Unpair

button and remove your device. After that, connect it again.
Fix 4: Problem with App Permissions
Another reason behind this not connecting error is to check if there is any conflict with the app permission. To do so, follow the steps given below:
Initially, go to the

Settings

on your Android smartphone and hit the

Apps

tab.

After that, locate the

Android Auto

and tap on it.

Then, navigate to the

Permissions

option.

Finally, toggle every switch related to permission and then try to connect again.
Also Read: How to Take a Screenshot on CarPlay?
So, that's it from our side. We hope this guide has helped you. But, if you are still stuck on this error, we recommend you contact the support team and ask them for help.