Google Pixel devices are undoubtedly the best smartphones you can buy from the market. However, when it comes to app support, they do fail from time to time, and that's exactly the case with Google Pixel 6a where the Android auto feature is not working correctly, or we can say it keeps disconnecting from time to time and not usable at all.
Android Auto is a new-age navigation tool that helps you to easily navigate across a busy street with the help of google maps and google assistant combined. Although its feature works well with other Android devices, but not particularly with Pixel 6a. There have been numerous software patch updates to address this issue, but still, many users face the same problem every day.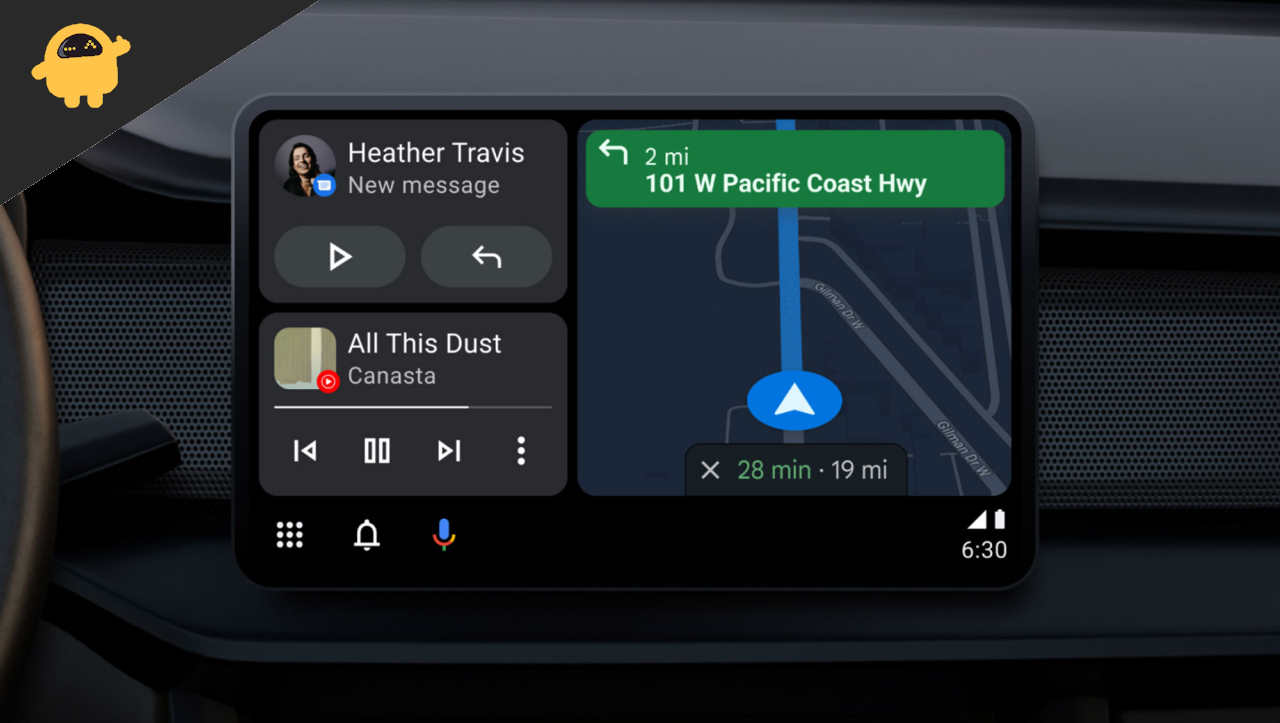 Google Pixel 6a Device Overview:
The Google Pixel 6a features a 6.1 inches OLED panel with a 60 Hz refresh rate. It is an FHD+ panel with a resolution of 1080 x 2400 pixels and an aspect ratio of 20:9. Under the hood, we get the Google Tensor processor built on a 5nm manufacturing process. It is an octa-core processor with two Cortex-X1 cores clocked at 2.8 GHz, two Cortex-A76 cores clocked at 2.25GHz, and four Cortex-A55 cores clocked at 1.80 GHz. For handling graphics-intensive tasks, we have the Mali-G78 MP20. The smartphone comes with stock Android 12 out of the box.
In optics, we get a dual camera setup at the rear and a single selfie camera at the front. The dual camera setup consists of a 12.2 MP primary sensor paired with an f/1.7 lens and a 12 MP ultrawide sensor paired with an f/2.2 lens. The selfie camera at the front is an 8 MP primary sensor paired with an f/2.0 lens. The front and back camera systems are limited to 1080p video recording.
The smartphone comes in a single storage variant with 6GB of RAM and 128GB of internal storage. We also do not get a hybrid microSD slot for storage expansion. In terms of communications, we get Wi-Fi 802.11 a/b/g/n/ac/6e, Bluetooth 5.2, GPS, NFC, and USB Type-C 3.1. And for sensors, we get an under-display optical fingerprint sensor, accelerometer, gyro, proximity, compass, and barometer. Powering it all is a 4410 mAh battery that can be topped up quickly using an 18W power adapter. The smartphone has three color options: Chalk, Charcoal, and Sage.
Fix: Google Pixel 6a Android Auto Not Working or Keeps Disconnecting
With the current world of complicated road and cable lines, it is important that you have access to Android Auto to help you with yoru car navigation needs. However, users have been reporting to multiple companies that they are not able to connect their Pixel 6a device with Android Auto.
The reason for the issue remains still a mystery, but here will check out some troubleshooting methods that shall help you out for the same.
Method 1: Reboot Devices
Usually, Android systems can be easily fixed by rebooting the connecting devices. This clears any of the underlying technical glitches or vacant RAM problems. Make sure to reboot both your Pixel as well as the Android Auto media player and see if it helps with the issue.
Method 2: Set Battery Mode to Unrestricted
With Android Auto, it's important that you keep your Pixel 6a battery mode to unrestricted. As the navigation and GPS combination will take a lot of battery energy. And if this mode is not turned on, then the Android auto feature will not work accurately.
You can change the battery mode as follows:
Open settings and navigate to the apps section.
Here go to Android auto battery settings.
Go to the Manage Battery usage option, and here set the battery mode to unrestricted.
Once done, restart your app and reconnect your Pixel 6a to Android Auto and see if it helps.
Method 3: Turn Off Adaptive Battery
The adaptive battery is a new feature in Android devices, where the device intends to charge whenever the required voltage is provided. This can be a problematic task as when your try to plug in yoru Android Auto media player with a USB C-type cable.
To avoid this, you can turn off this feature and Android Auto shall start working properly after this.
Open your Pixel 6a device settings and navigate to the battery section.
Here go to Adaptive preference and make sure the adaptive battery feature is turned off.
Once done, restart your smartphone and see if the issue persists.
Method 4: Manually pair phone and car via Bluetooth
Many users across different forums have suggested that manually pairing the devices shall help fix the problem. The method is working for a majority of people as well.
First, you have to remove any existing pair of devices. Make sure to remove all the connected devices, including your Pixel 6a.
After that, you need to clear the saved cars inside the Android Auto app.
Also, delete the saved device (Car multimedia player) from the Bluetooth section.
Now start the pairing process and Bluetooth-only mode. When the devices are connected, start Android Auto and it shall work.
Method 5: Enable USB Debugging under Developer Settings
With the Previous version of Pixel devices, there was no need to turn off any special developer permissions in order to use the Android auto feature. However, due to some development reasons, it is now necessary, and the setup shall not run until and unless you give proper USB debugging permissions.
Here are the steps to enable USB debugging settings for Android Auto:
From the home screen or app drawer, tap on the Settings menu on your handset.
Tap on About phone> Build Number > Quickly tap 7 times on the Build number.
The Developer Options menu will be activated.

Now, Go back to the Settings menu again > Tap on Developer Options next to the About Phone. [For Android 8.0 Oreo or earlier]
While for Android 9.0 Pie or later, you need to go to Settings > System > Advanced > Developer Options.
Under the Developer Options menu, you will see the USB Debugging toggle. Turn on the toggle.
It will ask Allow USB Debugging? > tap on OK to confirm it.
You can read more about what is USB debugging and the way to enable this feature on every device.
Method 6: Update Android Auto
Since there were multiple reports of Android auto not working with Pixel 6a devices, developers are trying to address the issue with multiple patch updates. Currently, the new v7.5 update tends to fix the issue by letting you know where exactly the connection break happening.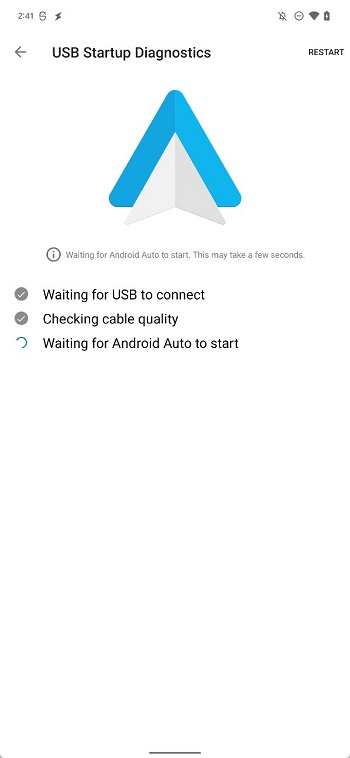 So make sure to update the app to the latest version, and most of the connection issues will go away. If the new version detects that the cable you are connecting with Android Auto is not supported, then it will indicate that as well. You can buy the below-mentioned cables in case such an issue arises.
Method 7: Use Different Cable
In mouse cases, the issue is most likely to be from a faulty cable. The cable not necessarily needs to be faulty as many users have suggested that they needed to buy a new cable specifically for their Pixel 6a where the old cable was working fine with Pixel 4 & 3 series smartphones.
Below are some cables which were reported working successfully with Android Auto and Pixel 6a devices. It is better to buy a new cable even if the old one works with other devices but not yours.
USB 3.1 USB C Female to USB Male Adapter 5Gbp
Conclusion
This brings us to the end of this guide for fixing any issues related to Google Pixel 6a Android Auto Not Working or Keeps Disconnecting. Please note that most of the issues are related to a bad or faulty cable, as the cable does not support the high-speed transmissions required by Android Auto. It is recommended to check the cable, and if it is correct, the above methods shall help you to fix any software level issue as well.