Android Auto is becoming increasingly popular day by day due to its in-car entertainment features. Not only that, but it also gives you the freedom to have a phone call while driving without even touching your phone. Using the Android Auto will enable you to stay in touch with friends and family while driving a long distance.
So, all you require to do is, connect your android smartphone to the car display with the help of a USB cable and turn on the Android Auto. But, unfortunately, in the last couple of days, many users frequently reported that they are unable to use the Android Auto as the Car Display freezes or does not work properly. Therefore, after researching, our team found out the reason behind this issue and the fixes that you can apply to cope with the problem. So, let's take a look at them.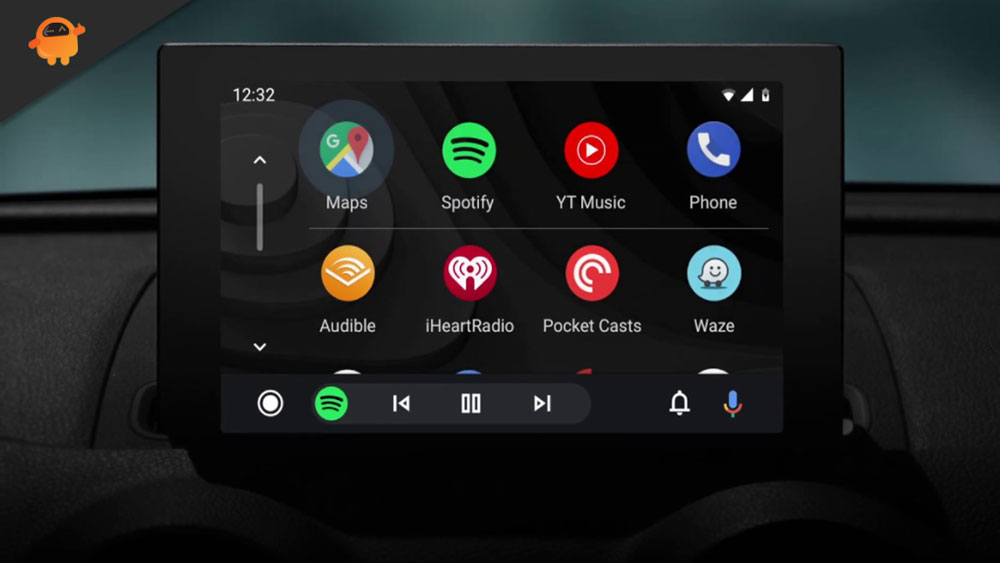 Method to Fix Android Auto Car Display Freezes or Not Working
There might be different reasons behind this error. It may occur due to compatibility issues, older software versions, etc. So, let's see if what are possible fixes available to fix this error:
Fix 1: Check Compatibility
Sometimes, a damaged or local USB cable causes this issue, and in that case, your smartphone cannot connect to the car display properly, which leads to a crashing or freezing issue. So, you can manually try to make a connection, and here are the steps that you need to follow in order to check the compatibility.
First of all, you need to launch the

Android Auto

app on your smartphone.

Then, tap on the three vertical line icons located at the top left corner of the screen.

After that, hover over to the

Settings

option.

Then, under the settings window, select the

Connected Car

option.

Now, if you are able to

see the name of your car under Accepted cars,

then it gets fixed now. But, if you didn't find your car name, this indicates that it is not compatible with the version of Android Auto that you are using.
Fix 2: Update Your Android Auto
If you can't find your car name in the connected car list, then it may be possible that your device isn't compatible with the Android Auto version you are using. So, you need to update it (if available).
So, to do so, you can simply head towards the PlayStore and from there navigate to the Installed Apps section and there select the Android Auto app and check if you see the open button or Update button. If there is an Update button available and click on it. Then, wait for it to finish the update procedure.
Fix 3:

Clear Cache And Data For The App
If you are still facing the same error, then we recommend you clear the cache and data of your Android Auto app. This will help you to remove the temporary glitches and bugs that occur due to the damaged cache data. So, in case you don't know how to do this, follow the steps given below:
Firstly, open the

Settings

of your Android phone. Then, navigate to the

Apps

option.

After that, locate and select the

Android Auto

from the installed list of apps.

Then, hit on the

Storage

option.

That's it. Now, you will now see two options, i.e., clear data and clear cache. So, select the option as per your need, and if ask for confirmation, click on

Yes

.
Also Read: Fix: Ring Doorbell Poor Video Quality
So, these were some methods that you can use to fix the Android Auto car display freezes randomly or not working problem. We hope this guide has helped you. But, in case if you are still stuck on the same error, we recommend you contact the support team and ask them for help.