Nintendo Switch is one of the most popular gaming consoles. Not only it is a powerful gaming device, but it also has very useful features. Being able to tell if any of your friends are online using the Nintendo Switch, is one of them. But when everybody can see you're online and playing games, you might get a little bit frustrated and bothered. I use Nintendo Switch to play games to enjoy some quality time, and it would be a bummer if someone starts sending game request when I'm not in the mood. So it's a good idea to appear offline on Nintendo switch when you don't want unnecessary tension from your online friends.
Playing games together and the ability to see and invite your online friends to play games together is nice. However, you may not always like people to know that you are online playing games. Hence, you will want to appear offline while using your Nintendo. To do that there are two settings that you must change.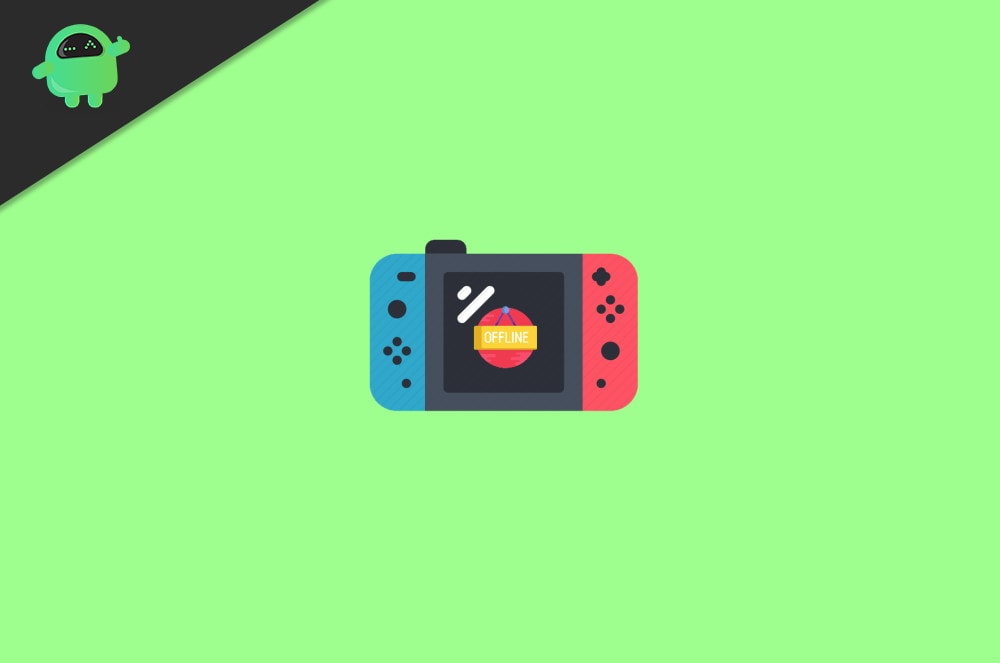 Appear Offline on Nintendo Switch by Changing Display Online Status
1) Firstly, press the Home button to go to your home screen of your Nintendo Switch. By using the arrows keys, select your Profile icon, Press A to select it.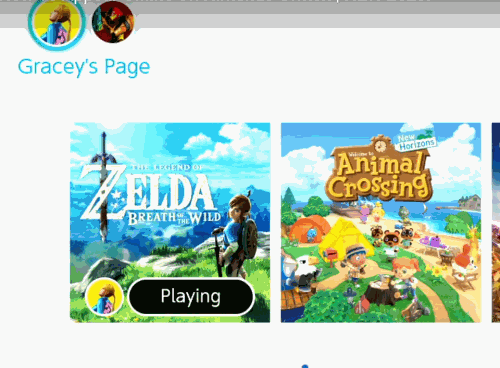 2) After that, your Profile Editing page will open up. There using the arrow keys navigate and select the User Settings option on the left column.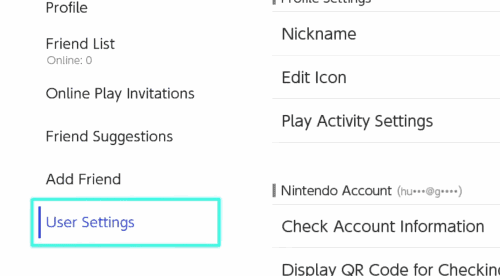 3) Now, on the right-pane scroll down using the arrows key and navigate to the Friend Settings option, press A on your Nintendo Switch to select it.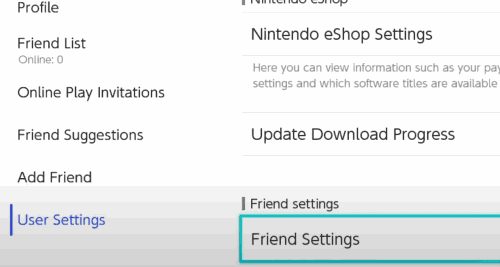 4) Lastly, in the Friend Settings, select the first option. Who do you want to see your online status? Then from the prompt below choose the No one option, and you are all done.

Now, no one can see if you are online using Nintendo Switch paying games. If you are using the latest Nintendo Switch, then you may see the Display Online Status to option. You can select the Display Online Status option and set it to No One.
Appear Offline on Nintendo Switch By Changing the Play Activity Settings
1) Go to your Nintendo Home Screen and select your Profile icon, then on the left column select the User Settings option. After that, on the right side, scroll down and select the Play Activity Settings option.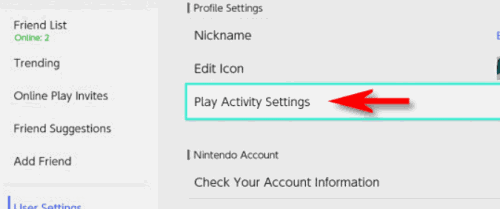 2) Now, lastly from the Display Play activity to: prompt below choose the No One option by pressing the A button on your console.

Conclusion
Privacy is something very important when you're doing any digitally, even games. So it's a good idea to turn off such online features which let others know when you're online and offline. Now if you want to play and catch up with your old friends, then it is a good idea to turn it on. Let others know that you're online so that they can send you friend requests and game requests. But if you like to play games along or single-player games, then this is not a good feature for you.