Though the Nintendo Switch is a much popular compact gaming console, it also has multiple issues and especially when it comes to hacking. If you're also experiencing issues with accessing your Nintendo Switch online account then you should check out this article. Here we've provided the possible ways to Fix If Nintendo Switch Online Account Hacked or Compromised for some reason.
Meanwhile, some of the unfortunate Nintendo Switch users can get an error message something like "A new device has been used to sign in to this Nintendo Account." Now, if in case, you're also receiving the same message that means maybe your Nintendo Switch Online Account either hacked or compromised. In that scenario, one of the first steps you need to take is to stop your profile from any unauthorized access.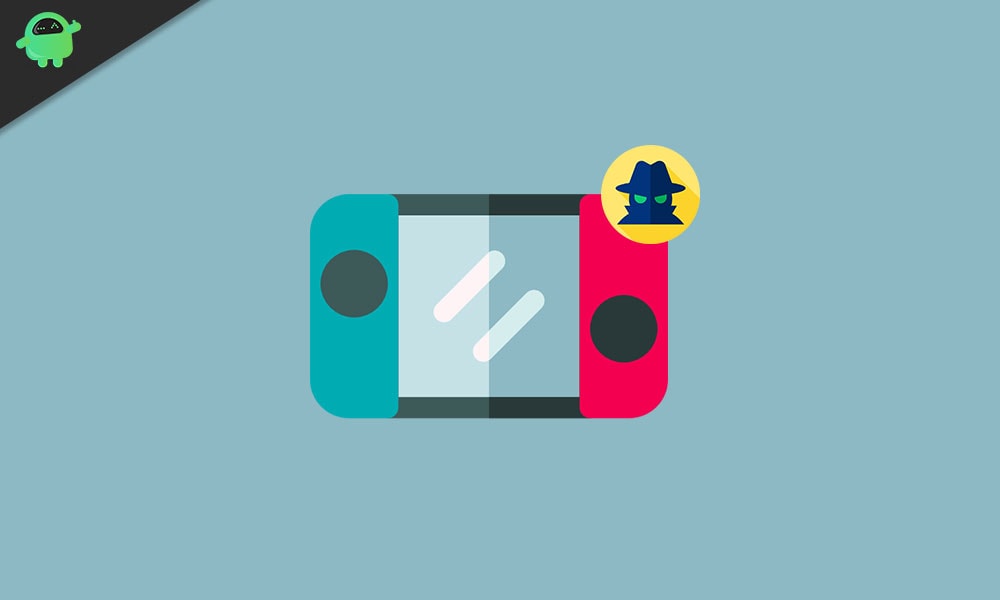 How to Fix If Nintendo Switch Online Account Hacked or Compromised
Talking about the Nintendo Switch Online Account, it's also known as the Nintendo Account that can be created by the users to access Nintendo eShop and Nintendo Online Services. So, whenever you come to know or doubt that your Nintendo Online Account has been hacked or compromised, do the following methods to secure your account.
1. Change the Password
One of the most important things to simply change the Nintendo Online Account Password. Try using a difficult password using capital letters, small letters, numbers, special characters, etc all in a combination to make a stronger password.
However, if in case, you're unable to sign in to your account, try resetting the password from the Nintendo website. Additionally, you can go to the 'Sign-in and security settings' after signing into your account and check the "Sign-in history" if you found any foul play, contact Nintendo Customer Support.
2. Set Up Two-Factor Authentication
Two-Factor Authentication (2FA) is a unique and one of the safest login systems that require both the username & password as well as randomly generated unique series of numbers using an app on your device. In that sense, even if someone has your username and password, the 2FA process will help you out to filter unauthorized sign-in sessions without having your handset. Though nothing is full proof permanent, most of the users rely on this system.
First, head over to the Nintendo Account website and sign in to your Nintendo Online Account using the existing credentials that have been compromised.
Click on Sign-in and security settings > Scroll down to 2-Step Verification and select Edit.
Now, choose 2-Step Verification settings > Click on Send email to get a verification code that will be sent to the registered email address.

If the email address is incorrect, click the Email address menu setting under User Info and change it accordingly.

Next, you'll need to enter the verification code from the email and click on Submit.
Whether you have an Android or iOS device, just install the Google Authenticator app on your device.
Open the app and scan the QR code which will be displayed on your Nintendo Account screen.
A 6-digit verification code will appear on your phone.
Input the verification code in the Nintendo Account screen and click on Submit.
Now, you'll see a list of backup codes. Simply click on Copy to copy all the codes and paste them somewhere else for future reference.
Note: A backup code will be required to log in if you don't have access to the Google Authenticator app. So, keep those backup codes very safe on your PC and even on your mobile. You can easily use a backup code once at a time if you don't have access to the Google Authenticator app.
Next, click on I have saved the backup codes and select OK.
You're done.
You can go back to the 2-step verification settings option to either review the backup codes or remove the 2-step verification process whenever required.
Read More: How To Fix Nintendo Switch 2811-7503 Error
3. Disconnect Linked Devices from Nintendo Account
It's also highly recommended to disconnect all of your linked devices from your Nintendo Account if in case, any unauthorized process is there.
Head over to the Nintendo Account website and sign in to your account.
Click on Sign-in and security settings > Choose View next to the Sign-in history option.
Finally, click on Sign out from all devices. This will ensure to automatically log out from all of your connected devices.
Now, you'll need to manually log in to your Nintendo account again on your devices accordingly.
4. Cross-check Transactions on Nintendo Account
It's also a good idea to cross-check all the recently or last transactions on both of your Nintendo account as well as the bank account (debit/credit). Additionally, you can also contact your bank to block any kind of transactions regarding your Nintendo account using the same ID until everything gets sorted.
Also, make sure to change the debit/credit card PIN without getting delayed. It can also possible that an unauthorized person or hacker has specifically targetted your banking credentials or debit/credit card number. Nothing is impossible and your hard-earned money can go in vain.
5. Remove the Payment Method Info
Another best thing you should do to simply sign in to your Nintendo Online Account (if you can) and remove the payment method info like debit/credit card details or Paypal info completely.
6. Remove Nintendo Account from your Social Media/Email
It's also possible that someone has hacked your Nintendo account from any linked social media account or email. If in case, you're getting any Nintendo Switch or Nintendo Account-related suspicious emails to your registered email ID then make sure to unlink or unregister your Nintendo account. The same process you should follow for the linked social media account or page as well.
7. Contact Nintendo Support
Contacting the Nintendo Support team for further assistance will be the last resort if none of the above methods worked for you or if in case, you're not fully satisfied enough.
Visit the official Nintendo Support page and select your region from the list below.

If in case, your country isn't listed there, click on 'Other countries'.

Meanwhile, you can directly contact this email address: service@nintendo.de for all queries related to Nintendo Account and My Nintendo.
That's it, guys. We assume this guide was helpful to you. For further queries, let us know in the comment below.