In this guide, we will show you the steps to fix the Nintendo Switch 2811-7503 Error. This Hybrid console from Nintendo has received quite a few positive receptions from the gaming community. Furthermore the games such as Mario Kart Live Home Circuit, Animal Crossing, and the likes have contributed even further to its rise. However, in spite of these goods, you might come across a few issues with this console as well.
Recently we discussed how to fix the 2002-3537 error code, as well as the 'Software Was Closed' error. However, there seems to be another unwanted entry in this list. Quite a few Nintendo Switch users are getting bugged with the 2811-7503 Error. In this guide, we will list out all the plausible reasons for this issue. Likewise, we will also be listing out various methods that will help you to fix this issue. Follow along.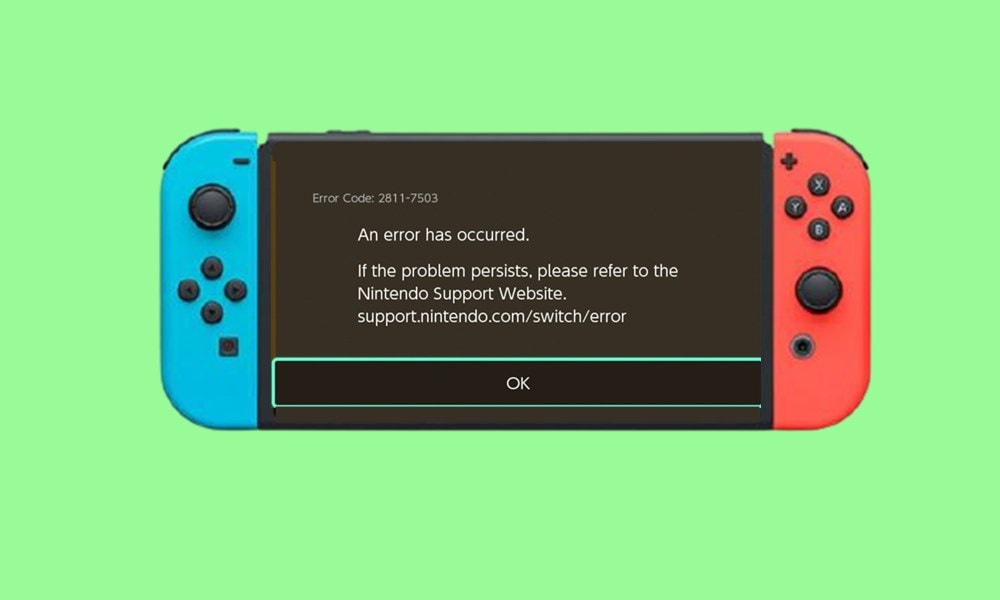 How To Fix Nintendo Switch 2811-7503 Error
There could be quite a few reasons for the aforementioned error. However, the most common culprit seems to be when the Nintendo servers are not able to handle too many network traffics at one go. Whenever there is an event or announcement, many users flock to the Nintendo servers. But it is the latter's inability to handle the truckloads of requests that end up showing this error.
This is what Nintendo has to say regarding this issue:
This error code indicates an error occurred when connecting to the service, likely the result of a temporary service outage or a high volume of user access.
Along the same lines, if the Nintendo servers are down with an outage, you might get this error message as well. Some users have also encountered the 2811-7503 error while trying to access the eShop via their Nintendo Switch console.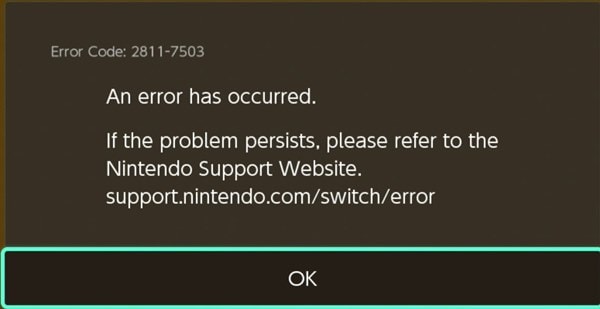 So now that you are aware of the root cause of this issue, let's turn our attention towards the fixes. Given below are some handy workarounds that will help you rectify the Nintendo Switch 2811-7503 Error. Just make sure that your internet connection is up and running and there are no network issues from your end. If that's all well and good, then you may proceed with the below fixes.
FIX 1: Retry after a pause
In most instances, it might just be a temporary blip in the Nintendo servers and hence you might get this error code. In that regard, in that regard, it is recommended that you retry the connection, but after some delay.
FIX 2: Check Nintendo Servers

If the issue is persistent for quite some time, then the Nintendo Switch 2811-7503 Error might infact be related to the server-side issues. To re-verify the same, head over to the Network Maintenance Information/Operational Status page and get hold of the current network status. If there are indeed some issues from their end, then you could only wait until they resolve this issue.
There will be no impact on #SuperMarioMaker2 for the #NintendoSwitch system.

— Nintendo of America (@NintendoAmerica) November 25, 2020
We would also suggest you keep a check on their official Twitter page to get regular updates about the issue and the estimated time of the fix.
Fix 3: Use eShop's web Version
As mentioned before, some users faced the 2811-7503 error code on their Nintendo Switch console while visiting the eShop. Well, the thing is the backend is all well and good, it's just the user interacting section that throws in this error and hence prevents users from accessing the shop.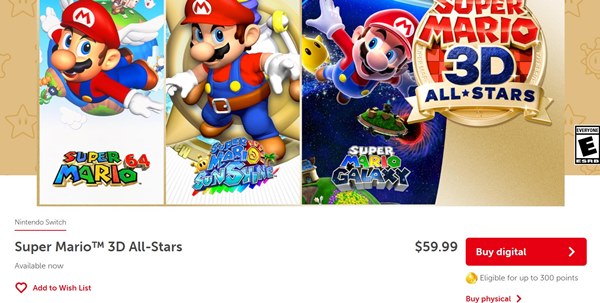 In that case, you could consider visiting its web version. So head over to Nintendo's website, sign in with the credentials and you should be able to carry out the desired purchases without any issues.
So with this, we conclude the guide on how to fix the Nintendo Switch 2811-7503 error. We have shared three different fixes for the same. Do let us know in the comments which one managed to spell out success in your case. Rounding off, here are some iPhone Tips and Tricks, PC tips and tricks, and Android Tips and Tricks that you should check out as well.