As per the official Nintendo support website, the error code 9001-0026 occurs when you are trying to redeem or purchase a game via download code. Notably, it also occurs when you are trying to purchase any other type of content. The issue has been reported by multiple users and it is really frustrating as you cannot purchase anything and are stuck with error code 9001-0026 on Nintendo Switch. Moreover, this error code shows that you are signed into Nintendo Switch with that account that does not has access to Nintendo eShop from a Nintendo Switch console.
Besides, any titles, content, and memberships can only be purchased or redeemed from the website with a Nintendo Account actively linked to a Nintendo Switch console. If you are facing a similar issue then, you are at the right place. Because in this post, we will give you the potential workarounds that you can apply to fix the error code 9001-0026 on Nintendo Switch.
Fix Nintendo Switch Error Code 9001-0026
Well, there is another reason why this issue will creep up for you. Basically, if you are trying to purchase anything on the Nintendo website using a credit card of a different currency, that is not compatible with your region. Moreover, server-side issues can also cause problems. And there is not much that you can do if it is actually a server issue.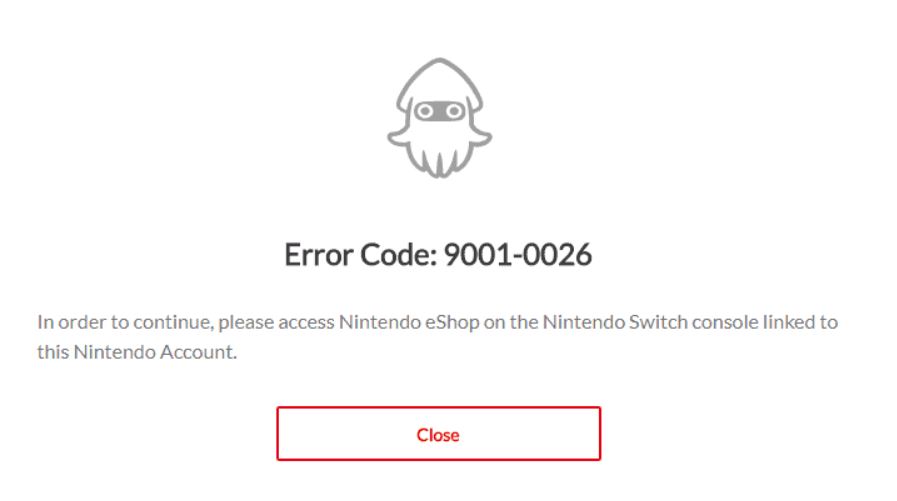 Let us take a look at all the potential workarounds that you can make use of to fix this error code 9001-0026 on Nintendo Switch:
Check the servers
As already mentioned this error code can also cause server issues. And it is always advised to check for any server outage before you go ahead with any of the methods. Because not only saves time but if it is a server-side issue, then there is nothing much you can do from your end. You can simply wait for the issue to get resolved on its own. To check the servers, you can head over to the Nintendo server page. Select the region where you are experiencing the issue and see if there is an outage or not.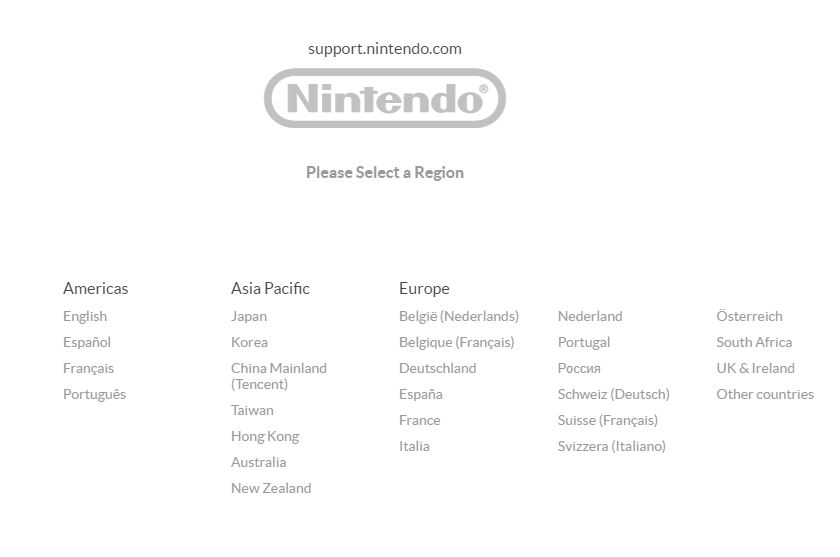 Link your Nintendo Account to Nintendo Switch
Several users have reported that linking their Nintendo account to Nintendo Switch has resolved this issue for them. Well, it may also work for you. So, try linking your Nintendo account with Switch and try making a purchase. Follow the steps below for more information:
Once you have created an account, go to the Home menu on your console.
Access System Settings.
If your account is not linked, then it will show Link a Nintendo Account button.

You will be shown several sign-in methods.
Notably, you can either Sign in by email address or Sign-In ID or you can go for the Sign in with a small device.
Choose whichever method is simpler for you.
On the next screen, you will be able to link your account.
Now once the account is linked, you can go ahead and check it this resolves the issue or not.
Use a credit card of the same currency as your region
Sometimes, using a credit card for different current and region can be the issue why this error code is popping up for you. In that case, what you can simply do is, if you are trying to make a purchase from the US using a different currency credit card, then make sure that you use a credit card that is registered in the US. However, in place of credit cards, you can also use debit cards.
Contact Support
Well, as a last resort if none of the methods worked for you then it is better that you go ahead and contact Nintendo support. Fill them in with the issues that you are facing along with the action that is triggering the error code. It may be the case that your account might have some issues. So, Nintendo's support can easily detect it and fix it for you. Make sure to know the below points before you contact support:
Name of the game or content or the action that is triggering the issue.
A serial number of the console.
Name of the model of the network device.
Name of your ISP.
Wrap Up!
So, that's it from my side in this post. I hope you were able to fix the issue of error code 9001-0026 on your Nintendo console. Let us know in the comments below if this guide helped you or not. And to get more such awesome coverage, you can head over to our check out our Windows Guides, Gaming Guides, Social Media Guides, iPhone, and Android Guides to read more. Make sure to subscribe to our YouTube Channel for awesome videos related to Android, iOS, and Gaming. Until the next post…Cheers!