In this guide, we have shared various methods to fix Nintendo Switch WiFi and Internet issues. Though this hybrid gaming console supports wireless ad hoc connectivity, yet it's the online connection mode that most of the users are inclined towards. One major reason for the same is the ability to try out multiplayer games. Along the same lines, you could also try out the voice chat feature to add a more intriguing gaming experience.
Not to mention the obvious fact that you would be able to download your preferred titles directly from the web. However, all this would be possible if the console is able to establish a successful connection online. But that doesn't seem to be the case for quite a lot of users. With that said, there do exist a few handy workarounds that will help you to fix these Nintendo Switch WiFi and Internet issues. And this guide shall make you aware of just that. So without further ado, let's get started.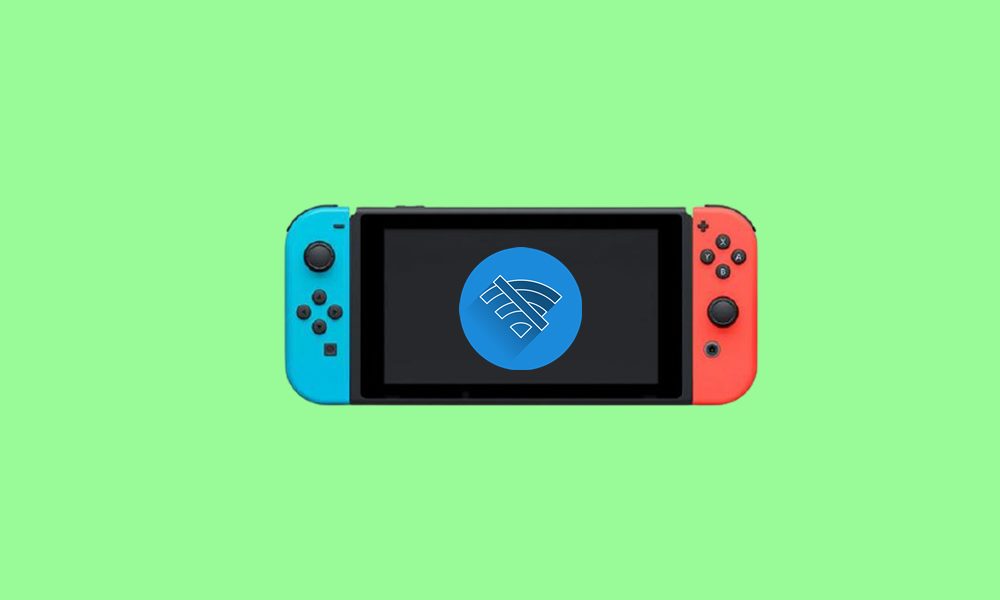 Nintendo Switch Won't Connect to WiFi or Internet | How to Fix
There could be quite a few reasons for the aforementioned issue. Right from your internet to the Nintendo server, or using old firmware, all could lead to this network issue. With that said, do keep in mind that there isn't any universal fix as such for this issue. You will have to try out each of the below-mentioned methods until it spells success. Follow along and bid adieu to the Nintendo Switch WiFi and Internet issues once and for all.
Fix 1: Check Nintendo Servers
First and foremost, you need to verify if the Nintendo servers are up and running or not. To do so, head over to their Network Maintenance Information / Operational Status page and refer to its Online Server Status section.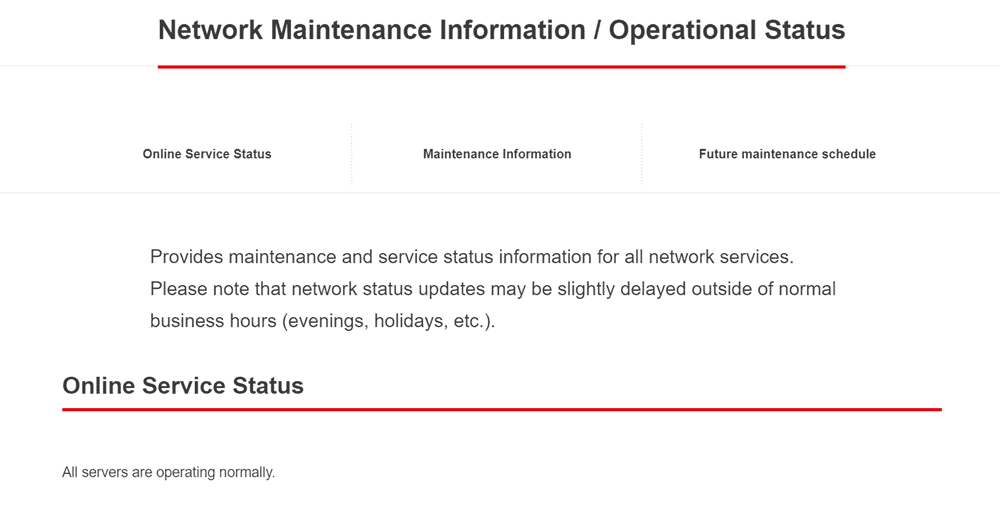 If it shows that there are any server-side issues or downtime, then all you could do is wait until further development. However, if all the servers are operating normally, then you may have to take the help of the other fixes shared below in this guide.
Also Read: Does Nintendo Switch Lite Support Multiplayer?
Fix 2: Restart the Console
Before moving on to any of the advanced methods, let's start off with the simplest fix that is known to rectify most of the underlying issue. And this involves power cycling the console. Here is how it could be done: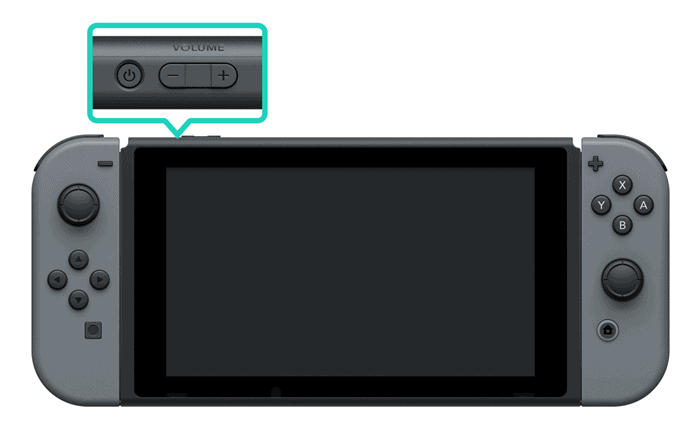 Press and hold the Power key present on the left-hand side of the console for a few seconds.
The Power menu shall mow appear on the screen. Select Power Options followed by Restart.
Once Nintendo Switch reboots, verify if the WiFi and Internet issues have been fixed or not.
Fix 3: Check your Internet Connection
If the Nintendo servers are working normally, then the issue might be from your end, or rather from your internet. So double-check that the network is able to send and receive data normally. Furthermore, verify that all the other devices connected to this network are able to access the internet.
If they are, then you might consider disconnecting some of them to decrease the network load. On the other hand, if none of the connected devices are able to go online, then try restarting your router or contacting the ISP. Try out these tweaks and see if it is able to fix the Nintendo Switch WiFi and internet issues.
Fix 4: Check the Airplane Mode Settings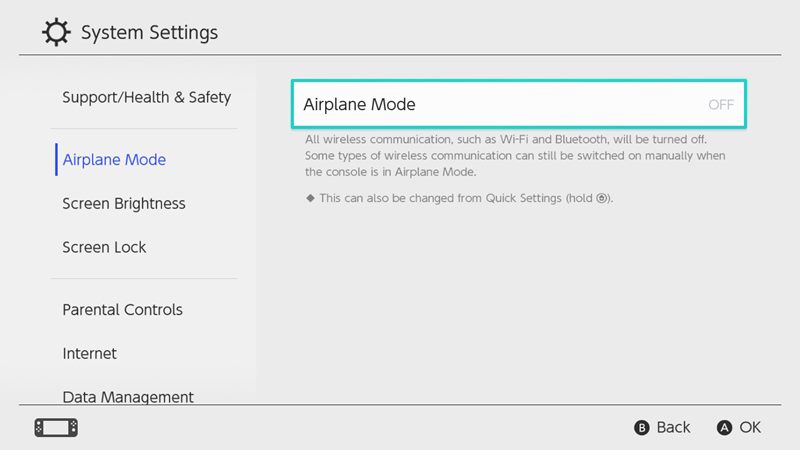 You should also verify that the Airplane Mode has not been turned on, on your console. If that is the case, then Switch wouldn't be able to establish a successful connection online. So head over to Settings > Airplane Mode and make sure that its status reads out as 'Off'. If that is not the case, then do so right away.
Fix 5: Test Nintendo Switch's Connection
This is a handy way of checking if all the network-related information entered on your console is correct or not. To test the same, head over to Settings > Internet > Test Connection and check out the results. If it spells out Success, then the network details are all correct.
However. if you see the result as Not Successful, then go to the Internet Settings page and reverify all the entered details. Likewise, also note down the error code (if any) so that you may search for its fix online and hence fix the Nintendo Switch WiFi and Internet issues.
Fix 6: Install Pending Updates
Using an old or outdated firmware has been known to be the root cause of quite a few issues. And it could well be the culprit behind this one as well. To check the same, go to Settings > System and select the System Update option. If there's any pending update, then download and install it right away.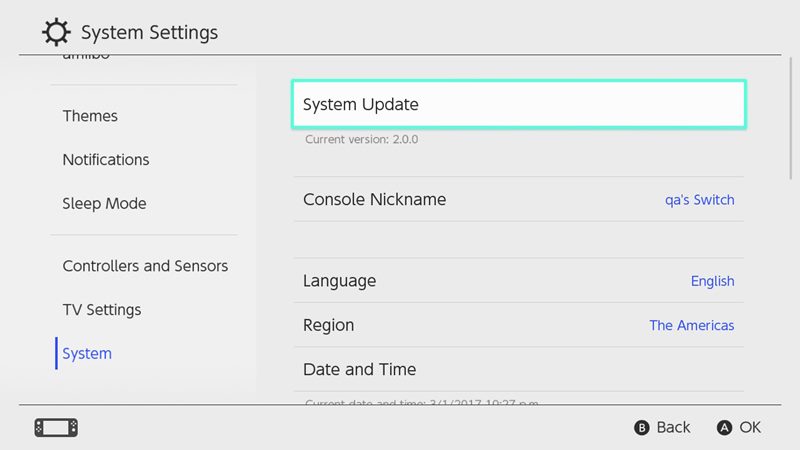 On the other hand, if there's a game or two facing this issue, then you might be running an older build of that title. Hence select that game and hit the Plus icon. Then go to Software Update and select the Via the Internet option. Your game shall now be updated to the latest version (if available). Once that is done, relaunch it and the issue should be fixed.
So with this, we conclude the guide on how to fix the Nintendo Switch WiFi and Internet issues. We have shared six different methods for the same, do let us know in the comments section which one spelled out success in your case. Rounding off, here are some iPhone Tips and Tricks, PC tips and tricks, and Android Tips and Tricks that deserve your attention as well.