After a six-year-long wait, finally, PS5 is here for you. Alongside PlayStation 5, the DualSense controller is also introduced to the world. However, the PS5 DualSense controller is working fine with Nintendo's hybrid console as well. A plug-and-play method would let you control the Nintendo Switch with the PS5 DualSense controller's help.
At the same time, this wouldn't be an easy task because you need to do a lot of things to enable your PS5 Dualshock controller to be compatible with the Nintendo Switch. But, don't worry about that! We are here with some more straightforward and cheaper solutions for you guys to utilize the PS5 DualSense controller in Nintendo Switch.
Follow this guide to give your gaming an upper hand instead of buying a brand new and original Nintendo Switch controller. So, let's begin with our complete guide on letting you guys get PS5 DualSense Working on Nintendo Switch.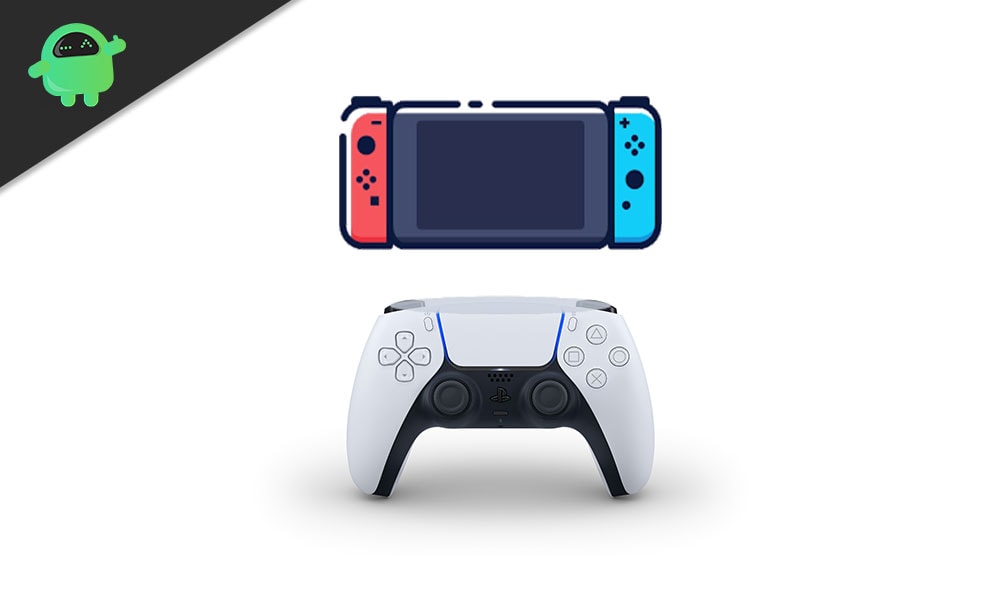 How To Get PS5 DualSense Working on Nintendo Switch?
As we know, Nintendo Switch connects its controllers with wireless and magnetic function technology. Today, while navigating through Reddit form, we appraised that users find it challenging to play the game on Nintendo Switch with its original little controllers and looking for a new replacement. What more be the best option than the PS5's DualShock.
Talking about the cost of a new controller for the Nintendo Switch, then you need to play a little bit more than might be challenging for us during this Covid 19- Pandemic because you need to pay $69.99 for a Pro Controller and $ 10 extra for the JoyCon Controllers. Looking over the price, then it is relatively high and would be result from some resorting to alternatives.
However, we do not recommend using any other console's controller because it might affect your gameplay as it does not entirely fit your Nintendo Switch. Here are some simple and easy ways to set up your PS5 DualSense for Nintendo Switch.
Steps to Make Connection Between The PS 5 Controller and Nintendo Switch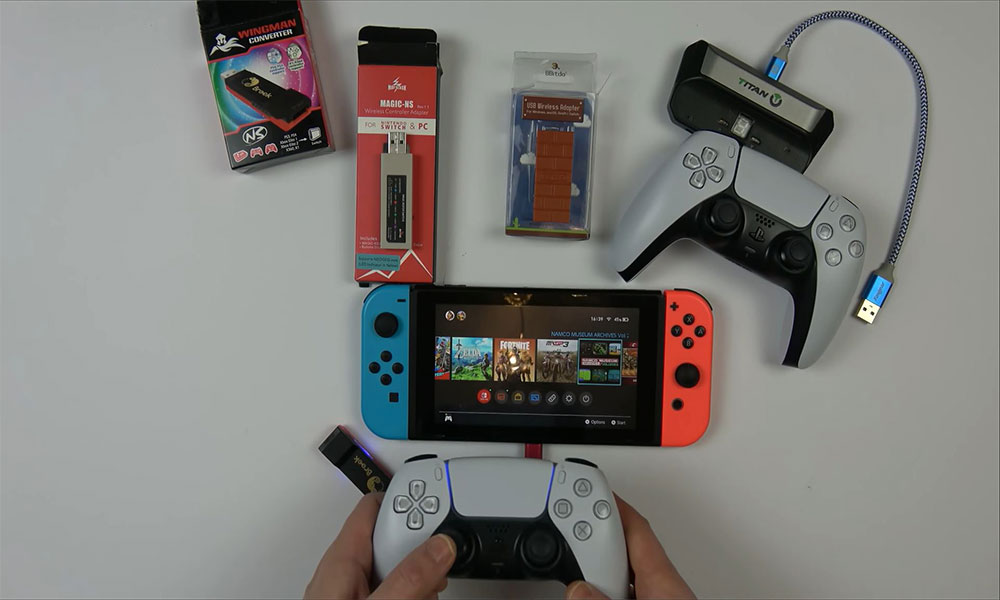 First of all, you need to Plug-in the adapter into one of the USB ports of the Nintendo Switch Dock.
After that, in the Nintendo Switch's main menu, you need to choose the System Settings option.
Now, please scroll down below and locate the Controller and Sensors and click on it.
Then, you'll see two options Pro Controller Wired Communications and Controller Vibration.
Click on the Pro Controller Wired Communication option.
Now, you need to push the Pairing Button found at the bottom of the inserted wireless adapter. Then, if you see the blinking light flash faster means it is ready to pair.
After that, hold down the DualSense controller's PS button and Share button at the same time for about 5 seconds.
Now, your PS 5 Controller is held into pairing mode. To confirm this, you'll notice the blue light will eventually pulse around the touchpad.
Meanwhile, when the adapter as well as the PS5 controller stop flashing and freeze in a steady color, it means they have paired with each other.
That's it. Now, what are you waiting for? Go ahead and start playing your favorite game because now your PS5 controller is connected with Nintendo Switch.
Addition Info
However, although we connect our PS5 dual sense controller with the Nintendo Switch, it doesn't mean you experience the advanced haptic feedback or microphone options you get with PS5 games. Moreover, the touchpad will function as a screenshot button, so if you want to capture any moment, then simply press it.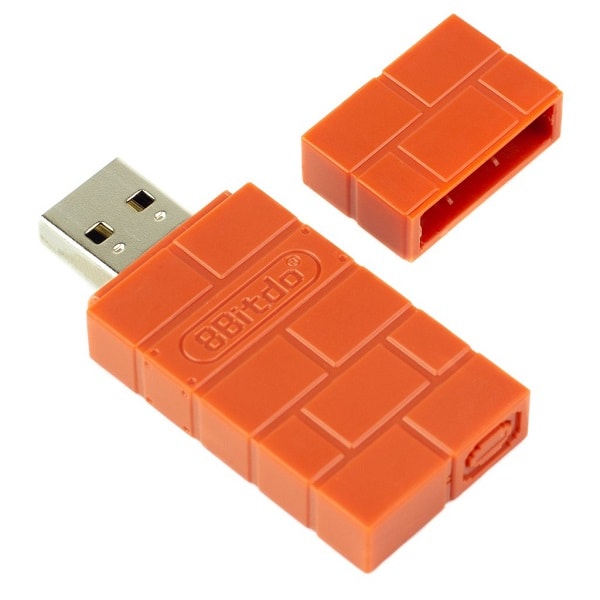 Remember, you need an 8Bitdo wireless adapter, which is primarily designed to use several different controllers with the Nintendo Switch. You need to just plug-in the 8Bitdo into the USB port of Switch, and then by following the steps mentioned earlier, you can easily use the PS5 DualSense controller on Nintendo Switch.
That's all we have for you on how you can play with your PS5 DualSense on Nintendo Switch. We hope this guide helped you. For more gaming and other updates, subscribe to our YouTube Channel. Also, check out our Gaming Guides, Windows Guides, Social Media Guides, iPhone, and Android Guides to know more.