Nintendo Switch is an old flame for many gamers since it was launched. Nintendo Switch, the online gaming console itself, is a tablet that can be used in both ways either be docked for home console or as a portable device, which makes it a hybrid console. However, it is one of the best gaming consoles out there to date, but surprisingly, we got to know that users are unable to update the game software on Nintendo Switch.
So as of now, players want a solution to update Game Software on Nintendo Switch manually. If any software update is available, it will be prompted to download whenever you run the game or application on Nintendo Switch.
Nevertheless, we bring some effortless and simple tricks for you guys so that you can manually update game software on Nintendo Switch. Updating the game software not only allows to use of the new features but also fixes bugs.
How To Manually Update Game Software On Nintendo Switch?
As we know, the Nintendo Switch automatically check for software update by default when you're connected with a good internet connection. But, what if it fails to check update automatically? The only option available is to check the update manually. So, here are the steps to check for updates manually on Nintendo Switch.
Method 1: Check Update by Launching a Game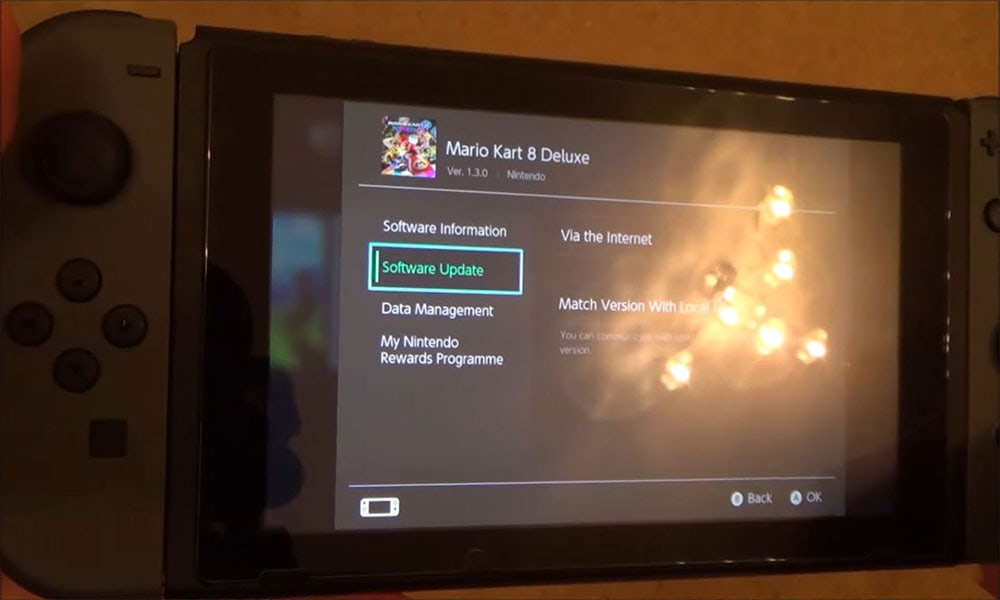 First of all, you need to launch the game but make sure you are connected to a good internet connection.
Now, if any update is available for you, then an update pop-up message appears.
After that, you simply need to tap on the Download.
Then, you'll see that the game update will automatically download and install.
However, when the Download is completed, the game will launch. Now, follow the same procedure for other Games as well. This might take a long time, and if you don't have time, then follow the second method.
Method 2: Check Update from the Menu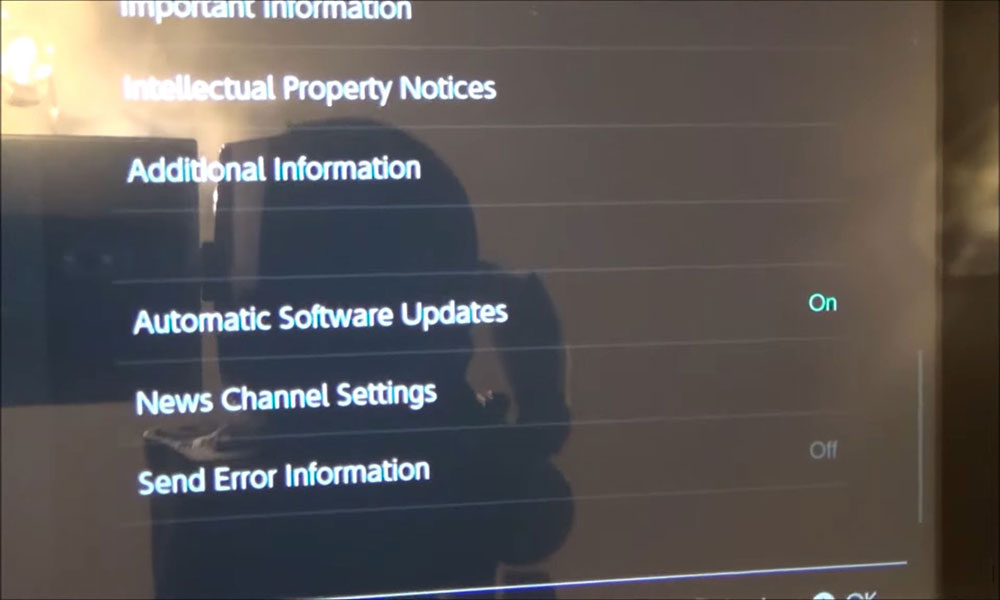 In this method, you need first to select the Game you want to update.
Now, after selection, press the Plus (+) button.
After that, a software options window will pop-up.
You need to navigate through the Software Upgrade tab and simply select the Via the internet option.
Now, a message will be displayed and says that Checking For Updates.
However, if there is no update available, it will pop-up a message that You are using the Latest Version of this Software.
But, if there is any update available, then the system will automatically start the downloading process.
Now, if you want to see the progress report, then simply return to the Home Screen and watch the status bar located at the bottom of the Game's icon.
Meanwhile, it would be best if you waited until the update is completed. Once it is complete, you're free to start playing.
Method 3: Update from Another Switch [Without the Internet]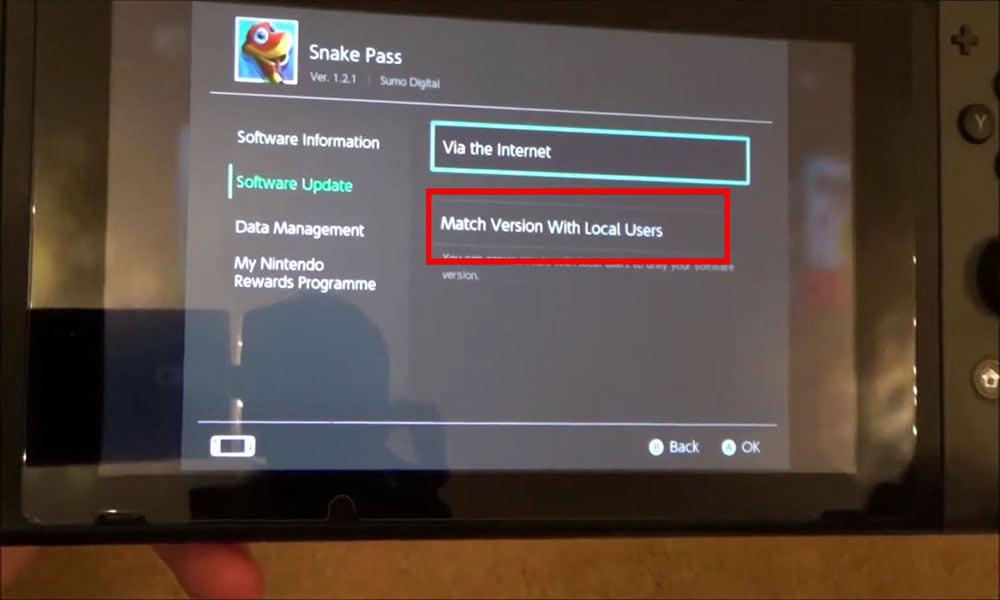 Recently, in system update version 4.0.0, Nintendo Switch brings a third method to manually update the games software known as Match Version With Local Users. To enable this feature on Nintendo Switch, follow the steps given below: –
First of all, you need to select the software that you wish to update.
Now, push the Plus (+) button, and you'll see that the options screen will pop-up.
After that, locate the Match Version with Local Users under the Software Update section.
Then, a window will open that shows a cartoon of three people playing Switches. You need to click on Next.
Now, in the group, someone needs to select Create Group. Then, other users in the group need to go to the same screen in Options and Select Join Group.
That, it! Once every member has joined the group, the group admin should click on the option Start Communication.
Now, suppose anyone from the group doesn't have the latest updates. In that case, that member's game software will automatically get updated in order to match the current version present in the group.
That's it! Now, you all might understand how to update the game software. So what are you waiting for? Have fun playing!
That's all we have for your on how you can update the Game Software on Nintendo Switch manually. We hope this guide helped you. For more gaming and other updates, subscribe to our YouTube Channel. Also, check out our Gaming Guides, Windows Guides, Social Media Guides, iPhone, and Android Guides to know more.