With Apple Wallet, you can store boarding passes, movie tickets, coupons, gift cards, vaccination cards, and many more. Have you ever shared some of your iPhone or Apple Watch contacts with others? Coupons or tickets, for instance, can be added and shared so that others can take advantage of them.
In some cases, sharing can also mean transferring items.
Therefore, sharing a ticket may also involve sharing ownership of it. Transferring tickets, for example, will invalidate your original barcode after your recipient accepts the invitation. If you don't plan to use your ticket personally, this is a good way to offload it to someone else.
But, there are some users who reported that they are facing some issues as the Apple Wallet is not adding tickets/boarding pass, and that's the reason why we are here. In this article, you will learn how to fix the Apple Wallet is not adding tickets/boarding pass. So, let's get started.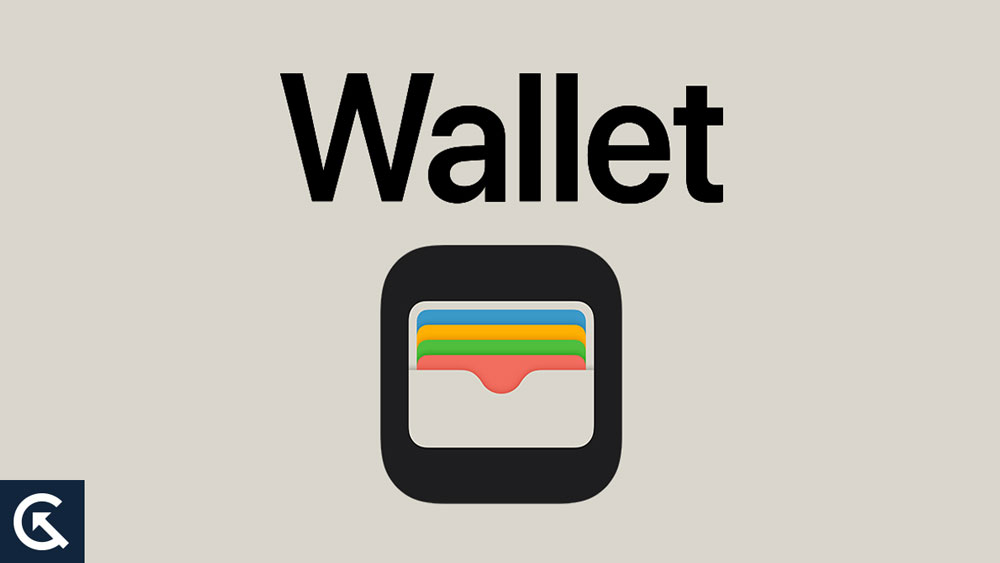 Why can't I add passes to my Apple Wallet?
It is not possible to add money to Apple Wallet. Payment cards, loyalty cards, certificates of authenticity, boarding passes, reservations, and other documents are stored in Apple Wallet. With Apple Pay, you can make and receive payments using various digital payment cards using Apple Wallet.
However, with Apple Pay, you can receive and send cash to other users with your Apple Cash digital card. So, tap the Add Cash button to add cash to Apple Cash.
How to Fix Apple Wallet Not Adding Tickets / Boarding Pass
Instead of digging through your bags for your boarding pass, you can show the digital version of your boarding pass using Apple Wallet. You can add the boarding pass on your iPhone and view it by following the steps below. So, let's check out the fixes to resolve Apple Wallet is not adding tickets/boarding pass:
Fix 1: Using Apple Mail to Add Boarding Pass to Apple Wallet
In Apple Mail, the application will automatically add the Ticket/boarding pass to your Wallet after identifying the boarding pass. A device may fail to recognize instructions appearing on the screen and, therefore, cannot add the boarding pass immediately when it is unable to recognize the instructions. Therefore, boarding passes are recommended to be manually added to Apple wallet. Here are some instructions on how to easily add a boarding pass to your Wallet.
For the first step, check in on the Airline's website or app.

Now that you have mailed the boarding pass, you should check your browser to make sure that the service provider has delivered it.

Once you receive the email from the Airline, your iPhone will automatically add it to your Wallet.

Alternatively, you may want to read the checked-in email on your iPhone and open the attachment if it was sent to a different address.

The next step is to add the attachment to Apple Wallet by clicking the "

Add to Apple Wallet

" button.

Lastly, you'll be asked to confirm your addition. Tap "

Add

".
In this section, you can see every boarding pass you've opened or viewed. Make sure you choose the appropriate option. On the other hand, past boarding passes will remain in your Wallet until you delete them.
Fix 2: Use an Airline's App to Add a Boarding Pass to Apple Wallet
It is also possible to display your flight's boarding pass using the Airline's default app if you do not wish to use Apple's iOS. In order to get started, open the App Store on your iOS device and download an application named Airlines.
Once all your flight details have been checked, you are required to retrieve your boarding pass information within the application itself. It is possible to add your boarding pass to Apple Wallet using the Airline's app.
To begin, open the Airline's application on your downloaded device and install it.

Afterwards, you must view and open the details of the trip. Your valid credentials will be displayed as a result. Next, you will need to register your flight confirmation numbers and names for your reservation account.

You must then register for your flight. After completing this section, you will be taken immediately to the boarding pass chart, where you will need to approve all your details and start the check-in process.

In your Apple Wallet, you will find an icon similar to "

Add to Apple Wallet

" after checking in. You should tap it.

Then, confirm the addition by clicking on the confirmation button. Tap "

Add

".

Once that's done, it will appear in your Apple Wallet.

You can access your boarding pass as soon as you arrive at your scheduled flight time through your phone application.
On your iPhone, open the Apple Wallet app.

Share the item you'd like to share. In order to share a coupon with your friend, I will do so. Click on the item.

At the top-right corner of your screen, click the three dots button. By doing so, you will have more options available to you.

Click on the

Share

icon.

Make it easy for friends to get your tickets, coupon passes, etc., by sending them through Messages, AirDrop, Mail, or any other app. Instantly, your recipient will receive it.

By tapping "

Add to Apple Wallet

", the recipient can add your shared item to their Wallet when they have received it.
Is it safe to use an Apple Wallet frequently?
Contrariwise, Apple Pay is a simplified and secure method for paying any amount of money as opposed to using traditional options such as your physical credit card, debit card, or prepaid card.
Furthermore, it specifically considers security when designing the system. In addition, you will also be able to ensure that all your transactions are secure. Both the hardware and the software applications will be protected by it since it ensures the tide security inherent to each.
Also Read: Fix: Apple Wallet Not Showing Add Card Option
So, that's how to fix Apple Wallet not adding tickets/boarding pass. We hope that this guide has helped you. Furthermore, in case you need more help, comment below and let us know.