Taiwanese brand Asus is known for its electronic good and Asus smartphones are one of them. Although the device variant and userbase are quite less in terms of other OEMs, Asus has somehow tried to release new smartphones every year and pushes software updates too. However, the software update policy isn't consistent, users are eager to know about Asus Android 12 Update Tracker | Release Date.
Currently, Asus has rolled out the official stable Android 11 update to the Asus Zenfone 6, Zenfone 7, Zenfone 7 Pro, Zenfone Max Pro M1, etc. Whereas Asus ROG Phone 3 is yet to receive the Android 11 update and the company is trying to pushing the same to the Zenfone 5z too.
But we've to wait for it further. It also indicates that the OEM is slightly running slow and that may also affect the Android 12 update timeline for Asus devices in the next year.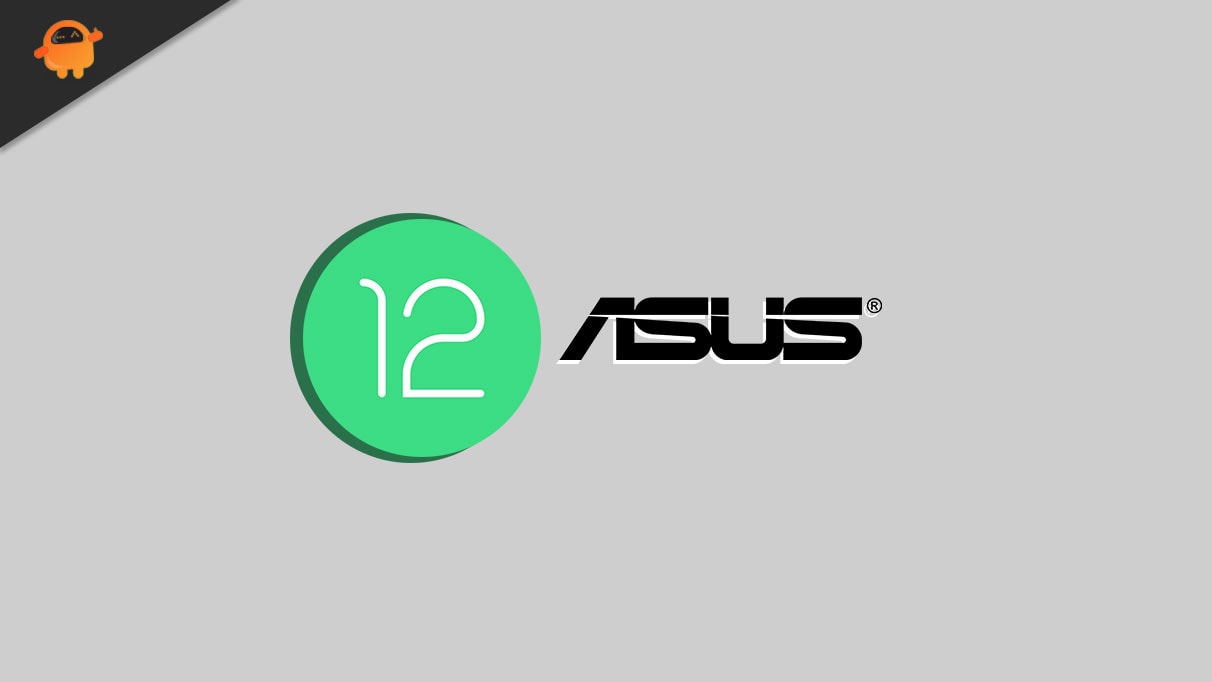 Asus Android 12 Update Tracker
Having said that, Android 12 is the upcoming OS version which is the successor of the last-gen Android 11. Google has just released the Android 12 Beta GSI build followed by the developer preview 3. So, that all the OEM developers are now able to start testing their apps and skins based on the latest OS version.
To be very precise, Android 12 brings redesigned UI, improved privacy controls, new icons, dynamic wallpapers & themes, improved security features, and more. As we've already mentioned that Android 12 beta 1 build is now available for eligible Pixel devices. Whereas the Asus Zenfone 8 is also included in the list of eligible devices for the Android 12 Beta 1 build officially.
Since Android 12 is in the beta build, the chances are high enough that it contains plenty of bugs or stability issues whatsoever. Therefore, if you can't deal with bugs or issues, we'll recommend you to wait for some time until Google releases a couple of more beta builds. Meanwhile, if you can wait for the official stable release in September 2021, it'll be really good.
Additionally, if you've already installed the Android 12 beta 1 build on your handset and somehow you don't like it, you can always go back (rollback) to the Android 11 stable version by following the official instructions.
Eligible Asus Device List (Expected)
Although Asus hasn't mentioned any kind of official statement yet regarding the eligible device list to get the Android 12 stable update, we've managed to provide a couple of device models which should receive the same most probably.
Please Note: This device list isn't officially announced yet and can be changed prior to any notice accordingly.
Asus Zenfone 8 (Running on Android 12 Beta 1)
Update as of May 22: As a part of a handful of non-Pixel devices that are part of Android 12 Developer Preview, the Asus ZenFone 8 is now intercepting Android 12 Beta 1 as of now. The update has some issues related to the face unlock, fingerprint authentication and 3rd-party apps compatibility issues among others which is usual for beta updates. Tap here to download the firmware.
Asus Zenfone 8 Flip (Eligible for Android 12 Beta 1)
Status will be updated soon…
Asus ROG Phone 5
Status will be updated soon…
Asus ROG Phone 5 Pro
Status will be updated soon…
Asus ROG Phone 5 Ultimate
Status will be updated soon…
Asus ROG Phone 3
Status will be updated soon…
Asus ROG Phone 3 Strix
Status will be updated soon…
Asus ZenFone 7
Update as of August 4: Asus has released an update on ZenFone 7 that brings one of the features from Android 12 i.e. one-handed mode. It lets users enter one-handed mode by swiping up. Further, it lets users adjust the interactive and viewing area as per the flexibility of the individual's thumb and more. [Source]
Asus ZenFone 7 Pro
Update as of August 4: The latest update bearing version number 30.41.69.89 brings one of the features from ZenUI 8 (which is based on Android 12). The update allows users to switch to one-handed mode with a gesture swipe at the bottom. This is followed by free hand on adjusting viewing and interactive area as well as sensitivity of the gesture among other chops. [Source]
All the Android 12 running Asus devices will have the Zen UI 8 on top with plenty of additional functionalities and stability improvements.
Read More: Top New Features of Android 12
Asus Android 12 Release Date
Last year Asus has started pushing the Android 11 beta testing program on the Asus ZenFone 6 model after a couple of months since Google released the first public beta update to its eligible Pixel devices.
Each and every OEM is trying to follow the specific trend once Google releases the beta build or the stable build of the Android OS version every year. So, we can assume that Asus may also begin the Android 12 beta testing program for Zenfone 8 or any other model in the second half.

If we look at the Android 12's official schedule by Google, we can see that Android beta builds and platform stability updates will arrive up to August 2021. Then Google will release the official stable version of Android 12 OS in September 2021 like previous years.
That means the stable Android 12 update for Asus devices should hit the shore by the end of the year 2021 and the ZenFone 8 series should be the first among the Zenfone & ROG family. The chances are also high enough that the Asus ROG Phone 5 series can also become one of the strong contenders to receive the same.
That's it, guys. We assume this article was helpful to you. For further queries, feel free to ask in the comment below.