Asus ROG Ally is an excellent gaming handheld device and one of the best Steam Deck alternatives. You can take it wherever you go, but when you are at home, you have the option to dock your Asus ROG Ally to play your favorite game on your TV or monitor for an immersive experience. This can be useful when playing games that are suited for a large screen or games that require precision.
Since your Asus ROG Ally is powered by Windows 11, it can work with all kinds of controllers. You can use a wired controller via a USB-C connection or a wireless controller via Bluetooth. However, many ROG Ally users are not able to use the controller. Some are also having issues with their joysticks. Some say the gaming console does not recognize their controller or joystick. There are users who managed to connect the controller, but their inputs are not working.
If your controller or joystick is not working with Asus ROG Ally, keep reading to know about various methods of resolving this frustrating problem.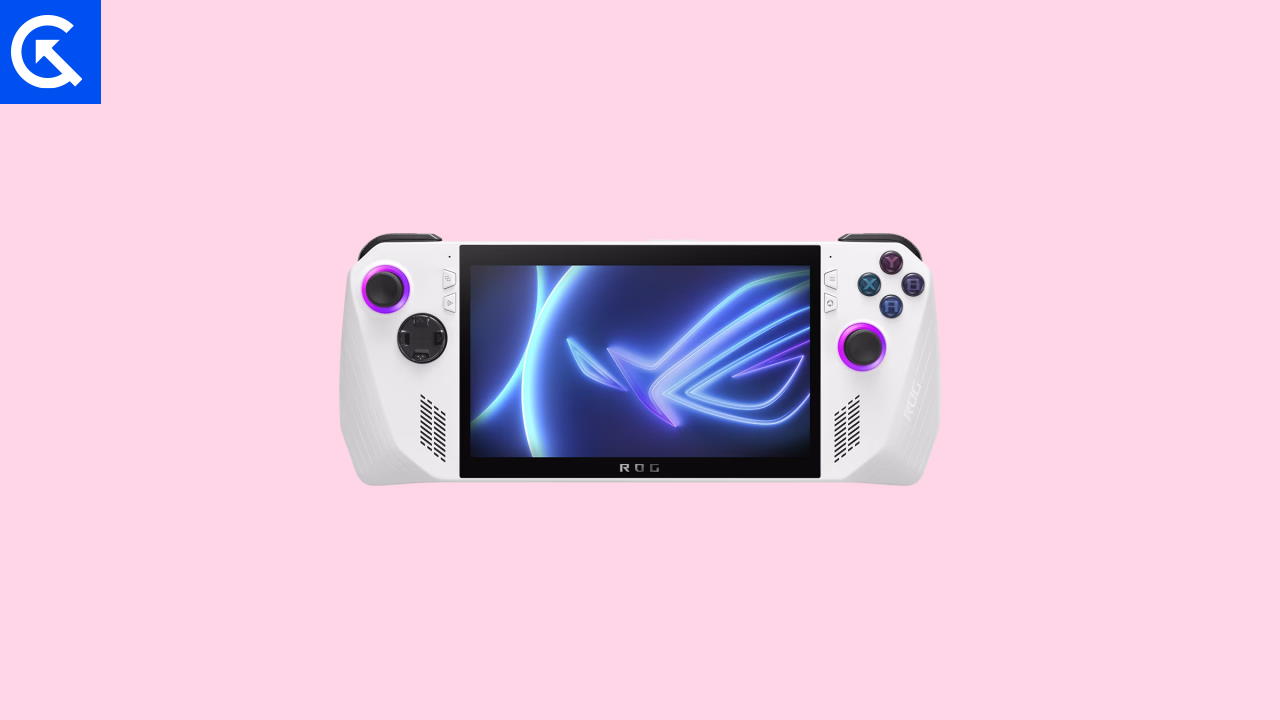 Why Is My Controller or Joystick Not Working With Asus Rog Ally?
Dust/debris accumulation: If dust or debris is accumulated near the controller buttons, they may not work. The device may not register the keypress. Clean your controller or joystick.
Software bugs: Your controller or the ROG Ally may have a software bug not allowing the controller to work seamlessly with the console. These kinds of bugs can be avoided by regularly updating your devices.
Connectivity issues: There could be connectivity issues on your Asus ROG Ally causing the problem with the controller or joystick. If you are using a wireless controller, check if Bluetooth is working. For wired controllers, you must ensure a fully-functional USB-C port.
Insufficient battery: Your wireless controller or a joystick may have an insufficient battery. When your controller is running low on battery, it may not work well.
Outdated firmware: If your Asus ROG Ally or the controller is running older firmware, they can cause multiple issues. You must regularly update the devices for optimal performance, stability, and a bug-free experience.
So, these are several common reasons why a controller or joystick might not work well on Asus ROG Ally. Now, we will jump to the solutions.
How to Fix the Asus ROG Ally Controller / Joystick Not Working Issue
If your controller or joystick is not working or detected by Asus ROG Ally, these solutions may fix the issue. Try the solutions one by one until the problem is fixed. Happy troubleshooting!
Before we begin, make sure the Bluetooth is enabled on your Asus ROG Ally. It is required to connect a wireless controller or joystick.
1. Clean Your Controller
One of the common reasons why a controller may not work is the accumulation of dust, dirt, and debris. They can accumulate on the controller's surface and around the buttons, which could make the buttons unresponsive. The controller won't be able to register your inputs.
You should regularly clean up your controller. You can use a cotton swab with a mild cleaning solution and gently wipe the controller's surface and buttons. Let your controller dry completely before you use it again.
2. Turn Off and Turn On Your Controller
Restarting the device won't make much impact and is unlikely to fix the issue with your controller or joystick. However, after reading a lot of users' responses on this issue on the forums, it seems that turning off the controller and turning it back on has done the trick.
First of all, close the game (if it's running) and disconnect your controller. Now, turn off your controller and leave it for 2 minutes. After that, turn on your controller again and connect it to your Asus ROG Ally. The controller should work now.
3. Make Sure the Controller Has Sufficient Battery
If you have a wireless controller or joystick which is not working with Asus ROG Ally, check if it has an insufficient battery. If the battery is low, plug in your controller or joystick for at least two hours before using it again.
4. Check the USB Cable and the Port
Despite cleaning and turning on/off your wired controller if it's still not working, check if something is wrong with the USB cable or the port. Start by carefully inspecting the USB cable for any visible damage. Make sure the wire is not bent or cut.
Next, check if the cable is firmly attached to the USB port on your Asus ROG Ally. A loose connection could be responsible for the issue. So, make sure you're not making that mistake. Pull out the USB cable and insert it again in the USB port on your Asus ROG Ally with a slight push this time around.
5. Check for Firmware Update
If you have not recently updated your Asus ROG Ally and the controller, probably you're missing out on so many goodies. The latest firmware generally improves the performance, stability, and fixes bugs.
A software bug could be causing the controller/joystick not working issue that you're currently facing. You should therefore update both your Asus ROG Ally and the controller.
Use the trigger buttons on your Asus ROG Ally to open the Content tab. Tap on the Update Center and click Check for Updates. Download and install pending updates. Make sure your device is connected to a stable network.
You should also install Windows updates. Open Windows mode on your ROG Ally, go to Settings, click Windows Update, and hit Check for updates. Download and install pending updates (if there are any).
Restart your Asus ROG Ally and the controller after updating the firmware.
6. Contact Asus Support
If you have tried the above solutions but none of them worked out in your favor, the hardware could be blamed. Probably, the USB port on your ROG Ally (if you're using a wired controller) is malfunctioning or the controller is not working.
First, contact Asus support to get your console repaired. If the problem is with your controller, take it to the brand's service center.
Wrapping It Up
If you can't use your favorite controller with the Asus ROG Ally, it can negatively impact your gaming performance. However, by applying the right troubleshooting methods, you should be able to fix the issue. We have mentioned the solutions in this article that can get your controller working again with Asus ROG Ally.
I hope this article has been useful. If you have questions, write them in the comment section below. we'll try to respond at the earliest.