Asus's ROG Zephyrus G14 and G15 laptops have received major upgrades for 2022. These lines' battery life, design, performance, and pricing have already made them favorites among gamers and creatives. Windows Hello IR cameras (both laptops previously lacked webcams) are among the most notable improvements for both laptops.
The G14 has a 50 percent larger trackpad, and its display has a 16:10 aspect ratio, up from 16:9 (the G15 still has a 16:9 aspect ratio).). Even though both the devices are top-notched, they still have some flaws. However, users complain that the Asus Zephyrus G14 and G15 are not charging. But, nothing to worry about as we have fixes to this issue. So, make sure to read this guide until the end.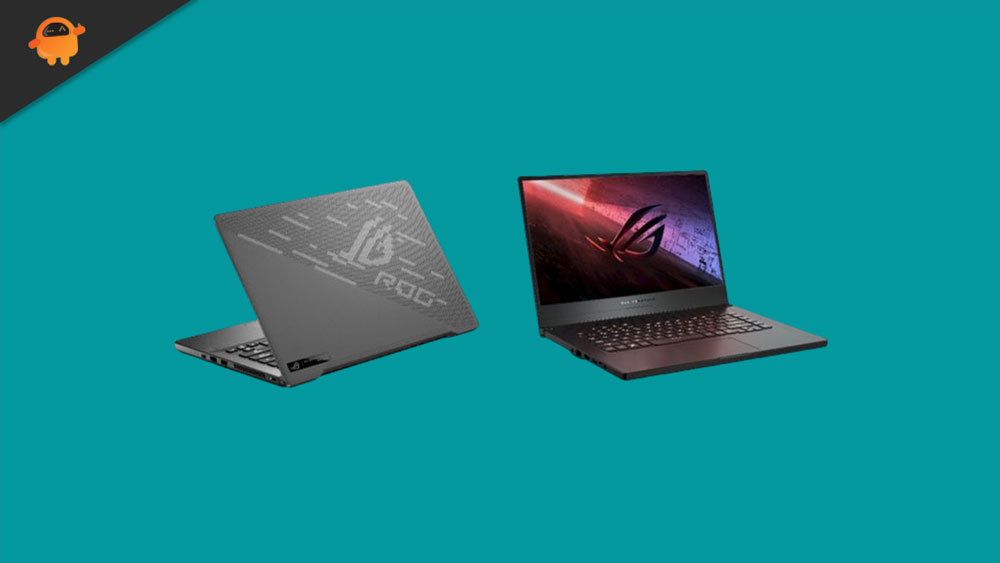 How To Fix If Asus Zephyrus G14/G15 Not Charging
If you're having trouble charging your device, you can try some fixes. However, here are some basic and effective solutions for fixing this error. Therefore, you should execute them carefully and let us know if they work for you.
Fix 1: Reboot Your Laptop
We suggest you reboot your laptop before trying anything because many users report that the issue automatically gets resolved by rebooting their laptop.
It is not necessary to follow a particular procedure when rebooting your laptop; you can simply follow the usual process. When you reboot your device, not only will your system run more smoothly, but it will also remove any temporary glitches that are causing many of your problems.
Fix 2: Check Your Cable
With today's technology, the possibilities are endless! It is possible that your laptop is not charging properly due to a damaged charging cable that does not get a proper supply of electricity. Asus Zephyrus G14/G15 charging cables should be checked thoroughly before being used to charge your device.
It is also important that you replace the cable immediately if the cable becomes damaged or faulty. Furthermore, try using the original Asus charging cable, not a local one. If the not charging issue persists, check again.
Fix 3: Check The Power Socket is Working
You will likely damage your device if charging your Asus Zephyrus G14/G15 with the wrong power plug. It is therefore advisable to check your power socket.
However, you can use any other socket to check if your laptop has problems with the socket or your laptop itself. The new socket will be used if the laptop does not charge using the previous socket, so you must have some fault with the previous socket.
Fix 4: Check The Adapter
In our experience, many users start complaining and flooding forums without verifying whether the problem originates from their side or not.
It is better to change the power adapter instead. The charging adapter most commonly causes charger failure. The adapter fails first because it endures the most strain over time. Asus Zephyrus G14/G15 users may encounter a charging error if they use an adapter other than the original one they received when they purchased the device.
Due to quality standards not being met by some adapters, charging may be faulty. Further, a wet broken adapter can result in fire, electric shock, injuries, or laptop damage.
Fix 5: Make Sure The Port Is Working
A USB-C port can be used to connect peripherals, charge batteries, and make connections across platforms. Some manufacturers, however, have made certain USB-C ports data-only, which means your device can't be charged.
To ensure that Asus Zephyrus G14/G15 supports USB-C charging, it is important to check. It is also possible for a device to have two USB-C ports: one that can charge or transfer data and one that can only transfer data. If your laptop does not charge, ensure you have inserted your charging point correctly.
Fix 6: Damaged Batteries
Is your Asus Zephyrus G14/G15 battery in good condition? A faulty battery will most likely cause your battery to refuse to charge after using the above methods. Despite this, one of the most basic reasons a battery won't charge is its poor health.
Meanwhile, damaged or old batteries may only charge partially, drain power rapidly, and go from full charge to die extremely quickly.
Fix 7: Update OS
Drivers from the device manufacturer (OEM) or the OS can be updated to resolve the unusual battery drain. Therefore, we suggest users update directly through Windows Update to the most recent version of Windows 10/11.
Nevertheless, some users reported that updating their device OS resolved the battery not charging issue. If this works, then please let us know.
Fix 8: Contact To Support Team
The high-performance, highly optimized processors in ASUS laptops deliver excellent performance and can handle heavy loads over long periods. Despite some great features, there are times when users complain about various issues with Asus laptops.
For these reasons, they also have a technical support team to assist their customers. So, we advise you to contact them and ask for help.
So, that's how to fix Asus Zephyrus G14/G15 not charging problem. We hope that this guide has helped you. Well, for more info, comment below and let us know.