In this guide, we will take you through the Battlebit Remastered Weapon Tier List. Battlebit Remastered has been gaining popularity recently, and is in fact the best-selling game on Steam right now. With a "very positive" rating, it seems to have garnered a large number of favourable reviews lately. If you like shooter games and aren't too bothered by the Roblox-like graphics, you should give this game a try.
The weapons in Battlebit Remastered are quite diverse, giving you ample choice to make your selection. Owing to the competitive platform of FPS titles in the gaming market, Battlebit Remastered could be roping in players with the huge selection of weapons and its fairly cheap selling price. If you'd like to know a bit more about the weapons before you starting playing the game, you're in the right place. Let's find out what the weapons are good for in this Battlebit Remastered Weapon Tier List.
Best Weapons in Battlebit Remastered Weapon Tier List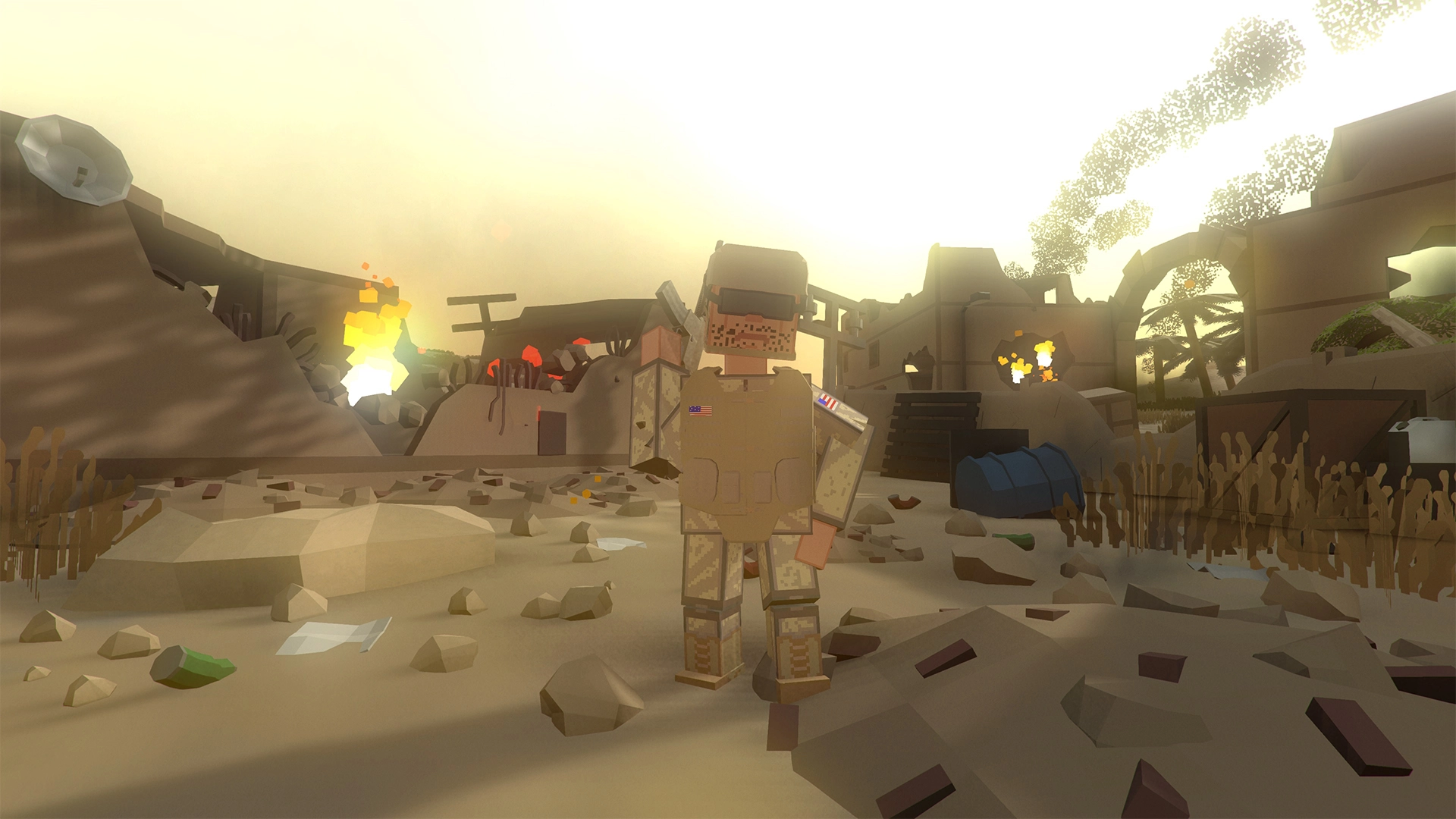 The shooter game Battlebit Remastered has often been looked over due to its graphics, but the game's pretty solid. It contains all the features that you would expect from a FPS game, including chatting, destruction and massive loadouts. The game has dedicated servers where up to 127 players can participate. It's worth noting that the game is a one-time purchase and contains no microtransations.
The community of the game is fairly small and extremely helpful, so it's a good idea to try socialising if you're up for it, as you can pick up some tips from the experienced players. There are some survival aspects to the game that you need to keep an eye out for, such as limited ammo and proximity chat. You can use these strategically to your advantage.
Picking out weapons can be a bit of a challenge at first, which is why we have the Battlebit Remastered Weapon Tier List right here for you. The S tier weapons are considered to be the best in the game, and the following tiers degrade in power as you go further down.
S Tier – Battlebit Remastered Weapon Tier List
AK74
FAL
M200
MP7
Kriss Vector
A Tier
M4A1
FAMAS
HK419
L86A1
MK14 EBR
MSR
P90
SV-98
SCORPIONEVO
MG36
B Tier
AK15
AS Val
G36C
Glock 18
Groza
Honey Badger
L96
M110
MK20
Unica
Scar-H
SSG 69
SVD
C Tier
ACR
Desert Eagle
M249
MP5
PP19
SG550
UMP-45
ULTIMAX100
D Tier
AUG A3
M9
MP 443
PP2000
REM700
RSH12
Now you know what the good weapons are in the game with the help of this Battlebit Remastered Weapon Tier List. As long as you have some S tier or even A tier weapons, you should consider yourself to have a pretty lucky start.