When it comes to a third-party Bluetooth headphone that is purely made for Apple iPhone devices, Beats Studio 3 is worth every penny. As we all know, Beats Studio 3 is a wireless active noise cancellation over-the-ear headphone that comes with an Apple W1 chipset for class 1 wireless Bluetooth connectivity & battery efficiency. However, some reports are coming out that the Beats Studio 3 is not charging properly due to some unexpected reasons.
Now, if you're also one of the victims to encounter such an issue then you can follow this troubleshooting guide completely to fix it. According to multiple reports by the affected users, the Beats Studio 3 wireless headphone won't charge even after resetting it or connected to the power source. Some users have tried connecting to the power using multiple adapters, but nothing works. While it's not charging to 100% or not charging after a reset for a few users.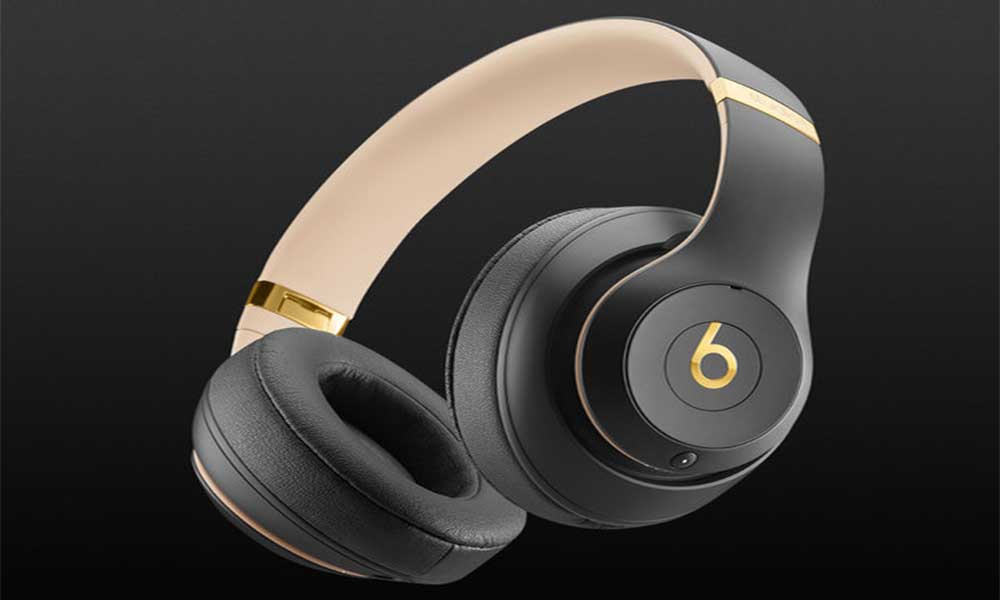 Fix: Beats Studio 3 Not Charging Issue
The chances are high that your Beats Studio 3 isn't charging at all due to several possible reasons which you may not consider generally. But if you're unfortunate enough then it may happen to you and the only thing you can do is simply follow the workarounds mentioned below to try manually fixing it out. So, without wasting any more time, let's get into it.
1. Forget Beats Studio 3 and Pair Again
It seems that your Beats Studio 3 wireless headphone is conflicting with temporary glitches or something else. In that case, try forgetting the connected device on your iPhone and pair again (if Beats Studio 3 is powered on). Sometimes forgetting the connected device and pairing can do the job. To do so:
Go to the Settings menu on your iPhone > Tap on Bluetooth.
Under the My Devices section, you can see the paired devices with your iPhone.
If your device is already connected and paired, tap on the 'i' symbol on the right side.
Select the Forget This Device option > Tap on Forget Device.
Now, try searching for the device and reconnecting to check for the issue.
2. Reset Beats Studio 3 Wireless
Sometimes a glitch or connectivity issue with the Bluetooth device can cause no charging problem. Make sure to reset the Beats Studio 3 Wireless headphone by following the steps below to check if the problem is still bothering you or not. To do that:
Hold down the power button and volume down button for around 10 seconds.
When the LED indicator flashes, release the buttons.
You're done. Your headphone is now reset and ready to be set up with your devices again.
3. Try using another power source
We'll recommend you use another power source or outlet to charge your Beats Studio 3 and check for the issue again. Try using a power bank to check if it's charging or not.
4. Try using another charging cable
Make sure to use another charging cable with your Beats Studio 3 wireless headphones because a damaged or bad charging cable can occur not charging issue.
5. Gently clean the charging port
You should gently clean the charging port on your wireless headphone because dirt, dust, or moisture can easily conflict with the charging status. Use any microfiber cloth and a paperclip to clean for any residuals.
6. Check for any physical damage to the port
Make sure to check for any physical damage to the port because issues with the broken or dented port can cause charging problems. Sometimes the charging connector might not get fitted properly inside the port, which users can easily notice. Sometimes a very tight or loose charging port can also give you a signal that it needs to be replaced or repaired.
7. Replace the Battery
If none of the methods worked for you and the charging port also seems good enough then you should try replacing the battery from your wireless headphone. Some reports did mention that changing the battery has fixed the charging issue and the headphone is working like a new one again.
That's it, guys. We assume this guide was helpful to you. For further queries, you can comment below.