Beats Studio3 Wireless headphones provide a premium listening experience. The headset actively blocks external noise with real-time audio calibration, preserving clarity, range, and emotion. However, although the Studio's ear cups were comfortable and the Bluetooth range great, many audiophiles thought the brand was less powerful than other brands.
This is genuine because it's been regular since the users complained that their Beats Studio 3 is not turning on. Well, no one knows why this issue occurs, but still, some fixes are there that you can try to resolve this issue.
Don't worry! We have compiled those fixes for you in this guide. Therefore, if you also find that your Beats Studio 3 is not turning on properly, follow these methods to resolve the error. So, let's get started then.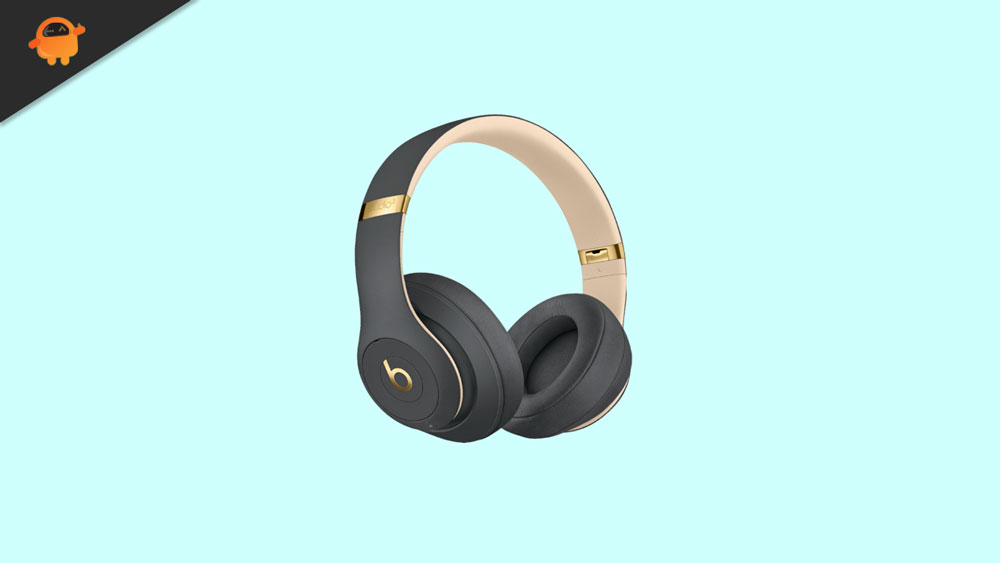 How To Fix Beats Studio 3 Not Turning On Issue
So, here are some tricks using which you can easily fix the beats Studio 3 not turning on issue. However, there are possible chances that these fixes may not work for each one of you as it totally depends upon the reason behind this issue. So, let's check out those fixes:
Fix 1: Check For External Damage
There is possible some external damage that occurs on your headset due to which it is not turning on. This happens because when we drop our headset or get externally damaged, it might also get damaged internally. So, you must make sure that if your headset has any type of damage externally, then hover over to the service center and repair it immediately.
Fix 2: Charge It Completely
Can't turn on Beats Studio 3 headphones? If yes, ensure that the headphones are fully charged. However, we advise you to try charging the batteries repeatedly if the batteries are not charged or drained. You can also plug in the headphones overnight to charge them.
Meanwhile, if you doubt your cable's charging ability or chargers that aren't working properly, you might need to replace them.
However, if you notice that the battery is being charged when you plug in the headphones, the battery cannot be charged as the battery percentage is not increasing at all. In this case, you might be looking at your Beats charging accessories (cable and adapter). So, try a different cable and power supply if they don't work.
Fix 3: Reset The Headset
In case the above methods work, it is recommended that you reset your Beats headphones. Perhaps there's a problem with the software. Then, you could try resetting the headphones to resolve the issue. After doing so, your device should function normally again.
In order to turn on the Beats Studio 3 headphones, you must perform these steps:
You must hold both the

power

and

volume

buttons simultaneously for a few seconds.

Release the buttons when the

Fuel Gauge flashes

.

That's it. You have now reset your Beats Studios 3 headset. So, now you will see that the not turning on the issue get resolved automatically.
Fix 4: Damaged Batteries
One or more of these solutions will definitely help if your Beats headphones won't turn on. Whatever the case, if your headphones don't work, you probably have a faulty battery.
Replace it as soon as possible. It might be a great idea to contact a professional because, without any expert inspection, you may defect or damage the motherboard.
The professional will be able to determine the actual problem. So, if the professional says that there is a need to replace the battery needs, you should contact Beats customer support. If your Beats still have a valid warranty, you can get a replacement or a refund.
Fix 5: Check The Charging Cable
Your headset may not turn on because of a faulty charging cable. When the charging cable for your headset is damaged, it may not charge properly, resulting in a quick drain of the battery while it is not being used. Therefore, it is important that you make sure your cable is in good condition and has no damage on it.
In that case, you should replace it instantly. However, in many cases, users reported that they were able to fix this issue after replacing their charging cable. Therefore, I suggest you also try this out and let me know how it works.
Fix 6: Make Sure The Port Is Working
Check your charging port–does it work properly? A faulty port in your device might prevent your headset from charging at all, even after plugging it in for several hours.
Therefore, we recommend charging your Beats wireless headphones with a different port or adapter. However, if you find that it still won't charge properly, then possibly your headset's charging port may get damaged, due to which it cannot charge up properly.
Fix 7: Poor Power Supply
As we mentioned earlier, you need a consistent power supply to charge your electronic devices. So, when you are charging your Beats Studio 3 wireless headsets, you should ensure that the power source is working properly.
If possible, try switching to a different power source and see if you can get it working. We have seen instances in which the headset starts working properly after changing the power supply within an hour of charging after changing the power supply.
Fix 8: Clear The Drivers
If you find that none of the methods helps you resolve the error, try the below-mentioned steps and see if it helps.
Note: We do not recommend you to perform the below steps if you don't have any technical knowledge. In that situation, try doing so under expert supervision.
On your Beats headphones, find the power button. You'll usually find it on the left ear cup.

Make sure that the ear cushions are removed from the ear cup with the power button once that has been done. Be careful not to damage the cushion. The removal of these flies doesn't require any tools, so it's simple to do by hand.

To reveal the screws, remove the cap. Take the screws out using a screwdriver. It is now possible to disassemble the earcups.

Check to see if you can resolve the issue next by cleaning the headphones' drivers and reassembling the earcup.
Fix 9: Go To Service Center
If none of our recommendations worked for you, we apologize. However, this does not mean that there is no more you can do to resolve the headphones not turning on the issue.
You can contact the Beats Studio 3 support team directly for more information about this issue. Depending on the situation, they may suggest that you visit a service center or suggest some more fixes.
So, that's all on how to fix the Beats Studio 3 not turning on issue. We hope that the troubleshooting methods we have discussed above in this guide have helped you. However, if you have any suggestions for us or any doubts that you want to clear, comment below and let us know.