When it comes to Beats Studio3 wireless headphones, it works really well with iOS devices as well as computers no matter whether you're using Windows or Mac. But some of the users are reporting about the Beats Studio 3 wireless which is Not Working on PS4, PS5, or Xbox Series Consoles via Bluetooth connectivity. Well, there is nothing to worry about it because some unfortunate users might gonna encounter such issues which can be fixed manually.
Talking about the Studio3 wireless, it does come with an Apple W1 chipset inside which offers better Bluetooth connectivity with iOS devices. However, interested users can use the wireless headphone on several other devices depending on the different platforms. Luckily, this wireless does come with a 3.5mm audio jack which let users easily connect it with other devices without even using Bluetooth. But some console users are unable to use Studio3.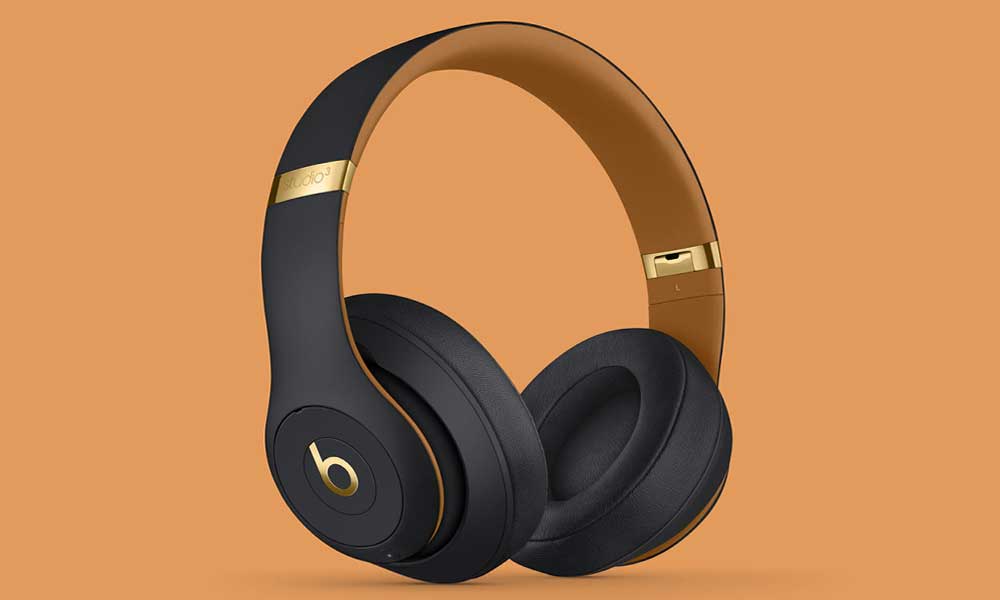 Fix: Beats Studio 3 Not Working on PS4, PS5, or Xbox Series Consoles
It seems that some PlayStation and Xbox consoles might not gonna work well with Bluetooth wireless headphones due to compatibility issues. Either they can connect using the 3.5mm audio jack or they need a compatible headphone to connect easily. So, if you're facing some issues with the connectivity or the headphone can't connect at all, make sure to follow the possible workarounds below to check out. So, without wasting any more time, let's jump into it.
1. Connect 3.5mm jack to PS4 Controller
First of all, you should connect your 3.5mm audio jack to your PS4/PS5 controller and follow the steps below to make it work.
For PS4:
Make sure to connect the headphones to your DualShock controller via a 3.5mm jack.
Now, go to PS4 'Settings' > Scroll down and select 'Devices'.
Choose 'Audio Devices' > Go to 'Output Devices'.
Ensure to select the 'Headset Connected to Controller' option.
Go back and select 'Output to Headphones' and make sure the 'All Audio' option is selected.
If the headphone volume is high or low enough, make sure to adjust the volume level according to your needs by heading over to 'Audio Devices' and playing with the 'Volume Control (Headphones)' option.
For PS5:
PS5 users can easily connect the Beats Studio 3 wireless to the PS5 DualSense controller via a 3.5mm audio jack and all audio can automatically be routed to the headphones. But interested users can also configure the headphone settings by following the steps below:
Connect the Beats wireless headphone to the controller.
Now, press the PS button on the controller > Head over to Sound (speaker icon).
Here you'll get two options such as 'Output Device' and 'Headphones'.
You'll need to select 'Headphones' and then you can adjust the volume.
By default, audio should be routed to your headphones when you connect to the PS5 controller. Still, if you're facing any issues then make sure to select the 'Output Device' option and select 'Controller Headset'. [DO NOT select 'HDMI Device (TV)']
For Xbox One:
The Xbox One console doesn't support Bluetooth so you'll have to directly connect your headphone via the USB adapter to the controller. Otherwise, you can also use a 3.5mm audio cable to connect the headphone to the controller. Obviously, the audio cable connectivity is much more convenient and stable enough for uninterrupted sound transmission.
2. Reset Beats Studio 3 Wireless
You can also reset your Beats Studio 3 Wireless headphone because sometimes issues with the Bluetooth connectivity can appear on your headphone themselves. Once you reset it and connect to the computer again, the problem should go away. To do so:
Press and hold the power button + volume down button for 10 seconds on your headphone.
Once the LED indicators start flashing, release the buttons.
Now, your Beats Studio 3 headphones are reset and ready to be set up with your devices again.
Search for the headphones on your computer and connect them.
3. Charge the Headphone
Make sure to charge your headphone properly using the stock cable and a genuine adapter for around 1-2 hours. A low battery level can also deny the system to get paired and connected until it charges up to a certain level. So, simply plug the micro-USB cable into your headphone and connect it to the computer or power bank or power socket via an adapter. Your Beats Studio 3 will begin to charge and after an hour, you can try connecting it.
4. Power Cycle Beats Studio 3
Some reports are suggesting that the RemoteTalk may not work in some cases. That's why it's better to simply turn off your Beats Studio 3 headphone and then turn it on again. It will basically disconnect the glitch of music playback or call session from the device and renews the connection. But it seems that the headphone isn't connecting and you'll make sure to perform a power cycle on your wireless headset to clear out temporary glitches or cache data issues.
Press and hold the power button on your headphone to power it off.
Wait for around 10 seconds then press and hold the power button once again to power it on.
Now, check whether it's able to connect to the computer or not.
5. Try Using Another Headphone
You can also try using another headphone with the console to cross-check if the problem is still bothering you or not. If in case, the other headphone is working fine with your console, the chances are also high that somehow your headphone has some issues.
6. Contact Beats By Dre Support
If none of the methods did work for you then make sure to contact Beats by Dre Support using this link to create a ticket for your specific issue. If your device is under warranty, you can claim for a replacement or get it repaired by the professionals for free unless somehow you've damaged any part of the headphone physically.
That's it, guys. We assume this guide was helpful to you. For further queries, you can comment below.