Call of Duty: Warzone 2 is one of the most popular free-to-play battle royale games with millions of players around the globe. While your gaming skill is the key asset to winning against other players, you can't ignore the impact of graphics drivers. You obviously would not want to lose any game because of performance, graphics, or any other software issues. Hence, a combination of good hardware, the best graphics drivers, optimized settings, and your gaming skills is the best weapon to win any battle in COD Warzone 2. This blog post will tell you the best AMD and NVIDIA graphics drivers for Warzone 2.
Published by Activision, Call of Duty: Warzone 2.0 is a popular battle royale video game developed by Infinity Ward and Raven Software. It was released last year in November for PC and various consoles. We have covered extensively about Warzone 2 on this blog. And, this post teaches you about the best graphics drivers for AMD and NVIDIA.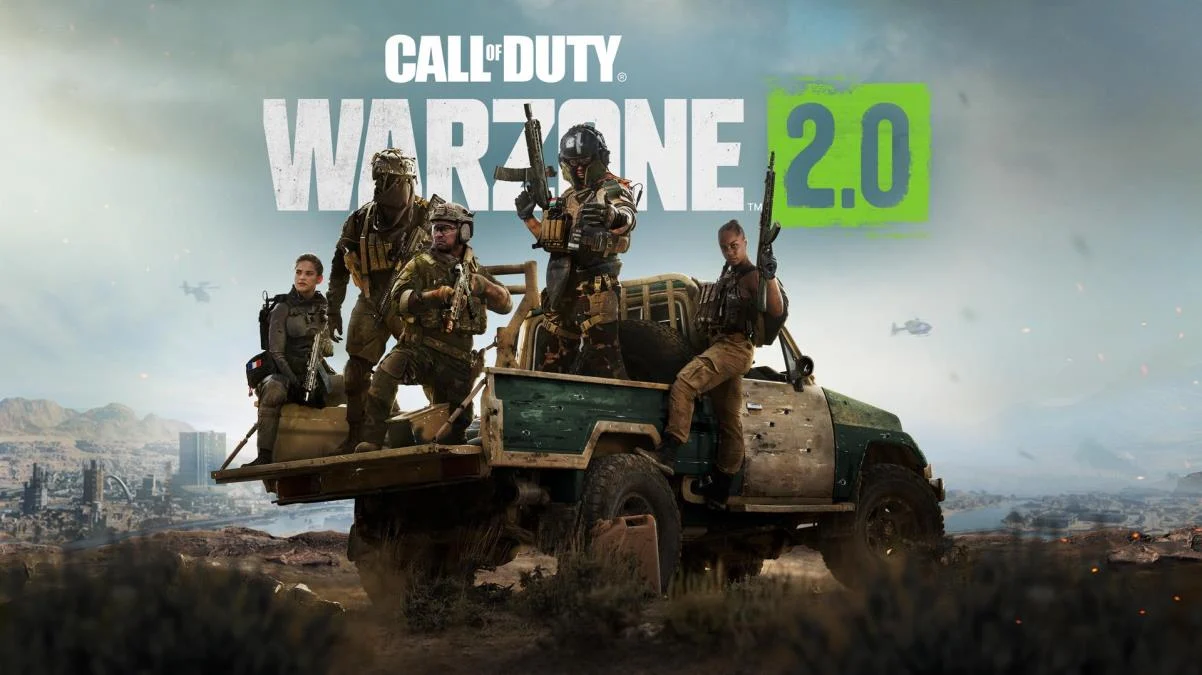 Why Should You Care About Graphics Drivers?
Graphics drivers are software programs that act as a bridge between the operating system and the graphics hardware. They are crucial components that do the job of rendering graphics and video output. So, if you are not using the right and up-to-date graphics driver, it can negatively impact your gaming experience as it may result in slow frame rates and other display issues. Hence, using the best graphics drivers will improve the framerates, offer better graphics, and reduce lag or shutter.
Now that you know how important graphics drivers are, let's take a look at the best graphics drivers for your AMD-powered computer.
Best AMD and NVIDIA Graphics Drivers for Warzone 2
NVIDIA GeForce Game Ready Driver: There's a Game Ready Driver (GRD) for NVIDIA users. It's specifically made for high-end games focusing on delivering the best performance. The Game Ready Driver is regularly updated with new optimizations and bug fixing. You'll also see Studio Driver (SD) on the NVIDIA drivers download page. While the Game Ready Driver focuses on improving gaming performance, the Studio Driver is optimized for video editing, 3D rendering, and graphic designing. Using the Studio Driver (SR), you'll get the best performance and stability on applications such as Adobe Premiere Pro, Photoshop, etc.
To download the NVIDIA GeForce Game Ready Driver, go to this page, enter the required details, and click Search. Now, you'll be taken to the download page.
AMD Software: Adrenalin Edition: This is a powerful software for AMD-powered computers aimed to improve performance. Not just the performance improvements, the Adrenalin Edition software can also reduce the lag by intelligently controlling the CPU queue job ahead of GPU work. Plus, the software can deliver higher frame rates by dynamically adjusting resolution during camera rotation in first and third-person games, and there's AMD Radeon Chill technology to keep the system cool while saving the battery.
AMD Adrenalin software also brings AMD Radeon Super Resolution. It uses an advanced algorithm to upscale the image. Thus, you get a higher resolution and better image quality without compromising performance. With the Adrenalin software, you also get AMD FreeSync technology to eliminate screen tearing and stuttering, AMD Image Sharpening for better image quality, AMD Integer Scaling, and AMD Noise Suppression technology that reduces background noise for clear communication.
Visit this page to download the AMD Software: Adrenalin Edition on your computer.
Having the best AMD and NVIDIA graphics drivers is not enough, you should also have the best settings on Call of Duty: Warzone 2 for the best gameplay.
Best Graphics Settings for COD Warzone 2 on PC
For the Global Quality
These settings will help to increase and enhance the overall display quality of the game.
Put Quality Presets into the Custom
Set Render Resolution to 100%
Set Upscaling/Sharpening to FidelityFX CAS
FidelityFX CAS Strength to 80
Put Anti-Aliasing to SMAA T2X
Anti-Aliasing Quality: Low
Video Memory Scale: 90
For Details and Texture
These settings will help to make the game textures including character and terrain sharp.
Texture Resolution: Low
Texture Filter Anisotropic: Normal
Nearby Level of Detail: High
Distant Level of Detail: High
Clutter Draw Distance:
Particle Quality: Low
Particle Quality Level: Low
Bullet Impacts & Sprays: Off
Shader Quality: Low
Tesselation: Off
Terrain Memory: Max
On-Demand Texture Streaming: Off
Streaming Quality: Low
Volumetric Quality: Low
Deferred Physics Quality: Off
Water Caustics: Off
For Shadow and lighting
This will help in making shadows and lights in the game realistic. These settings are quite heavy, so only configure them if you have a good dedicated GPU installed.
Shadow Map Resolution: Low
Screen Space Shadows: Off
Spot Shadow Quality: Low
Spot Cache: Low
Particle Lighting: Normal
Ambient Occlusion: Off
Screen Space Reflections: Off
Static Reflection Quality: Low
Weather Grid Volumes: Off
For Post Processing Effects
These are some additional settings that will enhance the gameplay effects.
Nvidia Reflex Low Latency: On
Depth of Field: Off
World Motion Blur: Off
Weapon Motion Blur: Off
Film Grain: 0.00
We hope this guide was useful to you in optimizing your computer for the best experience on Call of Duty: Warzone 2. If you want to customize even further, check out the best graphics settings for COD Warzone 2 for RTX 3070, 3080, 3090, and other graphics cards.