Fire Emblem Engage is a tactical role-playing game. Nintendo published it, and Intelligent Systems developed it. Because of the gameplay, everyone is just loving and having fun with the game. The variety of characters that are available in the game increases player excitement.
The characters in Fire Emblem Engage improve as you progress through the game. One of the amazing characters is Panette. But, you can make it better with the help of the best class. However, some users are not knowing the best class for Panette in Fire Emblem Engage. If you are also one of them and searching for a guide, then don't worry, your search ends here. In this guide, we will discuss about the best class for Panette in the Fire Emblem Engage game. Make sure you read the full guide to know about it in detail. Now, without wasting any time, let's check out the guide.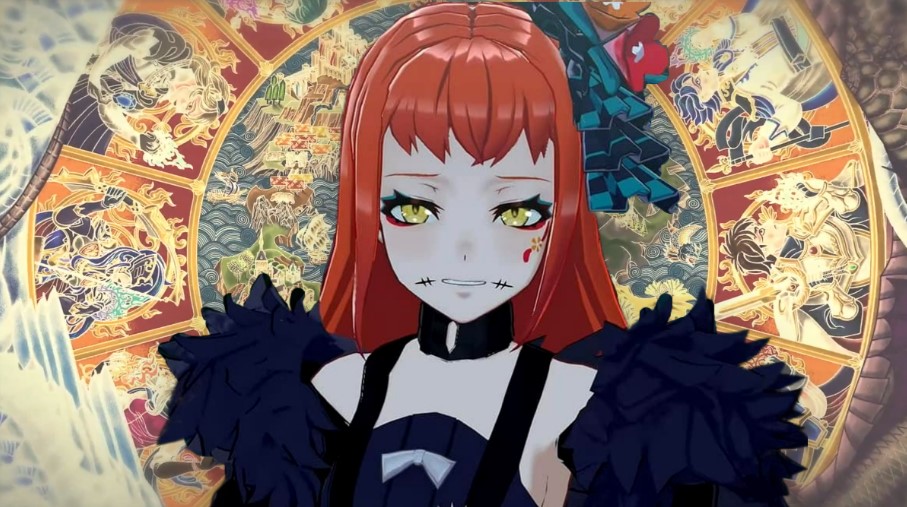 What is the Best Class for Panette in the Fire Emblem Engage?
There are compelling reasons in favor of Panette being an axe-wielding Wolf Knight, assuming you've been following the most recent Fire Emblem Engage build-crafting debate. However, after completing Panette's first 20 levels as a Berserker, then as a Wolf Knight, and then back as a Berserker. She has a lot, much greater impact as a Berserker than she does while riding a wolf.
The two factors that account for this are her stats and how most Fire Emblem Engage armies to develop.
Strength (25), Dexterity (19), HP (46), and Speed (19) are Panette's strongest base stats (13). Her growth rate is as follows.
HP – 75
Str – 45
Mag – 10
Dex – 40
Spd – 25
Def – 30
Res – 15
Lck – 20
Bld – 15
Panette naturally gravitates toward a job that requires her to be able to deliver a powerful blow (or an axe, in this case) and receive one in return. She can compensate for her lack of armor by deflecting blows thanks to her strong Speed and Luck, which also provide her higher sustainability. Let's now compare the growth rates of the Wolf Knight and the Berserker.
The growth rate of Berserker is as follows.
HP – 30
Str – 30
Mag – 0
Dex – 5
Spd – 10
Def – 5
Res – 0
Lck – 0
Bld – 10
The growth rate of Wolf Knight is as follows.
HP – 10
Str – 5
Mag – 0
Dex – 15
Spd – 20
Def – 5
Res – 20
Lck – 20
Bld – 0
As we can see, the Wolf Knight puts a lot of emphasis on moving quickly, making follow-up attacks, and dodging blows. Since they lack the strength to one shoot targets in the middle to late stages of the game, they are simply highly mobile assassins designed for clearing out the trash on the battlefield.
On the other hand, berserkers are there to be struck and to strike back. This class also illustrates and reflects Panette's natural increase in Speed. Although it is doubtful that Panette would ever receive a follow-up strike, her capacity to deflect blows is still influenced by her speed stat.
Panette's presence on the battlefield as a Berserker has a significant effect. She gives the damage per round that you just cannot get from an armored unit and is able to preserve space by keeping hostile units away from smaller targets. She is also more effective as a Berserker for the following reason:
You most likely have a large number of mobile and long-range devices.
There is no shortage of long-range units with Wyvern Knights filling the air, Great Knights holding the ground, and Sages, Mage Knights, and Snipers firing attacks from a distance. Even if we have some outstanding Generals, Successeurs, and Swordmasters in the roster, it is still satisfying to have a frontline unit that is capable of dealing damage as well as absorbing it.
Conclusion
This was all for the guide on the Best Class for Panette in Fire Emblem Engage. We hope that with the help of this article, you were able to know about the best class for Panette. There are many more characters available in the Fire Emblem Engage game. To know about their best class, do check out our website.
Also, if you have any queries or questions, do let us know by mentioning them in the comment section. We will try our best to solve them and provide you with a guide on it. Moreover, for more such helpful guides, do check out our website.