Fire Emblem Engage is a tactical role-playing game. Nintendo published it, and Intelligent Systems developed it. Because of the gameplay, everyone loves and has fun with the game. The variety of characters that are available in the game increases player excitement.
The characters in Fire Emblem Engage improve as you progress through the game. One of the amazing characters is Louis. But, you can make it better with the help of the best class. However, some users do not know the best class for Louis in Fire Emblem Engage. If you are also one of them and searching for the same, then don't worry. This guide will discuss the best class and skill for Louis in Fire Emblem Engage. So, make sure to read the full guide to know about it. And now, let's start the guide without wasting any time.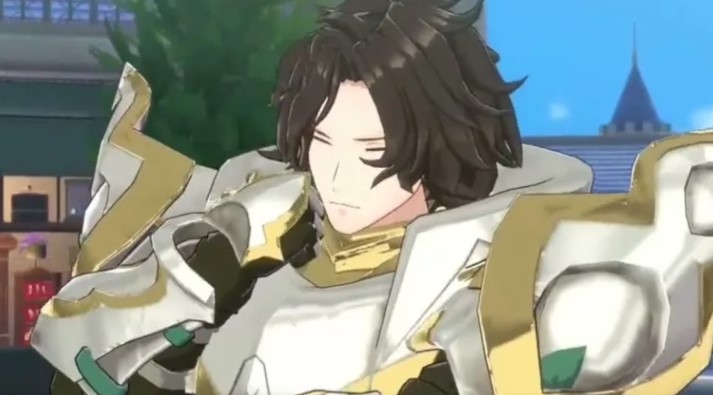 What is the Best Class for Louis in Fire Emblem Engage?
Louis exudes the refined, simple air that suits his status as a retainer to the prince and princess of Firene. We do not have to go through any crazy hoops as we do for Anna in terms of what level to advance him to and what ring he should be awarded.
All we need to do is obtain our Master Seal. This is due to the fact that Louis' top classes are either General or Great Knight. Which class you choose will come down to personal choice or cold, hard statistics because both are high tier from early to late game.
The natural increase of Louis' stats is highly skewed toward HP (75%), Strength (40%), and Defense (50%). He is a tank in every sense of the term who also wants to be able to deal it out.
Compare that to the rates of growth for his two top choices.
The distribution of the General's growth rate is as follows:
Defense is 30%
Strength is 20%
Health is 25%
Louis and that class work well together and have the highest natural growth rates and maximum potential. But hold off on writing off Great Knight just yet.
The Great Knight offers the following stats.
HP is 20%
Strength is 15%
SKL or Hit and Crit Rate is 15%
Defense is 25%
Resistance is 10%
This is a significantly more balanced build, which would make Louis more well-rounded. However, it also provides stronger class skills and higher mobility.
Generals have the class talent called Swap, which enables them to switch places with an adjacent ally. Lackluster and situational.
The class skill known as "Allied Defense" is available to Great Knights, and it allows Louis to take 3 less damage from an enemy if the unit is in close proximity to one. A bit tiny better.
Now, you might be wondering that which class would be best for Louis? It depends on your playing style and army. Louis makes a great general if you're in need of a tank that can take harm. Louis, though, as a Great Knight with a Sigurd Ring, may completely decimate in the early to mid-game.
The finest rings to wear if you do plan to Master Class as General are Marth, Leif, or Ike. Now, if you want to know the best skill for Louis, then continue reading.
What is the Best Skill for Louis in Fire Emblem Engage?
Defense: Ike at Level 19. It grants Defense +5.
Lance Power 5: Sigurd at Level 18. It grants Attak +10 at a cost of Avo -10 when using a lance. (only if you select Great Knight).
Resolve+: Ike at Level 18. If unit's HP is 75% or less after battle, then it grants Def/Res+7 as long as unit's HP stays below 75%.
Vantage++: Leif at Level 18. If unit's HP is 75% or less and opponents initiates battle, then unit can counter before the opponents first attack.
Conclusion
This was all for the guide on Best Class and Skills for Louis in Fire Emblem Engage. We hope that with the help of this guide, you were able to know about the best class and best skills for Louis. There are many more characters in the game Fire Emblem Engage. To know their best class and skills, so check out our website.
Also, if you have any queries or questions, then do mention them in the comment section below. So that, we can try our best to solve them and provide you with a guide on it. And, for more such helpful guides on Fire Emblem Engage, do visit our website.