Are you here to install Custom ROM For Huawei Honor 8 ? then you are at the right place. Before installing make sure you have unlocked bootloader and installed TWRP Recovery on Honor 8. After the release of TWRP Recovery for Honor 8, we knew our XDA developer will start building custom ROM for our amazing Honor 8. So here i will give the full guide and collection of best custom ROM for Huawei Honor 8. Download the full custom ROM from below download link for Huawei Honor 8. Make sure to download the right custom firmware.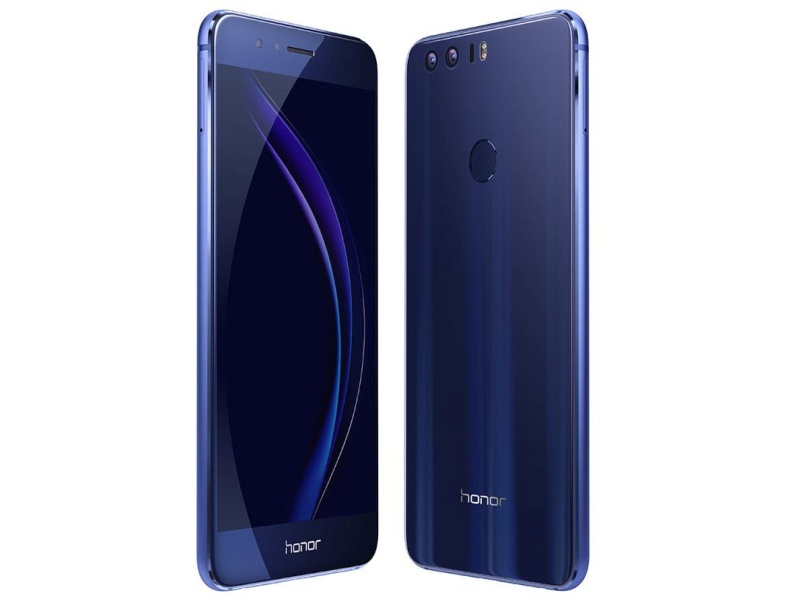 Best Custom ROM for Huawei Honor 8
Before moving to installation and download, let us know the difference between CUSTOM ROM and STOCK ROM.
What Is Android Stock ROM?
When you buy a brand new Android device, it comes equipped with a "stock ROM," also known as the "stock firmware". The stock ROM is the preinstalled operating system in your device. The stock ROM has limited functionalities that are defined by the phone's manufacturer. If you wish to have extra features added to your device, then you will have to resort to custom ROM.
What Is An Android Custom ROM?
As you all know Android is an open source platform where a developer can take all the source code from Google and build their own operating system images for Android phones and tablets from scratch. This Custom or Home built app is known as Custom ROM. Custom ROM replaces your Android Operating system (Stock ROM) which comes with your Phone or Tablet. It comes with a kernel which makes it a fully standalone OS. So some developer in Android Community will customize the Android OS by stripping all the Garbage and makes it a pure android experience with no carrier-installed app or OEM apps.
This Custom ROM is been updated regularly by the community and developers where they fix all the bugs related reports. Custom ROM also allows you to experience latest Android OS even if the OS has not available to your tablet.
With Android gaining a lot of traction recently, you must have been hearing the term "custom ROM." Don't worry if you have not heard it. We will explain it here.
To know more : CLICK HERE
Find the best custom ROM here below.
Today we will help you to install any Custom ROM for Huawei Honor 8. To install custom ROM on Honor 8. First of all, you need to flash TWRP Recovery on Honor 8. Follow this step to install TWRP Recovery.
Here are the list of Best Custom ROM for Huawei Honor 8
List of Best Custom ROM for Huawei Honor 8 :
Download the Custom ROM for Huawei Honor 8 here. Make sure to follow the steps carefully. We are not responsible if you damage your phone.
ALSO READ : Root And Install TWRP Recovery On Huawei Honor 8
AOSP Android 9.0 Pie
Android 9.0 Pie is the 9th iteration and a major update of Google's Android OS. The new Android Pie brings a couple of design changes to the successor Android Oreo but the most notable one is the gesture-based navigation system. Other features of Android 9 Pie are New Quick Settings UI design, Redesigned volume slider, Advanced Battery with AI Support, Notch Support, Improved Adaptive Brightness, Manual theme selection, Android Dashboard which Google calls Digital Wellbeing, and more other features.
Download ROM Here
OmniROM:
OmniROM is one of the latest Custom ROM developed by many developers as a group project. This includes developers from Chainfire, Xplodwild, and Dees_Troy. The ROM is based on the AOSP or the Android Open Source Project like most of the Custom ROMs out there.
Download ROM Here
Pixel Experience ROM:
As the name suggests, ROM brings the real Google Pixel Experience ROM on Huawei Mate 10 Lite. It has all the features and applications which comes out of the box with Google Pixel smartphone. Now you can experience the real Pixel Smartphone with this ROM.
Download ROM Here
AOSP Android 8.1 Oreo:
After rolling the Android 8.0 Oreo, we know that Google will surely come up with the latest version which will improve the features which were implemented in Android 8.0 version.
As you'd expect, Android 8.1 Oreo is an incremental update that builds out some of the new features found in the first version of Oreo. Android 8.1 Oreo is an improved version and shortcomings of Android 8.0 Oreo – This doesn't mean Android 8.1 doesn't include the new feature because it does. Here are all the features of Android Oreo [8.0/8.1]
Download ROM Here
Resurrection Remix
Resurrection Remix is based on Android 7.1.1 Nougat and it has added the features from CM, Slim, Omni and original Remix ROM builds. This creates an awesome combination of performance, customization, power and the most new features, brought directly to your Device.
Lineage OS 14.1
LineageOS is a continuation of what CyanogenMod was. After the death of Cyanogenmod, due in part to internal conflicts within Cyanogen Inc. Don't worry, though: A new fork of CyanogenMod called Lineage OS is taking up the mantle, and it will keep most of what you loved about CyanogenMod. Lineage OS (Another open-source operating system for smartphones and tablet, based on the Android mobile platform) will be a continuation of what CyanogenMod was, However Lineage OS is still information phase. The success of this project.
LineageOS is based on the Android Open Source Project with extra contributions from many people within the Android community. It can be used without any need to have any Google application installed. Linked below is a package that has come from another Android project that restore the Google parts. LineageOS does still include various hardware-specific code, which is also slowly being open-sourced anyway. This Lineage OS 14.1 is a new Custom ROM For Mi 5
AICP ROM
AICP is known by everyone as Ice Cold Project that started on Desire HD and since then evolved into a mature ROM with the BEST community you can find!!! Until Lollipop,the rom has always been AOKP based. Unfortunately, since AOKP either stopped development or will make a comeback later this year, we changed our base to CM when it comes to hardware, drivers and some features. If there are any bugs, either we will sort them or CM team if it concerns their modifications. This rom isn't CM supported so no need to report errors or bugs to them!!
Paranoid Android
Paranoid Android 2017 Nougat Resurrection is back with many old and new features which has revamped and brings the latest version of Android 7.1.2 Nougat. The new version of Paranoid Android Nougat comes with Pie Control mode, custom camera binaries, themes support (Built in Color Engine) also can use Substratum which replaces color engine, ota updates, design, Gesture Support, immersive mode (run any app in full-screen view), etc.
With Immersive mode, you can activate the Pie Control and use it to make the full screen view without status or navigation button. You can also customize the navigation buttons, battery icon, and other features. As we said, Paranoid Android Nougat is back from the dead which also comes with various performance and battery improvements.
Before installing this make sure you have latest Ressurection Remix OS or LineageOS 14.1 on your phone.
PRE-REQUISITE
This will work on Huawei P9 (Don't Try this in Any other device):
Officially Supported Devices: EVA-L09, L19, L29, AL10, DL00 & TL00
Charge your phone up to 80% or 70%.
You will loose the original ROM or any CUSTOM ROM if you already installed on your phone. So make sure to Backup your phone before doing this step using TWRP or CWM or any Custom Recovery.
Download all the Zip files from below and Place it in your phone's root of internal memory.
Here Is The Full Guide On How To Install Custom ROM On

Huawei P9:
Guide to Flash Custom ROM and Gapps using TWRP
Enjoy Custom ROM on Huawei P9 Device.