Apple's Safari browser has evolved substantially in recent years, and it is a daily driver for most Apple users. The Safari browser's security and other privacy features keep it a notch above most other web browsers. But when it comes to third-party customization support features like extensions, Chrome is still ahead due to its larger user base.
However, Safari is catching to Chrome here too, and just like Chrome, Safari now also allows support for several third-party extensions. These extensions allow the user to perform any task that you could think of using the web browser. So here in this article, we will look at the top 10 extensions that an iPhone or iPad user can add to its Safari browser to make the browsing experience even better. So without any further ado, let's get into it.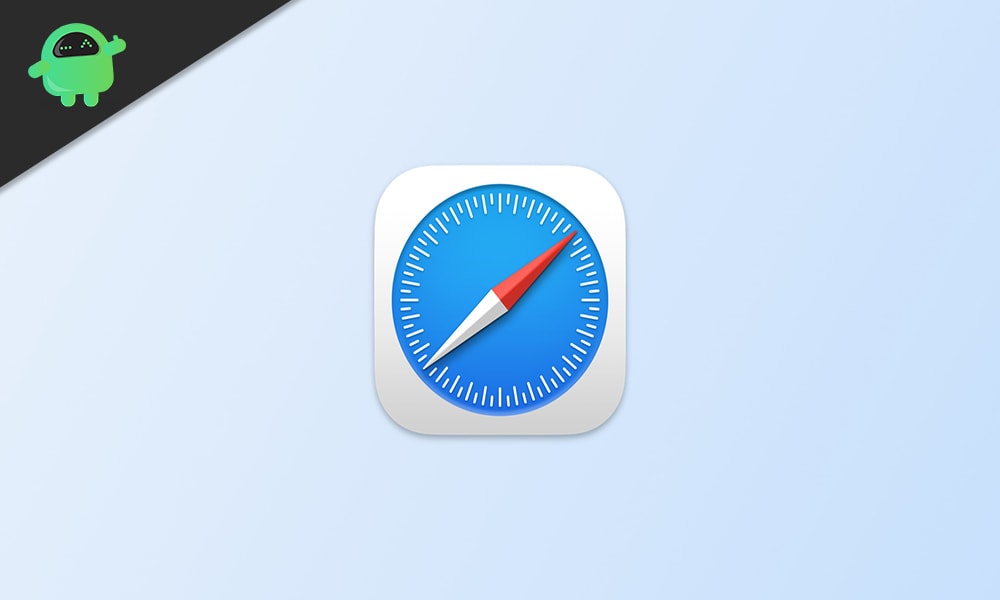 Best 10 Safari Extensions for iPhone and iPad:
This is not an official list that is based on ratings. These are just the extensions that our team uses a lot, and some of them might prove to be useful to you too. This list is in no particular order. Since you are looking for an extension, pick the one that best fits your need according to their description.
Safari Snippets: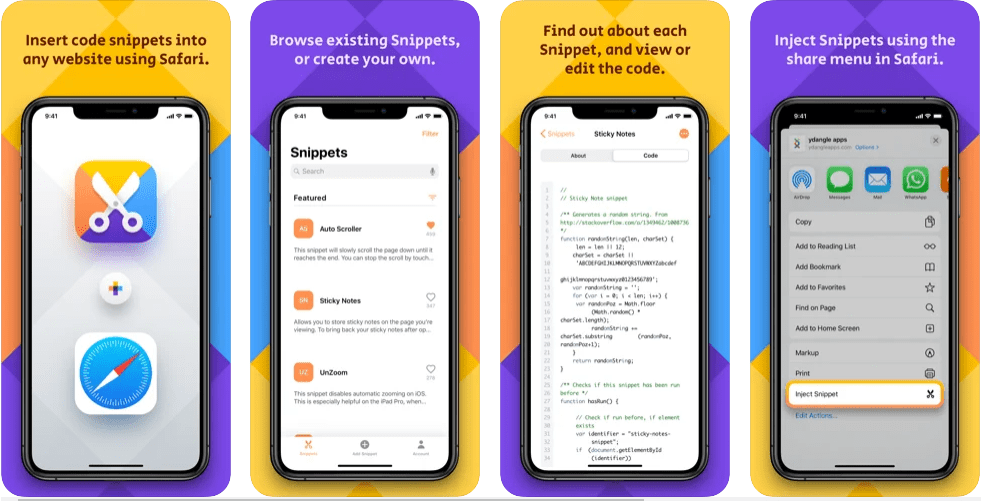 Safari Snippets is for people who like to customize their browsing experience according to their liking. They can insert little pieces of code into websites that will allow them to control zooming, change fonts, and much more. For this, you can either create your own snippets or browse in a database of snippets from other users. You can download this extension on your iPhone or iPad for free.
View Source: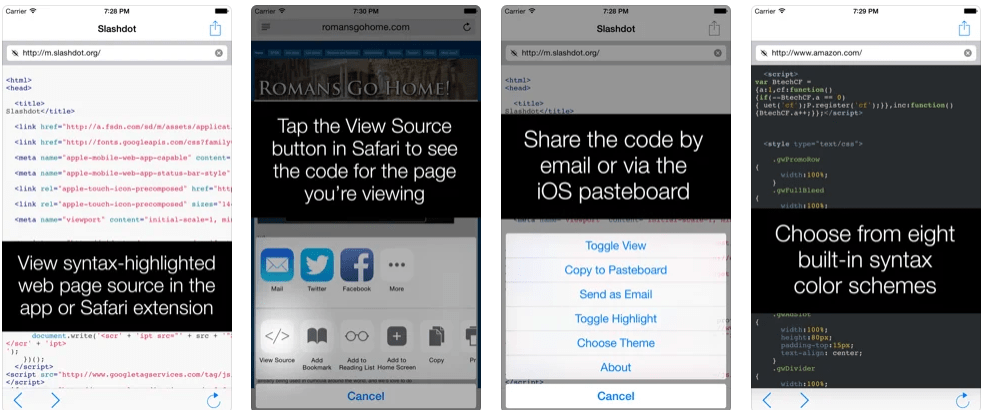 View Source lets users view the HTML, Javascript, and CSS source of any web page on the Safari browser. The inspect feature that we get with PC browsers is incorporated into this extension. To view the source of a webpage, you need to tap the Action icon and select View Source from the list of options that show up. It will display every bit of information that you require. This extension is a must for mobile web developers. You can buy this extension for your iPhone or iPad for $0.99.
WhatFont: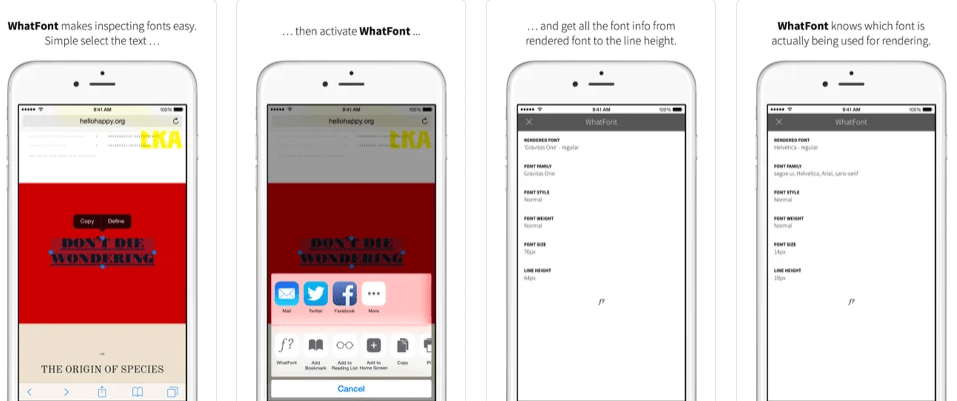 There have been times when many Apple users have wondered about a particular font they see on a webpage. There is no feature built into Safari that gives out that information, but you can use WhatFont for this use. You can select a text, activate WhatFont, and know about the font of the text you have selected. You can then get that font for yourself if you like to work around with fonts a lot. You can download this extension on your iPhone or iPad for free.
Currency Pro: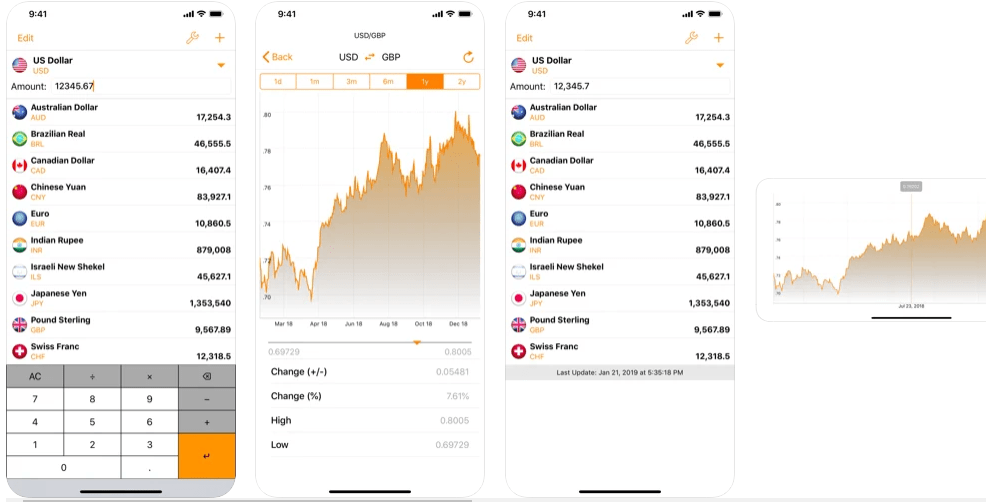 It is a money converter tool. If you deal with work that often requires converting currencies, it would be useful to get this extension on your Safari, as it will let you do quick conversions right from the browser. It provides real-time exchange rate information, and it can be used offline too. It supports ver 170 different currencies and precious metal(gold, silver, platinum) rates. It comes with several themes that let you customize the widget according to your preferences. You can even keep track of the exchange rate in real-time using the exchange rate monitor widget that comes with it. You can buy this extension for your iPhone or iPad for $0.99.
Microsoft Translator:
We are limited in terms of our understanding of different languages. We cannot understand every language, but there will be times when we encounter foreign languages while doing some work. In that case, having a translator tool on your iPhone or iPad will be a big help.
The Microsoft Translator is a translator extension that can help you read and understand content in more than 70+ languages. It has a simple UI that allows translation of text, voice, and even text in pictures. You can download this extension on your iPhone or iPad for free.
Pocket: Save. Read. Grow.
We often come across articles or pieces that we want to read, but due to some time restrictions, we are forced to skip on them. Well, there is a way to save them till later to read. And this possible due to the Pocket Safari extension. You can save articles, news stories, videos, and more with just a tap on the screen. Additionally, the well-designed simple UI makes it a comfortable user experience. You can download this extension for your iPhone or iPad for free, but the premium version of it costs $4.99.
1Password: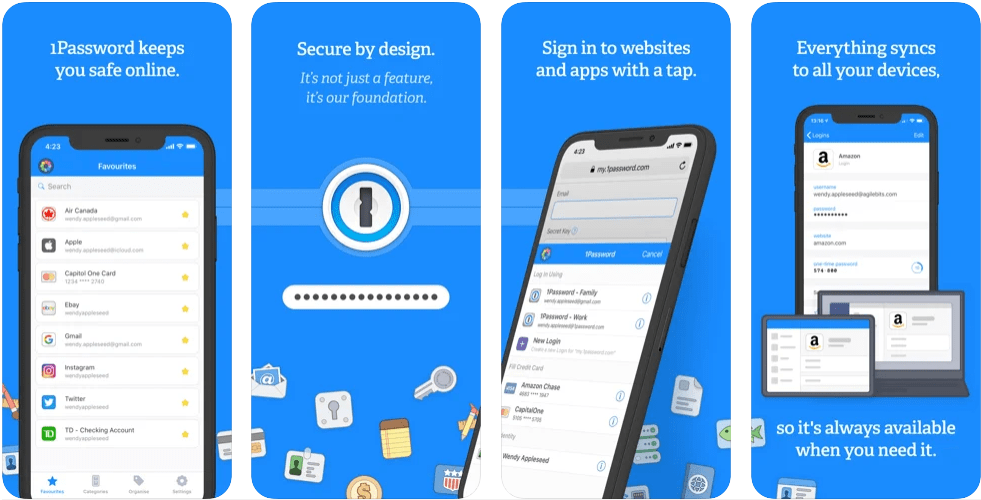 This is a password manager extension made for Safari running on iOS and iPadOS. You can use it to store your passwords for various accounts that you can access anytime to sign in to a website. If you are opening up a new account somewhere, you can even use it to generate strong passwords. We also have the option of creating several vaults here that lets you keep every neatly organized. You can download this extension for your iPhone or iPad for free, but the monthly subscription costs $3.99 per month.
HTTPS Now for Safari: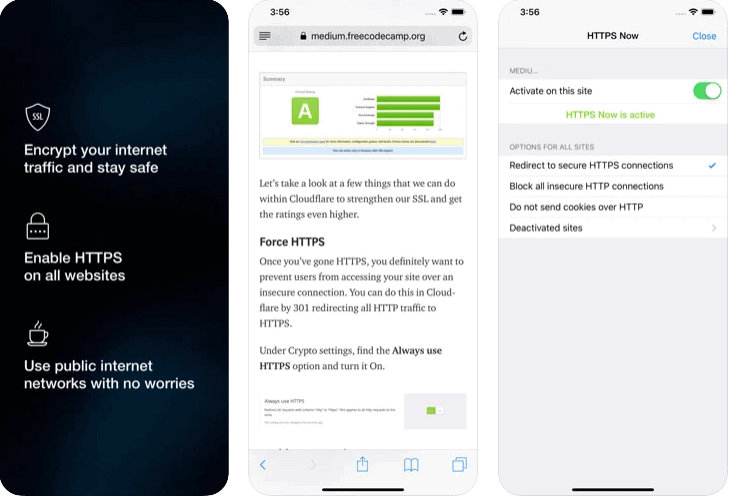 HTTPS Now is an extension built solely for safeguarding browsing data safe. It creates a tunnel to load the webpages over an SSL/TSL protocol, thus providing communications security. The extension redirects all Non-secure HTTP site requests to HTTPS protocol to prevent any third party from retrieving any data. You can buy this extension for your iPhone or iPad for $1.99.
Awesome Screenshot for Safari: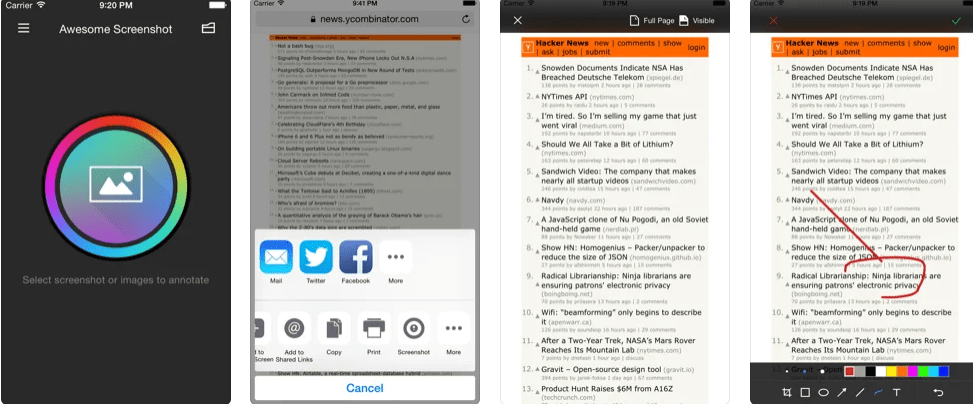 Awesome screenshot is an extension for Safari that lets you edit and work on your screenshots according to your liking. You can make notes, draw lines, annotations, and even general marks upon your screenshots. This extension will also allow you to capture extended screenshots, which means you can even capture an entire webpage in a single image file. This feature is not available in the native screenshot feature of iOS and iPadOS. You can download this extension on your iPhone or iPad for free.
Pinterest: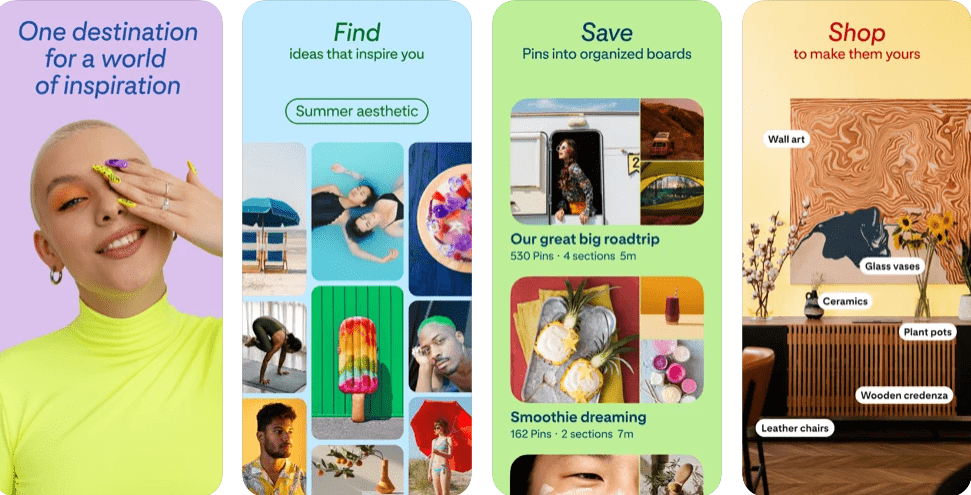 With the Pinterest extension for Safari, you can save any post or inspiration that you like. It can be a tech help, a DIY project, a fashion lookbook, and more. With just a single click, you can pin your favorite ideas and view them whenever you please again and again. You can download this extension on your iPhone or iPad for free.
So these are the top 10 Safari extensions for iPhone and iPad users. If you have any questions or queries about this article, then comment below, and we will get back to you. Also, be sure to check out our other articles on iPhone tips and tricks, Android tips and tricks, PC tips and tricks, and much more for more helpful information.