Apple iPads are one of the most selling devices in the smart tablet industry with a major share from iPad Air and iPad Pro. Thankfully Apple is supporting these tablet devices with software updates every year. Recently, Apple has announced at the WWDC22 event about iPadOS 16 with new amazing features. Since the update has been released, many users have been wanting to update their iPads. Although iPadOS 16.2 is quite new with added features, many users are encouraging several issues with the update.
Its true that iPadOS 16 is one of the best software iterations Apple has given to its tablet users. But despite of a version iteration above from the original iPadOS 16, iPadOS 16.2 has some bugs and glitches which might bring additional problems to the table. Today in this post, we will discuss this issue in detail and will share 5 Reasons Why Not to Install iPadOS 16.2 and a few reasons on Why you Should Update the iPad to the latest version.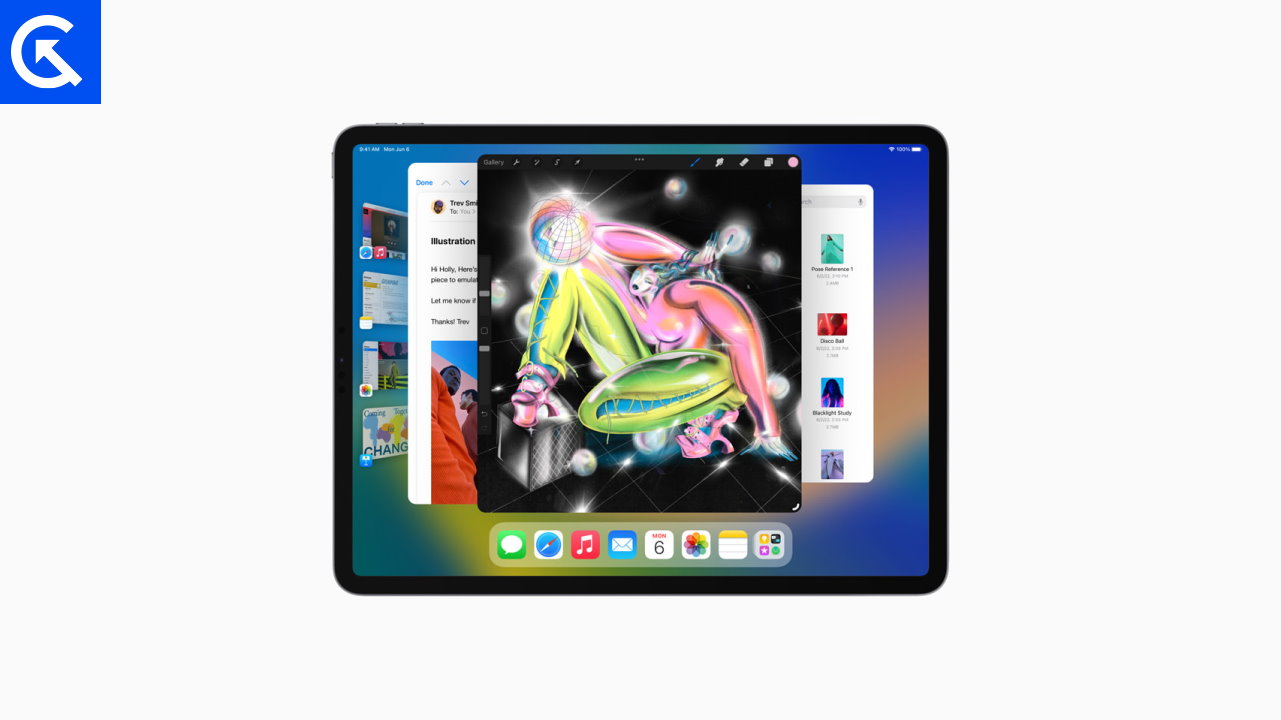 5 Reasons Why Not to Install iPadOS 16.2
Even though the new iPadOS update usually means that you are getting new features and improvements in your existing system. But many users have reported otherwise after experiencing the iPadOS 16 update. Here are some of the reasons why you should wait and avoid updating to iPadOS 16.2 version.
Performance Decline
Productivity is one of the most important aspects for iPad users and most of them use it for office or productivity use. However, with the new iPadOS 16.2 update, many users report that the tablet has gone pretty slow. This is true for iPad variants with the model release year – 2017, 2018, and 2019. For newly released iPads, the performance is a little bit slow but manageable to some extent. So it's good to wait and only update until a stable version is released.
App Compatibility Issues
iPad applications usually have a lot of compatibility issues due to their large form factor screen size. Since the original update of iPadOS 16, many apps are still not running perfectly to this date. With the latest iPadOS 16.2 update, this problem is going to increase more. Majority of productivity apps including sketching apps, video editing apps, and photo editing apps do face compatibility issues from time to time. So if there are any apps that you use regularly, pls confirm whether they are compatible with iPadOS 16.2 update.
Battery Discharge Issue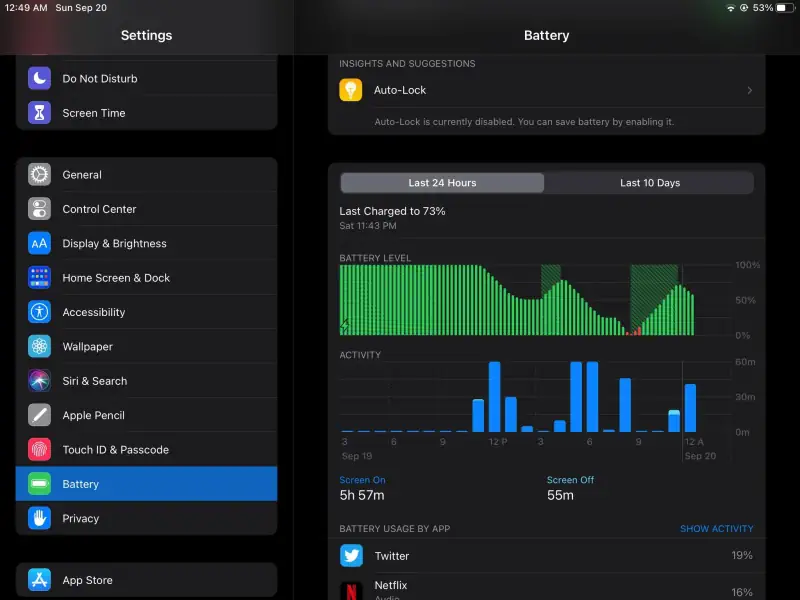 Battery is one of the most important aspects for any Ipad user as due to the big screen size, the battery performance may decrease rapidly. Many users have reported that iPadOS 16.2 do have battery issues for older generation of iPads, especially ranging from the 2017-2019 year of release. If battery backup is important for you, you must avoid updating to iPadOS 16.2 updates until the battery discharge issue is fixed.
Apple Pencil lag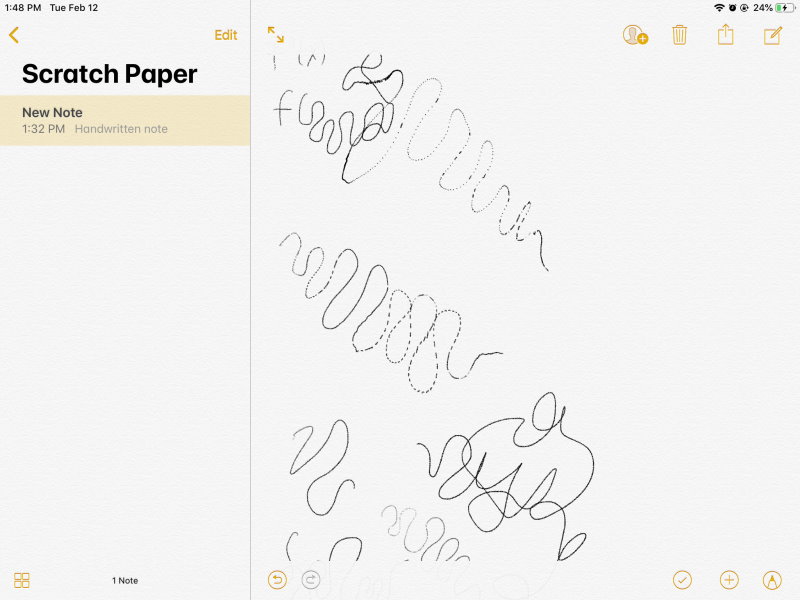 Many users use a combination of Apple Pencil and iPad for taking school & college notes. The use of Apple Pencil is not limited to taking notes but also diversifies into sketching, drawing, animation, and other productive uses. However, many uses have reported in iPad forums that they are facing significant lag using Apple Pencil with iPad 16.2 update.
Software Bugs & Glitches
iPadOS 16 has always been in the news due to its buggy nature and not finished and polished user experience. Many users have complained about many bugs and glitches in the earliest release of iPadOS 16.0 and iPadOS 16.2, which has caused great discomfort for iPad users.
Since iPadOS 16.2 was released recently, we are not sure what bugs and glitches are present in the new update. But given the track record, there will be some, and it's better to wait for a stable release.
5 Reasons Why Should Update to iPadOS 16.2
Enough with the reasons on Why Not to Install iPadOS 16.2 on your iPad as there are plenty of reasons to install the new update on your device. We will discuss a couple of new features and software improvements that iPadOS 16.2 update brings to your device.
New collaboration tools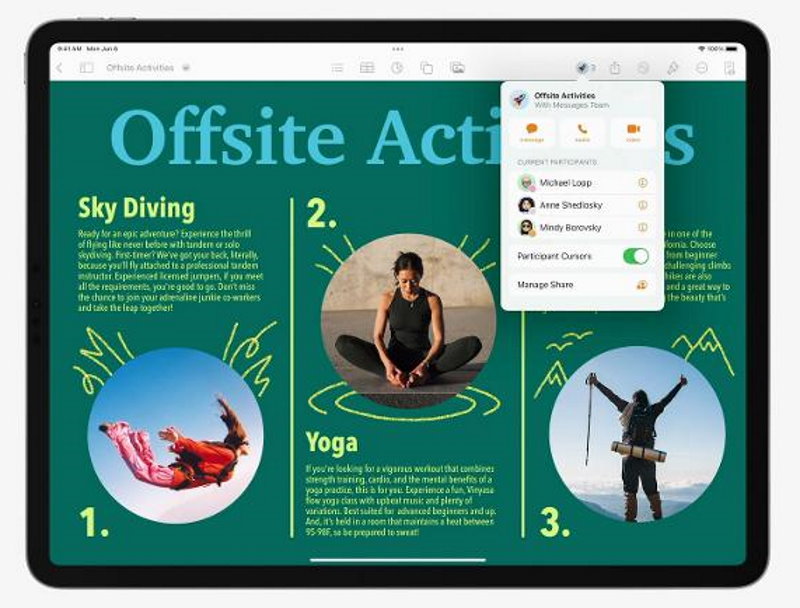 Since iPad is mostly used for education and productivity uses, Apple has released new productivity and collaboration tools that are amazing to use. These collaboration tools have been integrated directly into Messages, Keynote, Numbers, Pages, Notes, Reminders, and Safari, as well as third-party apps.
Live Text for Video & Other Upgrades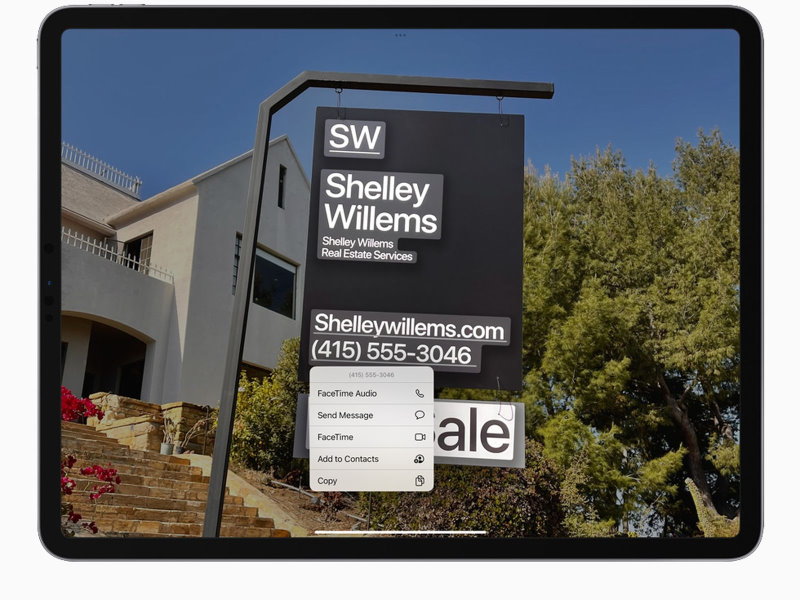 Apple is considerably working on its new live text feature which can actively translate text and other components from real-world photos and videos. With the new iPadOS 16.2 update, this feature is now improved along with other considerable improvements.
These are some of the new features and advancements with the iPadOS 16.2 update. However, if you're facing any issues with your current iPadOS version, then you should definitely give iPadOS 16.2 a try. As most of the issues related to previous iPadOS versions are fixed in this new update.
Visual Look Up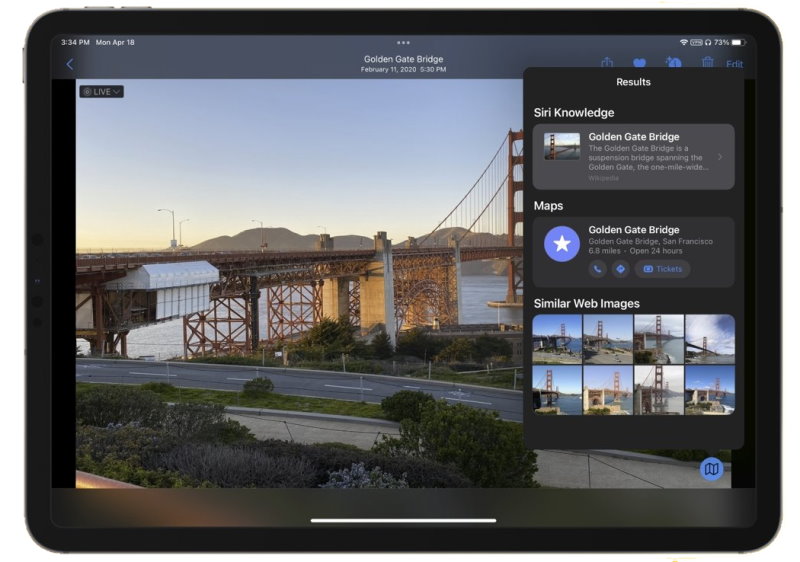 Visual Lookup is a new and important feature in modern-day iPad devices as it allows you to lift the subject from the background and isolates the subject of an image so you can copy and paste it into apps like Mail and Messages. The new iPadOS 16.2 update also brings recognition of birds, insects, spiders, and buildings and monuments in photos as well.
Family Sharing
A large chunk of iPad users are underage kids and Apple has designed the new iPadOS 16.2 update focusing on features for parent monitoring and family sharing. With the new update, parents will get an improved child account setup process making it easier to manage and control the device.
Desktop-Class Apps & Features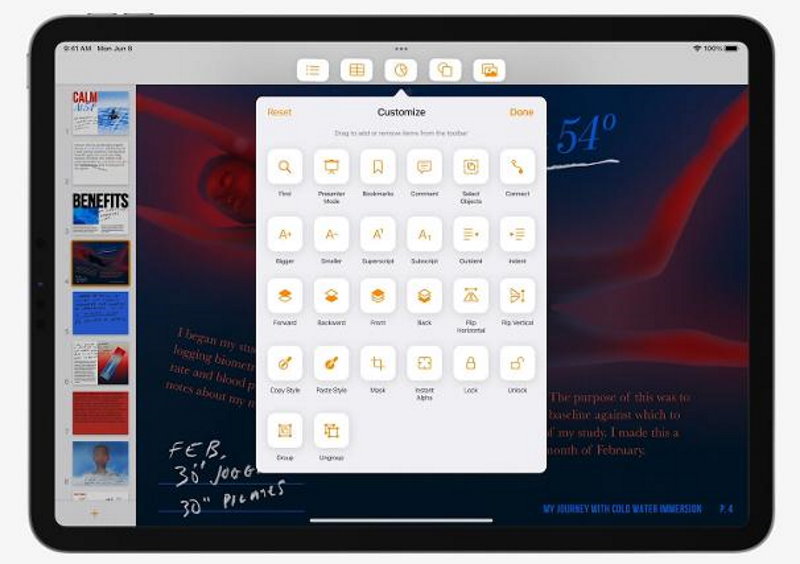 Apple has designed the new iPadOS 16 with keeping computes productivity in mind. So most of the apps and features are curated in such a way as to give you desktop class experience within the iPad ecosystem. For this, there are several menu options added in context to actions such as close, save, and duplicate, making it easier to edit documents and files in apps like Pages and Numbers. Along with this important desktop-level features such as Find and Replace is also available in apps across the system, including Mail, Messages Reminders, and Swift Playgrounds.
Conclusion
This brings us to the end of this guide for 5 Reasons Why Not to Install iPadOS 16.2 and Why Should Update the iPad. Please note that the new update does have some cons, but eventually they will be fixed by Apple developer team. Also, keep in mind that the update makes older tablet devices considerably slow and increases connectivity issues and battery drain.