iOS 16 was a major software update for Apple's mobile operating system, released in late 2020. It brought several new features, including an updated lock screen with customization, improved user experience, and a new battery percentage in the status bar. Despite these exciting new additions, iOS 16 was also known for its bugs and performance issues, which caused frustration for many users.
iOS 17 is the next major iOS update coming to the iPhone this year. Now that the next major iOS update's release date is getting closer, we can talk about its features and supported devices. So, is iOS 17 going to be any better? Is it going to be a major upgrade or a minor one? Let's find out.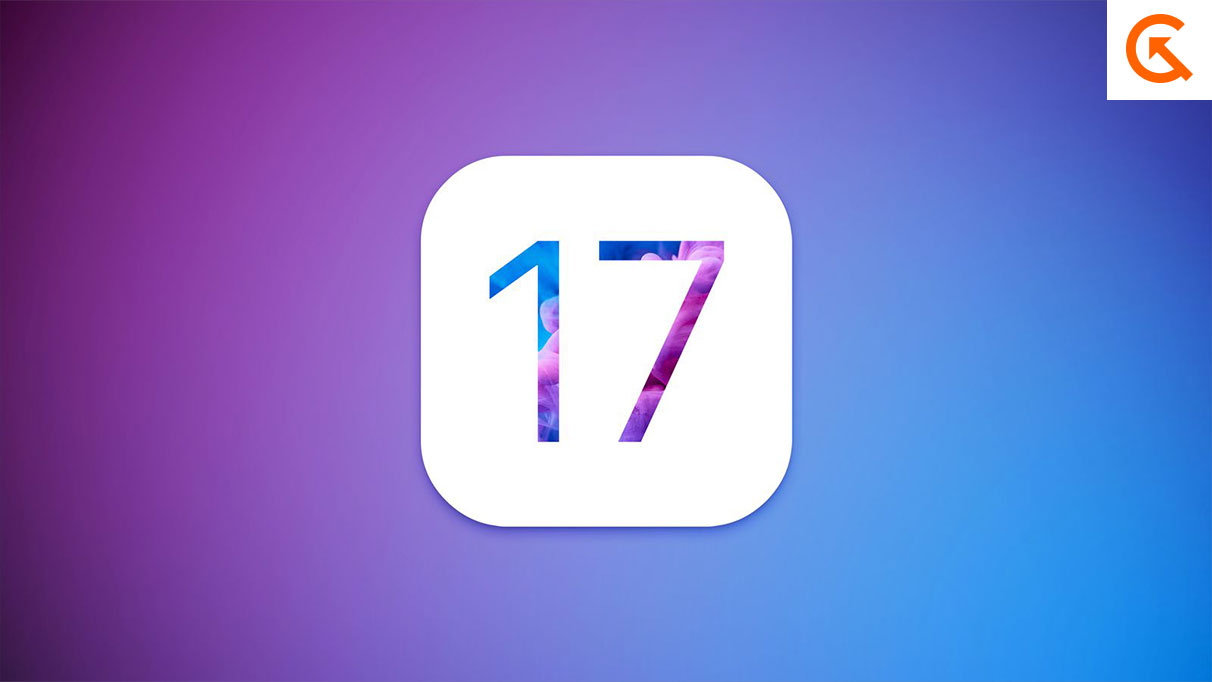 iOS 17 Release Date
iOS 17 is expected to be released in September 2023.
The release date of iOS 17 is not yet confirmed. However, we can easily speculate when the update will be released. Apple usually announces the iOS update at its WWDC event and later releases the software in September. This year, too, we can expect the same.
Suppose Apple is to follow past trends. In that case, it will announce iOS 17 at the Worldwide Developers Conference (WWDC) in 2023, alongside updates to other software such as macOS, watchOS, iPadOS, and tvOS. And after several months of beta testing, Apple is expected to release the iOS 17 stable update for eligible iPhones in September 2023. Moreover, if the leaks are to be believed, the exact date is September 12, 2023.
Additionally, it shouldn't be wrong to say that the iPhone 15 series will be the first to be shipped with the iOS 17 stable update. Other eligible iPhones will also receive the update in a week or so.
iOS 17 Features (Expected)
iOS 16 brought a ton of new features to the iPhone. However, a ton of features also meant a ton of bugs. With iOS 17, Apple is expected to focus less on adding new features and more on bringing a stable iOS experience.
Currently, we have no clue about the features coming to iOS 17. However, we can expect home screen customization, new iMessage features, and more. We can also expect iOS 17 to improve the battery life on iPhones so that users can get more done without worrying about running out of power. Here is a quick overview of the features that are expected to be added in iOS 17:
Expected features of iOS 17 include:
The ability to customize the home screen with interactive widgets.

A new battery widget displays the remaining battery life for all connected devices.

Improved performance for faster and more responsive devices.
1. Home Screen Customization
One of the most highly expected features in iOS 17 is the ability to customize the home screen with interactive widgets. Since Apple just added lock screen customization to iOS, asking for home screen customization shouldn't be too much.
We can expect Apple to introduce new ways to organize the home screen, such as stacking widgets and creating smart folders. We can also expect Apple to allow the customization of icons in a much simpler way.
2. Improved Battery Widget
The current battery widget shows the remaining battery life for all connected devices, including iPhones, iPads, Apple Watches, and AirPods, so users can quickly see which devices need to be charged.
However, if you have more than one iPhone or other device (s), you cannot see their battery percentage on the widget. We expect iOS 17 to fix this and let users see the battery percentage of all their devices from the battery widget. This will make it easier for users to manage their devices and ensure they know when to charge them.
3. Interactive Widgets
With the ability to customize the home screen, iOS 17 is also expected to bring interactive widgets to the operating system. These new widgets will allow users to perform quick actions directly from the home screen widget, such as music controls or setting timers. This will make accessing important information and functions easier and faster without launching individual apps.
Apple is expected to introduce various interactive widgets, including music, messages, and productivity apps.
4. RCS Support for iMessage
Although it is highly unlikely, we can expect iOS 17 to add RCS (Rich Communication Services) to iMessage. For that unaware, RCS is a new messaging standard from Google that brings many new features to messaging platforms, including read receipts, typing indicators, and the ability to send high-quality media files.
Apple still uses the outdated SMS/MMS standard, which results in low-quality media files and no additional features. Adopting RCS will make messaging better for everyone since Android users can now send and receive high-quality media to their friends with an iPhone. However, at the moment, Apple is highly unlikely to adopt RCS.
5. Improved Performance
One of the biggest focuses of iOS 17 is expected to be enhancing the operating system's performance. Apple is likely to introduce new optimizations to help make iPhones faster and more responsive. This will include improvements to the operating system's startup time, app launching speed, and overall performance.
Additionally, the company is expected to improve battery life on its devices, so users can get more done without worrying about running out of power. These improvements will make the overall user experience smoother and more enjoyable and help address some of the performance issues in iOS 16.
6. Better and Improved Siri
Another major feature of iOS 17 is expected to be improved Siri functionality. Apple's virtual assistant is expected to receive significant improvements, including more natural language processing and better integration with third-party apps. This will allow users to perform a wider range of tasks using Siri.
In addition, Siri is also expected to receive improved voice recognition, so users can have more accurate and natural conversations with the virtual assistant. These improvements to Siri will help to make the virtual assistant even more useful and intuitive and help to address its current limitations that it has.
7. T9 Dialing
T9 dialing is a feature that allows users to enter phone numbers using the keypad on their device quickly. It is a predictive text system that was widely used in the early days of mobile phones and is still used on Android.
With T9 dialling, users can quickly enter phone numbers by pressing a few keys, and the system will predict the number they are trying to dial. This will make it much faster and easier to dial numbers. While others may think of this feature as old and outdated, adding it back will surely make many users happy.
iOS 17 Supported Devices
Apple's past record indicates that iOS 17 will be compatible with many devices, including the iPhone XR that launched in 2018. However, some older devices may not receive all of the new features due to hardware limitations. Here is a full list of iPhones that are expected to get the iOS 17 update in September 2023:
iPhone 14 Pro Max

iPhone 14 Pro

iPhone 14 Plus

iPhone 14

iPhone SE 2022

iPhone 13 Pro Max

iPhone 13 Pro

iPhone 13

iPhone 13 mini

iPhone 12 Pro Max

iPhone 12 Pro

iPhone 12

iPhone 12 mini

iPhone SE 2020

iPhone 11 Pro Max

iPhone 11 Pro

iPhone 11

iPhone XS Max

iPhone XS

iPhone XR
Note: The above list is based on Apple's previous track record and may vary from the official list of supported devices. Keep an eye on this post for any new information on the iOS 17 update.
That's all for now. What features do you expect with the iOS 17 update? Are you excited about the iOS 17 announcement? Let us know in the comments section below.